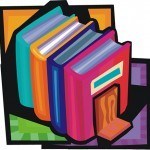 Position for New Library Manager
I noticed the city website has a posting for a Library Manager.  There is a requirement of a Masters in Library or Information Science from an accredited ALA school, but then it adds the planner phrase. I don't know if this is a common thing. I would think not. When I was a trustee for the Middlesex Library, the trustees vetted the applicants for a director, not a manager, and made a recommendation to the council and mayor. I hope the trustees have some input in the hiring of Pat Gandy's replacement.
If the city hires someone without a librarian's certificate, the library won't have enough certified licensed librarians to receive the proper amount of state aid. Except for Melanie and the man who does the cataloging that I've never seen, there will only be two librarians. But they may have hired another certified librarian. Patty Gandy said they were considering hiring someone at the last meeting that I attended, but that was awhile ago.
I've been asking them to add a librarian to the staff for years and to increase their staff with qualified people. The library doesn't get the amount of state aid per population because it hasn't had enough staff and certified librarians for years. I hope they hire a qualified certified experienced licensed librarian with a masters in library services or information science. Rutgers, from which I obtained my MLS, is an accredited school.
Barbara Sottilaro
The Beacon of Democracy (small d) 
Although my recent sojourn as a guest at the Amboy Care Center Resort showed that my body has aged physically. However I am happy to state that my mind and spirit remains youthful and vigorous as ever. That is why I greatly read and enjoy the Amboy Guardian and watch TV Channel 34 as they report in great detail local events as they happen.
The photos that appear regularly in the Guardian further illustrates the old adage that one picture is worth a thousand words. Now we know who the culprits or suspects are in the dramas. For instance, Alan Silber with his silvery locks strikes one as the modern Prince Valiant. All he needs is a sword and a sturdy steed in order to engage and defeat the enemy. However I wish that before the speakers begin their orations that they speak their names. So that we know who they are.
In this age of sloppy thinkers Perth Amboy stands out as the Beacon of Light, Truth, Hope and Reason. We are the best and purest form of democracy (small d). My high school Math teacher Ferdinand Kertes used to admonish us with "How do you expect to be leaders of your community with such sloppy thinking!"
Unfortunately Washington and Trenton are loaded with sloppy thinkers. Which is why we are stuck with expensive non win wars, unchecked spending sprees etc. Meanwhile let us enjoy our status as the BEACON OF DEMOCRACY (small d).
Thank you for your courtesies
Very truly yours,
Peter Book, a.k.a. Pedro Libro