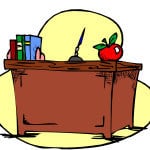 There has been a lot of conversation at Board of Education Meetings and City Council Meetings to have hiree's reflect the City's demographics.
My response to this is to have hiree's that are the most qualified and have the best interest (not their own or other's private agenda) of those that they are hired to serve.
When I was in school, the majority of the teaches did not look like me. As we all know, some teachers had a better reputation than others, but regardless of their sex, age or ethnicity, you knew the teachers that had the passion and qualifications to bring out the best in each individual student.
When Katherine and I were discussing this, she mentioned that her mother had Mr. Herbert Richardson as her music teacher.  Her mother stated that the students loved that man.
Mrs. Massopust also revealed that her mother mentioned that the Richardson family lived in the same poor working class neighborhood.
Richardson became an inspiration to them all because someone from the neighborhood made it. It wasn't a "Black person from the neighborhood." It was more a local kid from the neighborhood that made it big.
Everybody could stick out their chest from that achievement.
I guess the neighborhood  would consider Mr. Richardson a superstar from the neighborhood.
Mrs. Massopust remembered in Shull School the way Mr. Richardson tried so hard to involve the students in music. He contributed to many charitable events in the City with his beautiful voice and other musical talents.
Then she recalled when she became an art teacher and then became his colleague in the arts.
The old No. 10 School on Stockton Street was named the Dr. Herbert N. Richardson School in honor of him.
It's wonderful when you see someone in an important position that is the same as your ethnic background. As long as they make your proud and is a good example.
No one is perfect. Even heroes can fall. Even when they do fall/fail; It's the way they get back up that counts.
I want to talk about another person who was an inspiration to a lot of people, William (Wiggy) Morton III, who recently passed away.
Mr. Morton was very active with the NAACP not just locally, but nationally. He was very involved as a coordinator for the March on Washington in 1957 and 1963. He was recognized with for his many achievements and was given many awards for this. Mr. Morton was also highly remembered as one who served not only locally, but nationally as a Labor Negotiator.  Many knew him in that capacity. After graduating from Perth Amboy High School, he started drafting and welding at the Lincoln Technical School. From there, he studied at the Golden S. Clinton Institute in Pennsylvania, and Rutgers University, New Brunswick.
At Rutgers Extension Division as a faculty member, he lectured on labor and civil rights issues.
He was the first person of color to become a National Labor Negotiator and he was appointed Sub-District Director and Civil Rights Coordinator for the United Steelworkers of America.
His list of achievements to help all is too extensive to mention in this brief column.
I last saw Mr. Morton about two weeks before his death. He was 92 years old, but just before our conversation ended, I saw him turn into a young man  in his late teens. The reason I say this is because he talked about his bride, Mildred of 70 years. He recalled how he knew she was the one, and that first kiss in the balcony of a movie theater. He talked about the joys of being married to his best friend.
I believe that the love and respect that Wiggy and Millie  had for each other all of these years gave him the strength to give his passion in what he believed. Not only to his community, but to the others who benefited from his knowledge and wisdom. I suggest that you read about Mr. Morton accomplishments in the obituary that is still posted in the Asbury Park Press.
Mr. Richardson and Mr. Morton are both inductees in the PAHS Hall of Fame. Carolyn M.