City Reportedly Spends $2.3 Million in Employee Health Benefits
By: Joseph L. Kuchie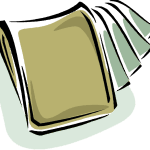 SOUTH AMBOY – South Amboy residents came out in arms at last week's council meeting after a recent article revealed the city spends $2.3 million on employee health benefits.
According to the article by Sergio Bichao, South Amboy spends significantly more on employee health insurance than other Central Jersey towns despite having a much smaller population. For example, South River spends $1.6 million in employee health benefits despite having nearly double the population of South Amboy.
Business Administrator Camille Tooker explained to residents that there is more to the cost than just population.
"I can't tell you what criteria was used in the comparison [in the article] other than population," Tooker said. "Population alone is not the only factor… Actually I don't even know if it is a factor. Your health experience is what says what your premium is going to be."
Resident Barbara Pasternak asked what the health experience of South Amboy was. Tooker explained that being a small group in a big state wide pool would drive the premium.
"We're a small group… that's one of the reasons why we went to the state health benefits," Tooker said. "Now we're in a big pool.  If we had one or two catastrophic illnesses that would drive our premium."
This is the first year that the city of South Amboy is using the state's health benefits program. Tooker noted that by changing to the state's program, the city actually saved money.
"When we went out for quotes in 2014 it was the first year that [the state plan] was cheaper than our plan so we switched," Tooker explained. "We saved money there instead of renewing with our carrier at the time."
"If we stayed in the system we were we would have still had the increase," Council President Mickey Gross added. "We don't know what's going to happen to the state next year but it appears if there is an increase it possibly could be less than what we've been dealing with [with the previous carrier]."
Resident Lori Papernick believed that regardless of the change in plans the health benefits still need to be reviewed. She referenced the Bichao article comparison to other cities in the state.
"It is concerning… [The city pays] $2.3 million and one of the lowest ones was a million," Papernick said. "We're doing something wrong. We're either giving out the primo of all insurances as compared to other cities and we have to look at that. Maybe we can't give out the Cadillac insurances that we are giving out."
"You're borrowing money every year to pay for the health care," she added. "There comes a time where you have to tighten up. I think you borrowed $135,000 last year to pay for health care. You've got to pull in."
All members of the council were in attendance. The next city council meeting will be held on October 21st at 7:00 p.m.