Thanks 
Carolyn & Staff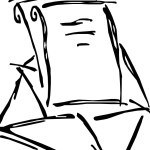 Thank you Carolyn for giving us Citizens in Perth Amboy all the details of the senseless death of the late Phil Willis. It was such a tragic end to a nice guy. Why couldn't someone try to help him? Where were the police? They usually patrol Smith Street. Thank God the other victims are saved. Why didn't they call the police from the start? Phil would have still been here. It's sooo sad. Thanks for clearing up some of the rumors. But the evil killer appeared to seek out Phil like he had it in for him. Maybe "Joanne" can shed some light or unanswered questions. It's alarming for all don't try to settle any heated disputes. Call the police pronto. So much crime in this town. We may have to bring back foot patrol.
Again thank you staff for keeping us citizens informed of what's taking place in our town. We all have to be aware of everything in today's world. Condolences to the late Phil's family. May God comfort them in time of sorrow and know that Phil is at peace now in God's care.
Yes Carolyn, the Middlesex County Sherriff's Officer on  Smith and Citizens who knocked this killer to the ground bringing him to justice should be given a medal. They saved other citizens from injury or death.
Thanks for your excellent reporting and concern for us all.
A Concerned Citizen
Making Perth Amboy Great and Farewell to the Summer of 2015
As the summer season of 2015 evaporates into the annals of history I would first like to acknowledge the city as a whole for providing a very safe, pleasant, and fulfilling summer season.  As a resident as well as business owner on Front Street the allure of the picturesque landscaping that has been pleasantly captured with magnificent potted and planted flower arrangements were breathtaking in imagery all season long.  It's extremely amazing and compelling when individuals with synergistic appreciation mesh together for like minded passions to make things happen for the city, its own community, and for the visitors that come out to enjoy the beautiful waterfront and what it has to offer.
In addition to thanking our city's hierarchy for maintaining decorum in forms of safety and cleanliness along the waterfront I would be remiss if I did not acknowledge certain individuals who unequivocally gave of themselves for the betterment of the waterfront community …. Councilwoman Lisa Nanton and the Public Works Department who relocated the enormous planters to the waterfront …. City workers Frank and Alex who persevered in keeping the areas spotless and the plantings fully hydrated … The Royal Garden Club by the Bay and especially city resident Rose Almasi who enthusiastically and tirelessly gave of herself to nurture all the plantings on a daily basis.  The curb appeal of her efforts not only provided for some of the best "eye candy" all summer long as well as being instrumental in the restoration of certain wildlife along the breadth of the waterfront.
It's mind blowing what can be accomplished when individuals resonate together for the advancement of the city where large numbers of us live, work, and play.  I often wonder what titanic things our city can attain if we all worked passionately together.  If that were to occur, Perth Amboy Can and Would Be Great!
Dr. James Wolff
Diverting 
the Press
MAYOR WILDA DIAZ & POLICE CHIEF RUIZ – RESIGN FOR THE BETTERMENT OF THE CITIZENS OF PERTH AMBOY.
Perth Amboy Police Chief Ruiz has lost his appeal to dismiss his indictment and his case involving theft charges will move forward in the Middlesex County Superior Court. The Federal Court case naming both Mayor Wilda Diaz and Police Chief Benjamin Ruiz for alleged allegations of corruption is also moving forward.  The Federal lawsuit that alleges allegations of Conspiracy, Destruction of Evidence, Evidence Tampering, Falsifying Police Reports, Dereliction of Duty, Obstruction of Justice, New Jersey State and Federal Rights Violations as well as numerous other allegations. It was also recently mentioned at a council meeting about an investigation being conducted looking into potential current voter fraud.
ARE THE MAYOR, POLICE CHIEF AND THEIR ALLIES CREATING INTENTIONALLY STAGED DIVERSIONS TO KEEP THE NEWSPAPER PRESS AND THE PUBLIC IN THE DARK CONCERNING THE TRUE CORRUPTION??? PERTH AMBOY'S TOP CITY OFFICIALS FACE AN INDICTMENT AND ALLEGATIONS IN FEDERAL COURT.
Did Mayor Diaz, Police Chief Ruiz and many of their close allies intentionally stage public diversions to shield the Mayor and Chief from front-page news stories concerning the Police Chief Benjamin Ruiz's theft indictment along with Mayor Wilda Diaz's corruption and allegations in Federal Court along with a mention on public TV of an investigation looking into voter fraud?  Police Chief Ruiz is currently facing 5-10 years in prison.
Recently a new acting law director was appointed in Perth Amboy. Mayor Diaz was legally within her rights and powers when she appointed a new City Law Director of her own choice.  This is clearly not a news worthy story. So, did City Hall intentionally stage another diversion to steal newspaper headlines away from "Theft and Corruption Allegations" by moving the announcement of the appointment to an illegally held meeting that was not properly noticed to the public. This move a clear violation of the Open Public Meeting Act could have been used to divert the Theft and Corruption headlines yet once again.   The Mayor, Police Chief and their allies appear to be going out of their way to keep the Theft and Corruption allegations from the Press and the Citizens of Perth Amboy. The indictment still stands. You can fool most of the people all of the time but you can't fool certain individuals at ALL. The play and the actors are easy to see. Resign now and do the right thing.
Susan Batista