Press Release 10/9/15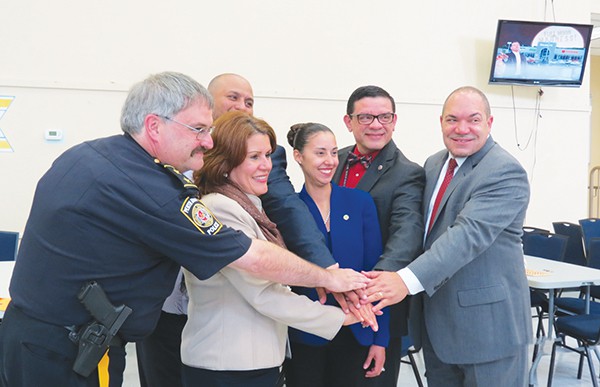 PERTH AMBOY – Mayor Wilda Diaz announced the launch of the Perth Amboy Municipal ID Task Force on Tuesday, October 13th at 1:00 p.m. at the Alexander F. Jankowski Community Center.
Mayor Diaz will be joined by local community organizations and city officials to give a brief presentation about efforts placed toward initiating a Municipal ID Card Program for the residents of the City of Perth Amboy in early 2016.
The creation of a Municipal ID Task Force will assist the administration in tailoring other existing municipal programs to the needs of our local community.  The committee will look to into all aspects of developing a Perth Amboy Municipal ID card.
"The task force will consist of local leaders who are committed to the City and also possess skills, knowledge and other attributes needed in order to effectively carry out their responsibilities of the committee," said Mayor Wilda Diaz.
The committee will be tasked to discuss some topics, including:
• All of the benefits of the card, (i.e. emergency information, local discounts, etc.)
• How the business community will be involved,
• Identify and understand the impact that an ID card would have on Perth Amboy residents, especially communities such as people with disabilities, youth, immigrants, the elderly, and homeless.
When: Tuesday, October 13, 2015 at 1:00 p.m.; Where: Alexander F. Jankowski Community Center, 1 Olive Street, Perth Amboy, NJ 08861
For additional information about the City of Perth Amboy, please visit:  www.ci.perthamboy.nj.us.