Acting Mayor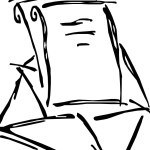 The City Of Perth Amboy and The Citizens of Perth Amboy currently have an Acting Mayor & Acting Business Administrator & Acting Municipal Law Director & A Suspended Police Chief. What's going on here?
There are currently Federal corruption allegations filed against the City of Perth Amboy and it's City Officials, et al. The Citizens of Perth Amboy deserve a full investigation into our TOP City Officials. On top of these allegations Mayor Diaz is also alleged of being investigated for voter fraud, which cost the Perth Amboy citizens an estimated $75,000.  We Deserve Better! Why is our Acting Mayor from the State of Montana????  We want answers.
Susan Batista
Where Did I Go Wrong?
On October 14, 2015 I attended the City Council Meeting and I noticed it's the same old thing with the same people asking questions and hoping for answers from the Council Members. Some of these concerned citizens would like to run for mayor, but do they have a master plan?. There has been talk on the streets that if it's true that Mayor Wilda Diaz might run again. To me, I think there might be three people who will try to run for Mayor. That's if a certain group of people that control the system will decide on a person for mayor. You see, politics is a dirty game and the people who control and choose the person to run for office will control them. Sometimes the Council Members can pick someone for mayor so they can control the mayor. Is the system RIGGED? Well, it's up to you to decide.
Money plays a big part of an election. The more, the better. But then I seen it fail with people going to jail. For me, it's all a show with the players and the poor voters get screwed. Remember, people with big bucks get what they want or know something like they say "Those who don't know will talk and those who know will not talk." Do you trust the politicians or are you just guessing on what they promised you? I'm not bashing the politicians, but over the years it was promised in the dark. So I guess it's time to wake up and see what's a promise and what's real in your community. There will be a day when a voter will cry and say: "Where did I go wrong?"
Orlando "Wildman" Perez
This is Sayreville's Time
On November 3rd Sayreville will have a choice of staying in the 20th century or moving forward into the 21st century. For 16 years Sayreville has been stagnant and missing out on so many opportunities. Now this is our time to have professionals lead us into the 21st century with leadership, knowledge and experience of David McGill, Ricci Melendez and Steven Grillo. David's vision includes a recreation center/community center with a swimming pool, with the help of county freeholders wants to widen Washington Road by the high school to improve traffic flow, complete Sayreville Boulevard to offset the terrible traffic on Main Street and stabilize our taxes. David recently hired a grant writer to apply for money that is available to Sayreville but never utilized. He has been working hard with Congressmen Pallone to replace our Post Office on Main Street.  With the help of Steve Grillo, who has his Master's Degree in Urban Development and works as a professional city planner in NYC, they are developing a plan that would revitalize Main Street and bring new businesses and a arts theater back to town the way it was many years ago. David has been working with Ricci Melendez, who is attending Colombia University to receive his Master's Degree for information technology, to make our children and residents safer. With Ricci's knowledge and guidance Sayreville has been placing cameras in and around the police station and the Senior Center will be completed in October. This security system will allow cameras to be placed in parks, recreation areas or were ever they may be needed. Ricci is also developing plans to upgrade our 15 year old computer system and have council meetings stream live on local television. They are the hard working professionals with ideas, a vision and leadership Sayreville requires.
This November we have a choice, a choice to do what is right for Sayreville a choice to elect the professionals for the 21st century or choose to stay stagnate. This is Sayreville's time. On Election Day vote for change vote for David McGill for Mayor, reelect Ricci Melendez and elect Steve Grillo for Council. The leadership team that Sayreville needs.
Bill Henry