During the 11/4/15 South Amboy Business Meeting, two items caught my interest:
The first item was a short presentation by GovPilot (It's Time For Government 2.0).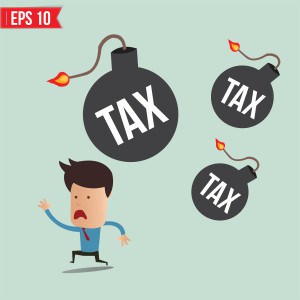 The presentation was given by James Delmonico. The program unifies and automates all departments. The City of Morristown is one of their clients. A City can sign up and the program will be up and running the next day. Information can be cross-referenced with all departments.
It is Cloud Based on two servers, all live and real time information. Foreclosures are linked to the State as well. There can be unlimited users. Each user will only have access to certain levels of information as deemed by the Department Heads.
Each Person has a User ID and Login. State Forms can overlay with City Forms. Enhancements are constantly being made by the government pilot.
The program is about 3 years old. There is an annual flat fee per year which includes IT support during their normal business hours. There are 75 search fields on all forms where a user can pinpoint information to shortcut a search.
This is useful for City Employees and also Residents.
The second item discussed was Shop South Amboy. This item is a property tax reward program that any township should take advantage of. To find more information go to: www.propertytaxcard.com
South Amboy had shown interest in this program a while back, but not many businesses signed up for it. Now they're trying again. The information bellow is from their website.
It is a Property Tax Reward Program. Founded in 2010, Fincredit Inc. is a business solutions company focusing on merchant services and marketing. 
The challenge was to create a special business reward program that would be a true asset to the local business community and, at the same time, provide a strong motivation for residents to shop in town. For us, there was only one solution. Property tax credits earned on purchases of goods and services from local merchants was the best way to create an ongoing, viable Shop Local economic program.
The response of homeowners looking for ways to lower their out-of-pocket expense of property taxes has been overwhelming. Add to this, the need of local merchants to increase their business volume and of townships to keep existing businesses from leaving while attracting new business initiatives.
This is a true 'win-win' solution for town residents, local businesses and townships. By using a township-issued property tax card, residents enjoy a direct relief on their property tax bills; the business enjoys a higher local awareness/revenues, and the township benefits from lower vacancies, more local jobs and happier residents.
There has been a lot of positive response from this program, not only from the Mayors of these towns, but the Residents and Business Owners who live and work there as well.
In Perth Amboy, there was no tax increase this year. This program as stated by the responses of participants can only make it better for the City, Businesses and Residents.
It's worth looking into both of these items. We've only covered the tip of the iceberg and as we know the tip only reveals a small portion of what's underneath.
It would bode well for the City to look at what is underneath the iceberg because in our eyes, it may be the stepping stone to making Perth Amboy back to be where everyone came to shop, dine and play. C.M, & K.M.