Terrorism is Nothing New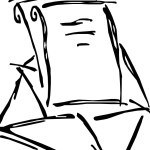 It was convenient for those terrorists to do this mass killing in San Bernardino, California. Were they ISIS or another terrorist group in America? How long have they been here with those weapons and homemade bombs? In fact, I remember reading about this in 1982 when terrorist groups were already starting to attack in the Middle East and in other parts of the world.
Terrorism is nothing new in Belfast, Northern Ireland. The IRA was bombing here and there in Northern Ireland over political issues from 1969 to 1998 and about 4,000 people were killed. Also, the IRA is known to be the best bomb makers in the world and they used the first IED bombs. Yet the people in Belfast still have concerns of the IRA.
Here in America the FBI has said that the San Bernardino attack was done by a terrorist group. Oh, buy the way in 1982 I saw a movie called: "Wrong is Right." It's about terrorism in the United States and what's very odd about this movie is we attacked a Middle Eastern country for war, but really it was for oil. So what's really going on in Syria?
Orlando "Wildman" Perez