1/6/16 Business Meeting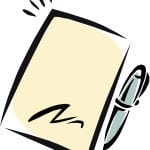 SOUTH AMBOY – Business Item: Resolution approving contract between the County of Middlesex and the City of South Amboy.
Business Administrator Camille Tooker said, "This will be a draft of agreement for the road from Broadway to Radford Ferry Road. This agreement is under review. The City Engineer, City Attorney and I will have a meeting about this. There are items which are highlighted that the County says are our responsibility. A lot of these items on this agreement has already been completed. We have to make sure so that the County can do this project. If the items in question that the County says is our responsibility have actually been completed, then the money can be used for other projects.