A Rocky Year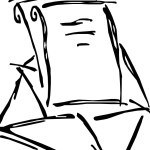 President Obama gave his last State of The Union Address. It was only for the Democratic Voters and why? Because of Mr. Trump waking up the American voters. Also it would not surprise me if lots of Democrats vote for Trump. Yes, many or just some of the people that were watching Obama on TV giving his speech about how good things are. At the same time, many were shaking their heads. They were wondering what's he talking about. So far 2016 has started with a down fall on the stock market with oil stock going down and many of those big stores which will soon be closing.
As for Hillary, she better watch out because the door will be closing in on her. As of now, it's too early to tell how the year of 2016 will turn out, the future and how it will end is unknown. So far it looks like it's going to be a rocky year with what's going on in the Middle East. So stay tuned and keep your eyes and ears open.
Orlando "Wildman" Perez
Obama's Lies
When Barack Obama was elected President, he told us about the glorious changes he would bestow upon us.  The skies would open, the Heavens would descend upon us and we shall have the peace never before seen.  Well, that never happened.  The whole world observed that.
Our great community organizer was able to compile a cabinet of people who would enable him to implement his grandiose, utopian plan.  How fortunate for him that he found people to march in lockstep with his master plan.
Rush Limbaugh was greatly criticized when he spoke with desire for Obama's plan to fail.  People were awestruck to think that anyone, especially one with Rush's stature, should and could wish that on anyone; no less the President of the United States.
To Rush, failure meant that employment would plunge, our military would become smaller, morale would decline, the economy would slide, and people had no place to go but up.
Obama accomplished everything that he set out to do.  With the aid of Executive privilege and bypassing Congress, Obama has usurped the Constitution.
How in all that is Holy can one person, using divisive tactics, wreak such, dread, destruction and despair upon a nation?  Our decimated military is not the force that it once was in the world, our national economy is sluggish, and our national debt has increased more than ten-fold since his inauguration.
ISIS is rapidly spreading throughout the world like a deadly cancer.  The mightiest nation in the world is a bystander and Obama stands before us and tells us that everything is fine.  He must really believe that the majority of Americans are idiots! Obama is either acting like an ostrich with his head in the sand of fiddling while Rome burns!
Obama bides his time in office waiting to become the recipient of a lifetime of Secret Service bodyguards and a very generous pension.  It's a disgrace that this man has eleven more months to continue his destruction of this great nation.  What makes this situation so downright sad is that that so many United States citizens are falling for his lies.
Barbara Skokan