Sweeney, Singer & Vitale Hospital Community Payment Bill 
Approved By Senate
Bill Would Have Acute Care Hospitals Make Contributions To Host Municipalities
Press Release 1/11/16
TRENTON – Bipartisan legislation authored by Senate President Steve Sweeney, Senator Robert Singer and Senator Joe Vitale that would have nonprofit hospitals with for-profit facilities make payments to host municipalities to compensate for blanket tax exemptions on their property was approved by the Senate today. The bill, S-3299, which would update tax laws that date back to 1913, would have acute-care hospitals make payments to their home communities to offset the cost of local services.
The Senate vote was 37 – 0. Identical legislation, A-4903, was scheduled for action in the Assembly on Jan. 11.
"This is a reasonable and responsible way to have hospitals pay their fair share to their local communities while still recognizing their tax-exempt status," said Senator Sweeney. "The health care industry has evolved and changed over the years but they continue to play an important role as employers and health care providers."
"This plan that was developed with the hospitals' input is a fair way to compensate host municipalities for the services hospitals use," said Senator Singer (R-Monmouth, Ocean). "These hospitals provide critical services to our communities and are a significant economic engine in the areas they serve. We rely on their continued future success under this community payment plan."
"The acute care hospitals provide a wide range of valuable health care services to their home communities and to the residents of New Jersey," said Senator Vitale. "Providing them with a payment formula that sets a reasonable schedule ensures predictability and consistency for the hospitals and their host municipalities so they can continue to best serve their needs."
The legislation, entitled the Hospital Community Service Contribution Bill, would have non-profit hospitals that have for-profit operations make Community Service Contributions directly to their municipalities. The payment formula would be $2.50 per day for each acute care hospital bed and $250 per day for each facility providing Satellite Emergency Care.
The municipal payments would be dedicated to property tax relief and for public safety, such as police, fire and emergency services. Five percent of the payments would be sent to the county where the hospital is located, according to the bill.
Any voluntary contributions by the hospitals would be deducted from the community service payments and any hospital that is losing money could apply for an exemption from the payments.
The bill was amended to add an inflation clause, increasing the assessment by 2 percent annually and to revise the exemption clause for hospitals in danger of bankruptcy or close to violating their bond covenants by allowing the finances of a hospital system, rather than an individual hospital, to be considered when exemptions are decided.
The legislation would also establish the Nonprofit Hospital Community Service Contribution Study Commission to evaluate the success of the new system and make recommendations for any needed improvements.
Vitale Welcomes Expansion of Prescription Monitoring Program to Three Additional States
Reaffirms Commitment to the Fight Against Opiate and Heroin Abuse
Press Release 1/7/16
TRENTON – Senate Health Committee Chairman and a sponsor of legislation that was signed into law in July 2015 which updated, expanded and improved the state's Prescription Monitoring Program (PMP) issued the following statement in response to the recent announcement of three additional states now sharing data with New Jersey. The NJPMP is an electronic database operated by the state that collects prescription data of Controlled Dangerous Substances dispensed in outpatient settings in New Jersey in an effort to identify individuals who are "doctor shopping" for opiates and prescribers that are operating "pill mills." It is available to all licensed healthcare practitioners authorized by the state to prescribe or dispense CDS medications.
"Rhode Island, Virginia and Minnesota are a welcome addition to our network of states sharing data with New Jersey's system to proactively address the growing problem of heroin addiction and opiate abuse in the nation. As doctors and pharmacists regularly monitor their patients' prescription drug use, they are helping to strengthen a concerted effort to tackle the problem of heroin addiction at one of its primary sources – prescription painkillers.
"But our efforts must not stop here. We must look to expand the network beyond the current five states. We need to engage our neighboring states, New York and Pennsylvania, and the rest of the 49 states with prescription drug monitoring programs to share data for a more holistic approach. Such programs are helping to safeguard public health and safety across the nation while supporting the legitimate medical use of controlled substances for those who need them.
"If we are going to halt the abuse and diversion of prescription drugs, we need to put our hands together as a nation to combat this raging epidemic and public health crisis from which no one is immune. The whole is greater than the sum of its parts.
"I am pleased to see the progress made with three additional states linked to New Jersey's PMP, and I remain committed to the fight against opiate and heroin abuse through education, prevention, treatment and recovery efforts so we can begin to reverse the rapid trend of increasing opiate addiction and overdose deaths across the state."
Vitale Bill to Help Combat Prescription 
Opioid Abuse Advances
Would Mandate Coverage for Opioid Drugs with 
Abuse-Deterrent Properties
Press Release 1/7/16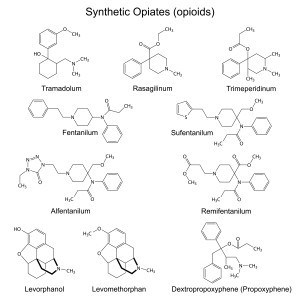 TRENTON – Legislation sponsored by Senator Joseph F. Vitale that aims to combat prescription opioid abuse by requiring health insurers to provide coverage for certain prescribed abuse-deterrent opioid drugs cleared the Senate Budget and Appropriations Committee today.
"Opioid abuse has reached all-time highs, and efforts are well underway to develop safer alternatives to highly addictive and abuse-prone drugs," said Senator Vitale (D-Middlesex). "Abuse-deterrent alternatives work just as well when taken as prescribed but are more difficult to misuse. They should not only be covered by insurance but encouraged to aid prevention and treatment efforts which will reduce long-term costs as we collectively battle this epidemic."
Opioid analgesic drugs are drugs prescribed to treat moderate to severe pain or other conditions. Abuse-deterrent opioid analgesic drugs are brand or generic drugs approved by the U.S. Food and Drug Administration with abuse-deterrence labeling claims that indicate the drug is expected to deter or result in a meaningful reduction in abuse. Deterrents include formulations that make it difficult to crush and therefore snort or inject for an intense high.
The bill, S-3036, would require health insurers to provide coverage on the insurer's formulary, drug list, or other lists of similar construct, for at least one prescribed abuse-deterrent opioid analgesic drug product per opioid analgesic active ingredient. Additionally, cost-sharing for generic or brand name abuse-deterrent opioid analgesic drugs would not exceed the lowest cost-sharing level applied to the respective generic or brand name non-abuse-deterrent opioid drugs covered under the contract. An increase in patient cost sharing or disincentives for a subscriber or dispenser would not be allowed to achieve compliance with the bill's provisions.
Under the bill, any prior authorization requirements or other utilization review measures for opioid analgesic drugs, and any service denials, would not require first use of non-abuse-deterrent opioid analgesic drugs in order to access opioid analgesic drugs without abuse-deterrent properties.
"It is important that we strike a balance between access to opioids for patients with valid needs and with the priority of reducing opioid misuse and abuse," said Senator Vitale. "These analgesic drugs with abuse-deterrent qualities, while not entirely abuse-proof, merge both intended outcomes: pain relief for those who need it and significantly reduced risks of misuse."
According to the Centers for Disease Control and Prevention, 44 people die from prescription painkiller overdose in the United States each day. Additionally, the abuse and misuse of opioids is estimated to cost the U.S. $560 billion to $635 billion annually, including lost wages and productivity. This includes around $72 billion in additional healthcare costs.
Massachusetts, Maine and Maryland have enacted laws requiring insurance coverage for abuse-deterrent opioids. Nineteen other states, including New York, California, and Connecticut have legislation pending regarding coverage for abuse-deterrent opioids.
The bill cleared the Senate Budget and Appropriations Committee by a vote of 8-4. It now heads to the full Senate for consideration.