Spotlight: The Homeless
Hiding Them Temporarily is Not the Solution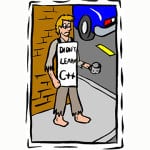 The Super Bowl is coming up this week on February 7. It will be at Levi's Stadium in Santa Clara, California, which is approximately 40 miles from San Francisco, but this seems to be a big problem.
Every city that hosts a big event has a spotlight on them. This is not only for that day, but for the week. People will be converging on the site, not only fans, but tourists as well.
Here's the problem: since San Francisco is very close to the city that hosts the Super Bowl,  a lot of people will be staying at hotels there. Here is the angst: There is a large population of homeless people in San Francisco and the surrounding areas.
I was listening to the radio on Sunday and there was a discussion forcing the homeless  to move from the more upscale areas of San Francisco to a designated area where they would be less noticeable before and while the Super Bowl was in town.
After all the glitter and excitement is over, the homeless will be back on the streets again in those areas. I'm hoping that at least a handful of these homeless individuals will be helped and not forced to go back on the streets. This homeless situation is not just a problem in California, but nationwide.
The Super Bowl is not the only event where cities have swept this problem under the rugs when the spotlight was on them. When Pope Francis came to the United States this past summer, I'm sure those cities did the same thing as San Francisco.
There was a recent disagreement between New York Governor Andrew Cuomo and New York City Mayor Bill DeBlasio as to what to do with the homeless when the temperatures drop drastically. What rights do the homeless have if they refuse to go into a shelter? Could they be forced to do so? Let's face it. There are homeless who are mentally ill and then there are those who have all their mental capacities, but refuse to go into shelters. Some have said that they have felt safer on the streets then in a shelter.
You have to wonder what kind of experience did these individuals have in these shelters that they would prefer to spend cold nights on the streets.
What kind of regulations do shelters operate under? We appreciate organizations that take in the homeless. There are a lot of good compassionate people that work in shelters and we do not want to lump all shelters together, but we are going to highlight some of the reasons people prefer to stay on the streets:
1.) There may be a mixture of individuals who they feel uncomfortable with. You may have people who are schizophrenic, drug abusers, alcoholics mixed in with people who have violent tendencies.
2.) Individuals are brought into shelters and the staff may have no background information on them. Some of these individuals may exhibit inappropriate behavior later on.
3.) Some individuals have also complained about the provisions such as blankets, toiletries, bedding, etc.
4.) There are complaints of bedbugs and lice at some shelters.
5.) Some individuals have been have been sexually assaulted.
It's an uncomfortable and dangerous situation if in a shelter there could be families with minors mixed in with people that are mentally ill, drug addicts and/or alcoholics that could jeopardize other people in the shelters. Unfortunately, these people need the most help.
The cold winter nights are tough because the authorities are concerned about getting these individuals off the street so they don't freeze to death.
Remember, anyone can become homeless. Loss of a job, natural disasters, need we remind you of Hurricane Sandy, medical reasons. Each case is unique. You are fortunate if you have resources to bounce back. There is a saying that everyone should remember: "There, but for the Grace of God, go I," meaning I too, like someone seen to have suffered misfortune, might have suffered a similar fate, but for God's mercy.
If you need help call the New Jersey Social Service Resource Hotline – 211.
C.M.