Press Release 2/10/16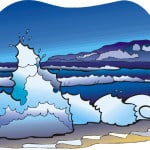 PERTH AMBOY, NJ— Mayor Wilda Diaz announces park construction at Bayview Park on Front and Water Street to be completed by early July for hill reconstruction, mid-level promenade with outdoor seating, amenities and storm mitigation.
"I am pleased to announce that there has been construction taking place throughout the City, specifically for final and full recovery of Superstorm Sandy in the waterfront area.  These new park improvements not only maximize underutilized property and beautify neighborhoods, but they are initiatives that keep our community healthy," said Mayor Wilda Diaz.
The park project specifications include the following features:
•14' wide elevated promenade running the length of the park approximately 4' to 5' above the elevation of Front Street providing clear views of the marina and Staten Island Arthur Kill waterfront bluffs,
•Benches, picnic tables and recreational game tables for games such as dominoes, chess and checkers,
•ADA access to park promenade by way of new ADA ramps at the north and south ends of the park,
• Promenade decorative wall lighting,
•Enhanced flood and erosion protection for the park consisting of upper and lower 4' high wave/retaining walls,
•Decorative historic stone inlay on lower retaining wall and embossed stone textural panels on upper retaining wall,
•Reconfigured main entrance and stairway from Front Street at center of the park,
•New landscaping on park slope above upper retaining wall,
•New sidewalk along west side of Front Street along the length of the park,
•Removal of all rip rap stone placed on park slope after "Superstorm Sandy"
The $1.1M project was an effort of recovery, as a result of damage caused by Superstorm Sandy in 2012. Funding was provided by HUD/CDBG-Recovery and New Jersey Economic Development Authority (NJEDA). The remainder of the fund will be applied toward recreational upgrades and additions along the length of the waterfront.
Since 2012, Superstorm recovery efforts have been in effect for both private and public properties. The City of Perth Amboy has invested $17 million in repairs for storm mitigation and reconstruction.
The repairs to the Perth Amboy Marina included work on the pier and harbor walk, and repair and replacement of bulkheads adjacent to the waterfront, with a goal to improve, protect and preserve the waterfront, while providing easier access to the pier and harbor walk.
Several structures in the municipal waterfront area were reconstructed with $4.3 million dollars in FEMA funds and $1.7 million dollars NJDEP Shore Protection funds including new bulkheads, fishing piers, floating docks, ramps, benches and light poles. Additionally, a half-mile of beach sand along Sadowski Parkway, from High Street to Second Street was replenished.
Along Front Street, a new perimeter wall was built and South of the Perth Amboy Municipal Marina, a new bulkhead was constructed, as well as a new ramp access to the South Pier. On Water Street, additional bulkhead installation, railing replacement and sidewalk repairs were also completed.
TRAFFIC ADVISORY
Construction has commenced at Bayview Park and will be ongoing until the beginning of July. Certain areas of the Water Street section (upper level) of the park will still remain open for public use.
Pedestrian travel from Water Street to Front Street and the marina area (through the park walkway/stairway) will be interrupted for almost the complete duration of the project, due to the reconfiguration work of the main stairway and the promenade construction. Additionally, you may experience some vehicular traffic interruptions along Front Street throughout the duration of the project. Access to the waterfront restaurants, residences, parking and marina will be available at all times.