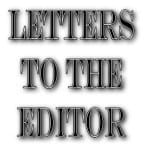 John Kasich Candidacy
I would like to recommend as Presidential candidate Governor John Kasich of Ohio, who is moderate, fiscally responsible, knowledgeable about the Defense Department, and compassionate.
As a member of the U.S. House of Representatives before he was elected governor, he served as chairperson of the House Budget Committee and succeeded in balancing the federal budget. He has vowed that, as President, balancing the budget will be his priority. As governor in Ohio, he has reduced taxes by five billion dollars and erased the state's deficit. A resident of Ohio has described him as a "doer" more than a talker.
While he was in the nation's Congress, he also served on the House Armed Services Committee, so he is knowledgeable about the working of the Defense Department.
Perhaps most importantly, in temperament, he seems sensible and balanced. He is also compassionate. I was very moved by his passion in describing the reduction in the recidivism rate in his state's prisons.
Finally, Kasich is sincerely pro-life, vital to many generations of children.
Gregory Voss
The Grand Centennial Spirit of St. John's Church
Oh! Come all ye good people and listen to me
As we celebrate a milestone in our church history.
We thank the Good Lord in our One-Hundredth year.
For past blessings and guidance to where do we go from here.
Our founding fathers left their Carpathian homes
To seek their fortunes in the American Promised Land.
They labored long and hard for very low pay
In a hostile climate they could hardly understand.
What sustained them was their rock-bound faith.
They were trusting, honest, God-fearing men.
They huddled 'neath the shelter of St. John's Church
Like baby chicks gather under the wings of Mother Hen.
For hundreds of years we were allied with Rome,
Our masses were sung in Slavonic; blessed with holy waters.
We ran our own parish; our priests they could marry,
One notable priest raised nine beautiful daughters!
A black cloud rolled in from the Vatican in Rome,
Which decreed that masses in church in Latin be sung.
That priests no longer could marry; the bishop ran the parish.
People reacted with rage! They were dealt a frightful wrong!
Then began a long and expensive court battle,
Which tested the faith and strength of us all.
With Depression Days money we fought the good fight
Till we won the court battle and broke the Byzantine Wall.
Back in the Orthodox fold we entered a long, prosperous era
Under the benign reign of Father Stephen Sedor.
Native sons became priests; one became the beloved Bishop Nicholas!
Our people achieved heights never reached before!
In the midst of our rejoicing there comes a sad strain,
The staunch, solid parishioners are no longer alive.
Church membership is fading; the ugly, black cloud is here!
Under these conditions how long can St. John's Church survive?
The answer, dear friends, is up to us, and you, and you, and you!
We must bolster our flagging spirits! Renew our failing hearts!
For in the long run we can only rely upon that good, old-time religion
For the continued glory of St. John's Church we must all do our parts!
AMEN! NA MNOHAJA I BLAHAJA L'IT BUDTE S BOHOM!
Peter Book
An Old Time Parishioner