Press Release 3/9/16
By: Néstor Collazo, Ph.D.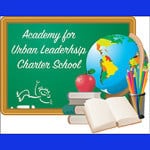 PERTH AMBOY – With approval from the Department of Education (DOE), the Academy for Urban Leadership Charter School (AUL) is now expanding to middle school grades, beginning with the incoming 8th grade class for the 2016-17 school year and the rising 7th grade class the following year.
"The Academy for Urban Leadership Charter School has a history of providing a high-quality education to its students," Education Commissioner David Hespe stated in his letter of approval.  DOE went on to cite further compelling evidence to support AUL's request for expansion.  The Academy received a Tier Rank of 1 in the 2013-14 school year, the highest rank possible based on the standards within the Performance Framework and out-performed the local district on the 2015 PARCC in both Language Arts and Mathematics.
Educational researchers report that charters get results for students because they have:
•More flexibility on curriculum, budget and staffing
•Greater ability to make quick and effective changes to meet a student's need
•High level of accountability with review and renewal every 5 years
• Engaged teachers who are empowered to make important decisions to benefit students
• Parents encouraged by the school to work as a team with teachers to advance their child's academic progress
AUL has added advantages including:
•Smaller classroom instruction
•Expanded athletic program
•Automatic enrollment into high school
•College preparatory coursework
•Graduation rate for 2015 (99 %)
•College admission rate for 2015 (98%)
We are now accepting applications from rising 8thgraders for the 2016-17 school year.
Families wishing to apply may submit the lottery application in person or via an electronic application available on our website at www.aulchs.org.   The first lottery will take place on Wednesday, April 13, 2016.
"The Academy for Urban Leadership strives to help its students achieve academic excellence using an innovative and creative alternative educational experience that is supported by research.  Our unique learning environment cannot be offered at a traditional public school. We can achieve our educational goals using public funds while maintaining the freedom to explore effective options and strategies for our learning community. "