Fool me once, shame on me; Fool me twice, shame on you.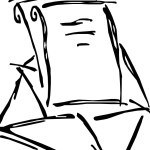 In a little under three weeks, the Perth Amboy City Clerk will make petitions for this November's election available to candidates who wish to run for Mayor and City Council. While not all individuals have disclosed or announced their candidacy, rumors are flying.  Putting all of the rumors aside, one person who has made her intention to run known is none other than Wilda Diaz.
Her recent decision to seek a third term is both shocking and disturbing especially considering her campaign promises eight (8) years ago that she would only serve one term in office.  I found her assurances during her first election cycle refreshing and took her at her word that she stood for honesty and commitment.  In 2008, Ms. Diaz proclaimed herself to be the anti-establishment and reform candidate.    Now, eight (8) years and two elections later, she has gone back on her campaign promise and is now seeking a third (3) term.  Considering that the last eight years of her administration have visited higher taxes and reduced services on taxpayers, I can't see how she can possibly justify her continued role as mayor.  Her decision to seek reelection a second time violates not only the public trust, but also my trust.  It speaks directly to her character and her lack of reliability.  If she is not held accountable for going back on her promises of reform, then she is no better than those she challenged as incompetent and ineffective.
Her decision to seek a third (3) term is even more disturbing when one considers her failure as leader and administrator of our community.  Besides the increased taxes and crime, Perth Amboy now lacks a path or vision beyond a downward spiral.  Property values remain low despite rising values in neighboring communities. Taxes are up nearly 50% while police, fire, and public works have seen drastic cuts. Conveniently, the administration is suddenly promising increases in these departments. In her eight years in office, few roads have been repaved, one of which did not occur until this year, an election year.  The waterfront project from the damage sustained during Hurricane Irene still hasn't been completed. The projects that have been completed or are in the process of being completed were arranged for, funded and begun under the previous administration.  Interestingly enough, this is an administration which she continues to criticize while at the same time trying to take credit for projects which she had no hand in.  Given her quickness to go back on her promises not to seek reelection, it should come as no surprise that she would conveniently take credit for the work of the same administration she claimed to stand against.
What do you really stand for, Ms. Diaz? Your promises of uniting the city for change have refocused on dividing the city for your benefit.  Shame on you.
– Linda Ferreira
Play Ball With Us!
I see the GOP wants Mr. Trump out of race for the White House and the Democratic Country Club wants Hillary for the Office of President. For now, nobody really knows who will be the next President just yet. Also, someone with the big bucks is paying a group of people to screw up Trump's campaign trail. I'm not choosing sides, but Mr. Trump is waking up many Americans across the nations about what's really going on in America. Plus, he wants nothing to do with the establishment – you know, "Play ball with us." But we, the so-called VOTERS have they real say about how America should be run – not by a bunch of millionaire politicians that screw up America. As for Hillary, she can talk all she wants and I know many hard core voters are wondering about her as President. Some people are saying if Trump becomes President, they will move out of the country. That's no big deal – the less the better. The worse thing is that can happen. President Obama can suspend the election for a reason and stay in office NOW! Why would I bring this up
– Orlando "Wildman" Perez.