Celebrate the Culture, Heritage and Cuisine of the Andes' Nations on June 25, Great Opportunities for Vendors and Sponsors to Join the Fun
Press Release 5/27/16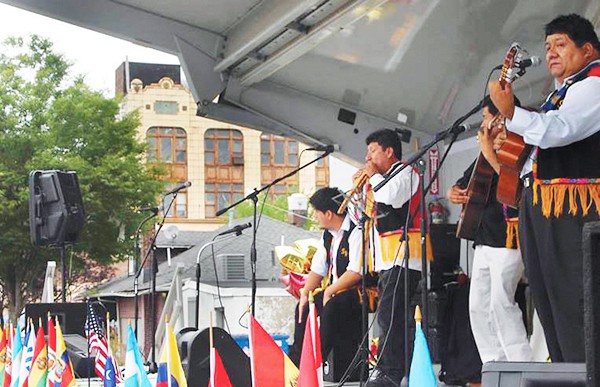 PERTH AMBOY – Mayor Wilda Diaz today announced that the historic City of Perth Amboy is celebrating the culture, cuisine, heritage, and people of South America's Andes Mountains region. The 11th Annual "Festival de los Andes" will be held on Saturday, June 25 from noon to 5 PM at Madison and Smith Streets in the City's downtown.  Perth Amboy hosts the festival to celebrate South American communities in the City and across New Jersey.
The Andes, one of the world's longest mountain ranges, runs through Argentina, Bolivia, Chile, Columbia, Ecuador and Venezuela. To experience its essence, everyone is invited to the free event in Perth Amboy and people can enjoy the region's traditions, arts, crafts, music, dance, and food. Hands-on activities, performances, food tasting and programs will run continuously during the festival.
Many authentic South American artisans, musicians, and entertainers are participating in the "Festival de los Andes" as well as vendors. There is still time for food trucks, merchants, and vendors to join the fun by contacting Roxanna Troche, executive director of Perth Amboy's Business Improvement District (BID), by phone at 732-442-6421 or email at rtroche@perthamboynj.org.
Corporations and organizations are invited to sponsor festival events.
The Festival is sponsored by a grant from New Jersey Council of Arts and awarded through Middlesex County, the Heritage Commission and the Board of Freeholders. Also, additional resources to organize and run the festival were made available by the BID and City of Perth Amboy, Office of Recreation.
For more information, visit the Facebook pages for the BID and "Festival de los Andes."
In the event of rain, the Festival will be held on June 26.