GLENNSVILLE GA/PERTH AMBOY – I recently returned from Georgia after funeral services for my brother, David Tyrone Nelson. His wish was to be laid to rest in the same Veteran's Cemetery as his oldest sister, Bennie.
Bennie was afforded the opportunity to be buried in that cemetery as a spouse of a Military Veteran. My oldest sister, Joan along with my nephew, Lance were in charge of putting the services together. Since Tyrone was my older brother, I was surprised at some of the things mentioned in his obituary. I never knew he was an amateur boxer and his prowess in sports in high school (PAHS). He was born in Georgia, but came to Perth Amboy in an early age along with his older siblings.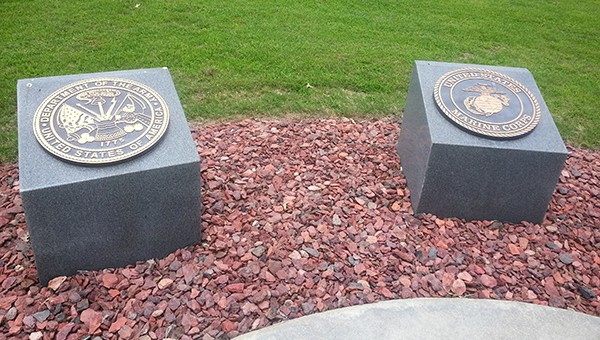 I knew that he was in the army, but didn't realize it was the Vietnam Era where he was stationed in Germany. After serving 22 months, he received an honorable discharge. The army taught him a lot and gave him a lot of advantages. He was the type of person that took advantage of everything the army offered him, especially when it came to education.
I knew he spoke at least 2 languages, but was surprised to hear he was fluent in 5. Tyrone was also very fortunate as a Veteran, that whenever he needed medical services, he was attended to immediately. It's just very shocking today when you hear it's just the opposite, with some Veterans waiting so long for treatment, many dying before receiving much needed treatment.
Tyrone said he wanted to write a long letter to let the politicians know this should not go on. Every Veteran should be at the top of the list and be treated immediately.
Tyrone and I had our ups and downs. When he was surrounded by family or friends (such as at reunions he was always full of joy and happiness.
He joins his oldest siblings: Bennie, Franklin and Jeanette along with his father, Ben Franklin Nelson, his mother, Essie Nelson Maxwell and stepfather, Rockwell Maxwell in heaven.
Other survivors include his son, David Williams,granddaughter  Laquisha Mills, great granddaughter, Aubree Mills, sisters: Joan and Brenda (Willingboro), myself (Carolyn) and Audrey (Perth Amboy), Renna (Ralph, Somerset) and brother, Rocky Jr. (Woodbridge), special nephew Lance Nelson (Felicia) of Perth Amboy. and several nieces, nephews, friends and cousins. RIP
Love, Carolyn and the Whole Family