Press Release 6/6/16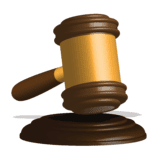 TRENTON – Legislation sponsored by Senator Joseph F. Vitale and Senator Nia H. Gill that would establish certain standards for health benefits plans with a tiered network cleared the Senate Commerce Committee today.
The bill (S-296) would specify that a carrier must clearly state on its website and in plan documents supplied to subscribers the cost sharing differences for a covered person in various tiers of a health benefits plan with a tiered network. Additionally, under the bill, variations in cost sharing among provider tiers would have to be reasonable in relation to the premium charged for the plan.
"Cost-prohibitive practices have no place in our health care system, especially in emergency situations, when consumers are most vulnerable," said Senator Vitale (D-Middlesex). "Ensuring transparency by requiring carriers to disclose cost sharing information on their websites is crucial to protecting consumers in New Jersey."
"Providing clear and direct access to information on costs within various levels of a tiered network health plan for consumers ensures that the tiered networks are created in a way that protects patients against exorbitant cost sharing," added Senator Gill (D-Essex, Passaic).
The bill defines a tiered network as a managed care plan provider network with more than one level or tier of in-network benefits, based on different levels of cost sharing accepted by the health care providers in that network. It also defines carriers to include an insurance company, health service corporation, hospital service corporation, medical service corporation, or health maintenance organization authorized to issue health benefits plans in this State, the State Health Benefits Commission and the School Employees' Health Benefits Commission.
The legislation is part of a three-bill package sponsored by Senators Gill and Vitale. Two additional bills, S634 and S635, would ensure transparency in tiered networks and guarantee that consumers that purchase tiered network plans understand the health care benefits they will receive. The bills establish a framework for carriers, providers and the state to work together to protect consumers and guarantee that patients receive the best quality and most cost-effective care.
S-296 was released from the Senate Commerce Committee by a vote of 6-0. It next heads to the Senate Budget and Appropriations Committee for consideration.