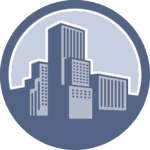 A lot of radio stations I listen to are located in New York. One of these radio stations is in the Wall Street District. They'll often talk about homeless people who are sleeping practically on the doorstep of their building.
I used to go to New York quite often, but I haven't been there walking the streets of Manhattan in a while. This past weekend, I went to a seminar that was located on the east side of Madison Avenue, NY. As I was walking, I was stunned at the people sleeping near the entrances or on the curbs of these beautiful buildings who have housed a lot of corporate businesses. In the past you would never see the homeless sleeping on the east side of Manhattan. How times have changed!
There was one woman that I noticed on the sidewalk that had a sign, "Homeless Vet." Let's face it, anybody can put anything on a sign, but I took the sign as her word as I put a couple of dollars in a small tin can she had next to her. I whispered to her, "God bless you." She smiled and thanked me for my small donation.
When I think of some of the  crazy things that politicians in New York were concerned with such as what size soda a person can buy or the amount of trans-fat in your hamburger, it's embarrassing.
People may be cynical because there have been exposés where there were people who were begging on the streets were actually not homeless, but that is a very, very small percentage. When you were actually in the hot sun sleeping on dirty blankets, sometimes near garbage cans, you know those people are not there by choice.
At the seminar I attended, a college professor spoke about work that she does in the poor sections of Newark, NJ. She goes into blighted areas where there is little recreation for the people who live there. These areas also had a very high crime rate. There are empty lots strewn with garbage. She, along with other volunteers, will convert those empty lots into playgrounds and sometimes plant vegetables there too.
It takes about $2,000 to convert each lot, but doing so brings a lot of pride and reduction of crime to these neighborhoods. Some of the material that they use to convert these lots were old tires.
This college professor showed a short video of these lots before and after they were renovated and how the crime stats went down after the conversion.
In the past when I used to go  into Manhattan I would go into different neighborhoods and remember seeing these small community gardens that anyone could access. I know that I talked to the homeless before, but seeing them in person like this was very disturbing for me who has a roof over my head every single day, I can't imagine what it's like for someone living on the streets. I am also very aware of the homeless that we have here, too locally. This can't be denied.
Frankly, I'm tired of all of the bickering between the politicians running for office, locally and nationally.
Immigrants have always been welcome in the United States and even though they came from other countries, it was important for them to become citizens. They knew by doing this that they would get privileges and opportunities to  better themselves.
When I hear people say that certain immigrants are targeted because of who they are and where they come from, all I know that there are a lot of organizations that are protecting their rights as non-citizens.
On some of these talk shows people have called in and talked about their relatives who came to America many years ago and had to actually carry and show identification to show they were here legally. Guess what? They didn't have large organizations protecting them like we have now.
When you know as a noncitizen that you can get a lot of privileges that others could not that came before you, what incentive will they have to become an American Citizen?
Politicians no matter what party they belong to have to make sure that you take care of your citizens first. They are the ones who put you in office. C.M.