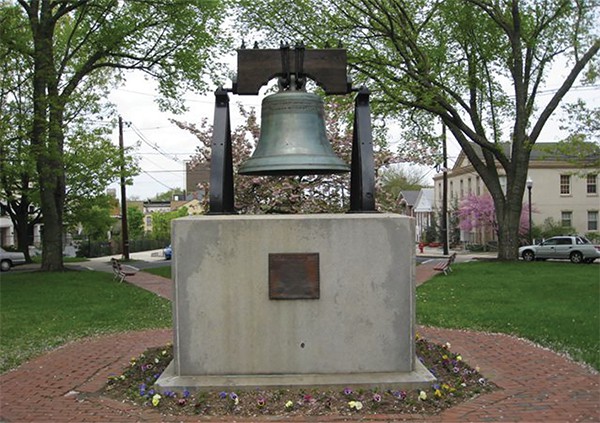 COMMEMORATING THE 240TH ANNIVERSARY SIGNING OF DECLARATION OF INDEPENDENCE
Monday, July 4, at 12 p.m., Proprietary House, 149 Kearny Avenue, Perth Amboy, NJ. Procession to the City Hall Circle will follow the Bell Ringing at 2:00 p.m.
 A replica of the Liberty Bell for the State of New Jersey is located in the City of Perth Amboy, as it once was the capital of East Jersey.  On the 4th of July each year, the replica is rung 13 times – one ring for each of the original 13 colonies. In addition, an excerpt of the Declaration of Independence is read at the bell ringing ceremony.
The bell ringer for 2016 is the Honorable Wilda Diaz, Mayor of the City of Perth Amboy.