Flag Day June 14th, 2016
American Legion Post 45 of Perth Amboy would like to sincerely thank the PAFD Engine 3 and Firemen Wildelm, Perez and Munzo for their assistance on our flag burning ceremony. They stood by from the beginning to the end. A big thank you from the Vets.
We also would like to thank Lt. Tiburcio and Lt. Tiara of our NJROTC Program for their attendance and participation.
Thank you from Post 45
Choosing a Presidential Candidate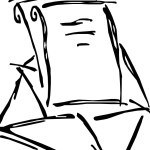 In July the Democratic Party will hold a convention to select a Presidential candidate. Will they choose wisely? A dictionary defines the words "dynasty" and "democracy". A dynasty is the opposite of a democracy. So why chose a dynasty?
In 1968 two "law and order" Presidential and Vice-Presidential candidates were elected, and then re-elected in 1972. Afterwards they both had to resign because of their past criminal actions. Why choose a candidate likely guilty of illegal actions?
Someone who did not do well as Secretary of State and had to resign does not belong in a more stressful and powerful government office.
There is an experienced politician who has done a better job as Secretary of State than his predecessor, and was previously elected US Senator without depending on a family connection. John Kerry was both a Vietnam War hero and then an opponent of this mistaken war. He is the better and more experienced candidate.
Ronald A. Sobieraj
Response to Tom Hudanish Letter
According to Mr. Hudanish, "No elected officeholder should divide their time in office between their official duties and their personal advancement." So following that logic, anyone who holds an elected public office must resign from that office to either run for another office or re-election to the same office.
If that's the case, Mayor Diaz should resign immediately as mayor. Otherwise she would be, in Mr. Hudanish's words, dividing her time between her official duties and her personal advancement. Given that she is the sitting mayor, every time she speaks at a fundraiser or attends a political event, she is cheating the residents of Perth Amboy because she is not doing the city's business—only concentrating on her, in Mr. Hudanish's words, "personal advancement."
Fernando Irizarry should resign his seat as well, according to Mr. Hudanish's rules. Isn't he also cheating the residents of Perth Amboy by campaigning while he should be doing the city's business?
This is a ridiculous idea for a councilperson or the mayor. Throughout our political history, candidates have always stood for elected office—even higher office—while continuing to serve in the office they presently occupy. Why all of a sudden Joel Pabon has to follow a different standard is puzzling. Should there be special rules set up now for anyone who holds office in Perth Amboy who DARES to challenge the incumbent mayor?
By that logic, Barack Obama and Hillary Clinton should have resigned from the Senate in 2008 when they sought the presidency. This year, Bernie Sanders, Lindsey Graham, Rick Perry, Bobby Jindal, Chris Christie, and scores of others should have resigned when they ran for president. Following The Hudanish Rule, there would be an absurd and damaging amount of turnover—elected offices by the scores left vacant each time someone decided to run for higher office.
Another example of selective, but not well thought out, criticism.
Lisa Nanton