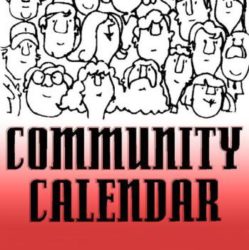 Raritan Bay Cruisers Car Show
Starting on Tuesdays, May 10 – Sept. 27, from 6 p.m. – 9 p.m., weather permitting. Pizza Hut, Rte. 9, Woodbridge (Wal-Mart Parking Lot) Trophies awarded, plus one Cancer Trophy Award. For more info call 732-585-7365.
Farmers' Market
Raritan Bay Area YMCA Farmers' Market is back! Our outdoor Farmers' Market is held in the YMCA's parking lot at 357 New Brunswick Avenue, Perth Amboy, NJ. Every Tuesday, 9 a.m. to 1 p.m., starting July 26. Fruits vegetables, plants and much more…
Dates:
July 26
August 2, 9, 16, 23, 30
September 6, 13, 20, 27
October 4, 11, 18, 25
Interested in becoming a VENDOR? Please contact Sholonda Chipepo at 732-442-3632 or by email at: schipepo@rbayymca.org.
Drums Alive Fitness Class
SOUTH AMBOY – The Knights of Columbus in South Amboy will be running another session of Drums Alive Fitness class starting on Thursday, August 4. The class starts at 7 p.m. and ends at 7:50 p.m. The cost is $65 for 8 classes.  Part of the proceeds benefit the Columbian Club Council No. 426. Location is 308 Fourth Street, South Amboy. Equipment needed is a Stability Ball and a Yoga mat, the rest of the equipment is provided.
  This class is therapeutic and also a serious cardio workout! Drumming has been proven to trigger the release of endorphins. Endorphins help us endure pain and stress and make us more joyful. It has been proven that when people drum in a group even more endorphins are released!
Pre-registration is required. Please call Denise at 732-525-9536 or email healthandfitnesswithdenise@gmail.com. Please note that Tabata and Yoga classes on Tuesday evenings are still underway, join us at any time.
A.C. Bus Trip – San Salvador Seniors
PERTH AMBOY – The San Salvador Seniors are sponsoring a bus trip to Caesar's Casino in AC on Thursday, August 4. Bus leaves 12 Noon from the Perth Amboy Knights of Columbus, High Street, Perth Amboy. Cost 30 pp. Receive $30 back in slot dollars. For more info call Joe at 732-826-0819.
Civil War Living History Weekend
The Robert E Lee Civil War Roundtable of Central NJ present its annual Civil War Living History Weekend at:
Parker Press Park
Rahway Ave., Rte. 514
Woodbridge, NJ 07067
August 6-7, 2016
Take a step back in history and interact with soldiers from both Federal and Confederate forces; visit Civilian and Military Camps; Speak with living historians; Purchase items from Sutlers; and learn more about the Civil War.
Camps are open to the public Saturday, Aug. 6 from 10 a.m. to 4 p.m.and Sunday, Aug. 7 from  from 10 a.m. to 3 p.m. with Candlelight Camp Visitations Saturday night from 7:30 to 10 p.m. Military skirmish programs begin every day at 12:30 p.m.
Rain or Shine – Free Admission and Free Parking.
For further information visit the event sponsors website:
www.releecivilwarroundtableofcentralnj.com
Family Day
PERTH AMBOY – Saturday, Aug. 6, from 12-4 p.m.  Sadowski Parkway (La Playita). Free to all city residents. Rides,Games, Food, & Entertainment. Contact: 732-826-1690
AC Bus Trip–Hungarian Reformed Church
PERTH AMBOY – Atlantic City Bus Trip to Resorts Casino on Sunday, August 7. Sponsored by the Fellowship Circle of the Hungarian Reformed Church, 331 Kirkland Place Perth Amboy. Bus leaves the church at 12:00 noon for a 6 hour stay at the Casino from when we arrive in AC. Cost: $27 per person. You will receive $25 in slot play. Bagged lunch provided
To reserve a seat call:  732-261-8726. Payment due ASAP.
Blood Drive
PERTH AMBOY – The Mitruska Integrated Wellness Center, is having a Blood Drive. Help save lives by donating blood at the Blood Drive on Thursday, August 11, from 10 a.m. to 2 p.m. at the Bloodmobile at 788 Convery Blvd. (Rte. 35), Perth Amboy. Appointments are greatly appreciated. Please make appointments at the front desk by calling Erica Freudenberg at 732-439-2740. Donors must present a photo or signature ID, must be in good health and at least 16 years of age (with parental consent) and weigh at least 120 lbs. PLEASE drink water before donating. Free Stress Buster Massages & Enter to Win Prizes.
Poet's Wednesdays
WOODBRIDGE –
Aug. 10 – Jason Allen & Brian Finelli
Sept. 14 – Ken Greenley
Barron Art's Center, 582 Rahway Ave., Woodbridge, 732-634-0413, Free Admission.
Workshop 7 p.m.; Poetry Reading 8 p.m. -10 p.m.,
For more info, contact Poetry Director Deborah C. LaVeglia at 908-272-3141 or email: poetred@aol.com. Website: www.poetswednesday.com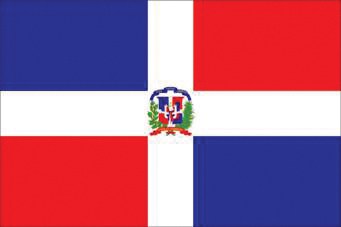 Dominican Festival
PERTH AMBOY – End of Second Street, La Playita at the Waterfront, Friday August 12, from 5 p.m. to 10 p.m.; Saturday, August 13, 2016 from 1 p.m. to 10 p.m.; Sunday, August 14, 2016 from 12 noon to 9 p.m. Music, food, rides, beer garden, VIP seating area. For more info call Fermin DeJesus 732-742-3042 or email Fermin07@gmail.com.
Beach Trip
PERTH AMBOY – Point Pleasant Beach Trip, Saturday, August 13, from 8:15 a.m. to 5:00 p.m. Cost: $20 Adults; $15 Children under 11 yrs. Includes Beach Pass, Aquarium Tour & Miniature Golf. Money Order Only. Transportation Included. Children must be accompanied by a parent or guardian at all times. For more information, call the Office of Recreation 732-826-1690 ext. 4305.
A.C. Bus Trip–Holy Rosary Seniors
HOPELAWN – Holy Rosary Seniors Bus Trip to Golden Nugget, A/C on Tuesday, August 16, Cost: $30 – $25 back in play and $5 food. Bus leaves church parking lot 625 Florida Grove Rd, Hopelawn at 10:00 a.m. and arrives back approx. 7:00 p.m. Any Questions, etc. Please contact Ronnie Dematteo: 732-442-5252
Dorney Park Trip
PERTH AMBOY –  Trip to Dorney Park & Wildwater Kingdom, Friday August 19, from 8 a.m. to 6 p.m. $35pp. Money Order Only. Transportation Included. Children must be accompanied by a parent or guardian at all times. For more information, call the Office of Recreation 732-826-1690 ext. 4305.
Moonlight Music Series
PERTH AMBOY – Perth Amboy Artworks is partnering with the Historic City of Perth Amboy's Ferry Slip Museum to present a Spring/Summer 2016 live music series at the Ferry Slip. Enjoy great live music, the moonrise over Raritan Bay and check out the Ferry Slip Museum. The free live music events are from 7 p.m. – 9 p.m. at 200 Front St, Perth Amboy. Aug. 20, Deivito & Jenique play Spanglish Sea Shanties.
Backpacks on the Balcony
PERTH AMBOY – The Kiwanis Club of Perth Amboy invites you to a back to school fundraiser on Tuesday, August 23 from 5 p.m.-9 p.m. at Seabra's Armory located on 200 Front Street.  All proceeds will go to the purchase of school supplies to benefit our Perth Amboy students. $40 per person includes unlimited sangria and appetizers.  For ticket information call 609 271-5680 or email at perthamboykiwanis@gmail.com  #kidsneedkiwanis
Free Diabetes Self-Management Program
PERTH AMBOY – Are you a person with Medicare living with diabetes or know someone who is? Perth Amboy Public Library has partnered with Quality Insights Quality Innovation Network and will be offering free six-week diabetes self-management workshops as part of the Everyone with Diabetes Counts (EDC) program. The free evidence-based workshops developed at Stanford University cover a variety of topics including preventing complications, setting goals, the importance of healthy eating and portion control, exercise, medication management, communicating with healthcare providers, dealing with stress and depression, and much more. The workshops will be taking place at the Perth Amboy Public Library at 196 Jefferson Street, Perth Amboy, NJ 08861. Workshops are on Tuesdays, August 23 to September 27, 2016, from 10:00 am to 12:30 pm. For more information or to register, call Jarmaine Williams at (732) 955-8168.
NY Yankees Trip
PERTH AMBOY – Trip to NY Yankees vs. Baltimore Orioles, Friday, August 26. Game starts 7:05 p.m. $55pp. Money Order Only. Transportation included. Children must be accompanied by a parent or guardian at all times. For more information, call the Office of Recreation 732-826-1690 ext. 4305.
Fundraiser for South African Pilgrimage
PERTH AMBOY – Brunch Fundraiser for South African Pilgrimage on Sunday, Sept. 4, at 11:30 a.m. St. Peter's Episcopal Church 183 Rector Street, Perth Amboy. Tickets $10 for adults, $5 for children 13 and younger. More information call 732-826-1594.
Welcome Back Sunday
PERTH AMBOY – Welcome Back Sunday -Sunday, Sept. 11, at 10 a.m. service St. Peter's Episcopal Church 188 Rector Street, Perth Amboy. Special Prayers for 15th Anniversary of 9/11, Blessing of the backpacks, and festive potluck coffee hour. All are welcome. For more information, call 732-826-1594.
Frog Hollow 5K Run & Health Walk
SOUTH AMBOY – The Frog Hollow 5K Run & Health Walk has been rescheduled to Sunday, Sept. 11, 2016. The Frog Hollow Swim and Tennis Club is located on Ferris St. off of South Pine Ave. in South Amboy, NJ.  For additional information call race director, Danny McCrone at 732-721-6592 or go to www.froghollowswim.com
We Care Hunger Walk
PERTH AMBOY – We Care Hunger Walk on Saturday, Sept. 17. Help raise money for local food pantries. Registration 9 a.m. at St. Peter's Episcopal Church 183 Rector Street, Perth Amboy. More information call 732-826-1594.
Edison AARP Ch. 3446
October 3-5, 2016: Boston, MA Package – Call Bob at 732-885-1789 for information. October 12, 2016: Octoberfest at Doolans, Spring Lake – Call Mary Ann at 732-287-3659 for information. Canned food and miscellaneous items for veterans, hospitals, and nursing homes will be collected at the meeting.  New socks will also be collected for children at NJ Institute for Disabilities in Menlo Park. For additional information on the chapter or upcoming events, visit our website at www.edisonaarp.org.
PRAHD 30th Annual Roberto Clemente Gala
Friday, October 21, 2016
Renaissance Woodbridge Hotel
515 Route 1 South, Iselin, NJ
6:30pm – 11:30pm
A message from our Gala Co-Chairs: PRAHD is a tremendous asset to Perth Amboy. Its exceptional management works tirelessly to stretch every dollar donated to care for our community's most vulnerable. We are deeply honored to chair this year's PRAHD gala. Join us as we celebrate this year's honorees.
– Harry and Caroline Pozycki.
Book Drop/Book Sale
PERTH AMBOY – The Friends of the Perth Amboy Free Public Library have established a use for the books you have read and would like to recycle!!!  Drop off your books . . . pick up a book or two ($.50 for paperbacks/$1 for hard cover) …or select a "bag of books" for a price of only $5.  Please no text books or reference books.  Visit us at the Brighton Ave. Community Center located at the corner of Brighton Ave. and Sadowski Pkwy. in Perth Amboy.  The schedule for the next three months is as follows:  Saturdays, July 23rd, August 13th (CLOSED!) August 27th, September 10th, September 24th, October 8th, October 22nd, November 12th, December 10th. We will be there from 1:00 p.m.- 3:00 p.m.  (weather permitting). For more info, e-mail us at friendsofperthamboylibrary@gmail.com
Ask the Rabbi
EDISON – "Ask the Rabbi" with Rabbi Saks from Congregation Beth Mordecai of Perth Amboy, in the Menlo Park Mall food court, every Wednesday from 12:00 Noon – 1:00 p.m. All questions will be answered. Everyone is invited to ask.
HIV Support
PERTH AMBOY — Raritan Bay Medical Center is sponsoring an HIV support group meeting on Monday's at 6 p.m. Anyone diagnosed with or caring for someone infected with HIV is welcome to attend.    Meetings  are  held  at  the hospital's  Perth  Amboy Division, New Brunswick Avenue. To register or for more information, call (732) 324-5022.
Volunteer Firefighters Needed
PERTH AMBOY – The Perth Amboy Fire Department: Volunteer Division needs members. Accepting men and women ages 18 years or older.  Volunteers must be a Perth Amboy resident.  For more information please contact 732-442-3430 or 732-324-3505.
Kearny Cottage Open
PERTH AMBOY – Come visit the historic home of Commodore Lawrence Kearny. The Cottage is located at 63 Catalpa Ave, Perth Amboy, and is open on Mondays and Thursdays from 2 p.m. – 4 p.m. and the last Sunday of the month from 2 p.m. – 4 p.m. by appointment. The Kearny Cottage needs your help.  Anyone interested in joining the Kearny Cottage Historical Society please contact 732-293-1090.  We are on the web!   www.KearnyCottage.org
Do you or someone you know have Old Photographs or Documents?
The Kearny Cottage Historical Society is looking for old photos and documents of
Perth Amboy, South Amboy, Woodbridge, Fords, etc. (local area) for an archiving project. Your photos and documents will be scanned into digital format and returned to you. For more info please call 732-293-1090
Tea Room Open
PERTH AMBOY – The Proprietary House is now open every Wednesday from 1:00 p.m. to 4:00 p.m. for tea and tours.  The tea room has reopened, serving their usual delicious homemade cakes and assorted teas.  Hostesses Dot, Helen and Joanne are back to greet you.  A $7.00 donation includes both the tea and a tour of the mansion.  Although the house is still in the process of being restored, some rooms have been newly decorated, and we have acquired several pieces of antique furniture, including a 1700's desk and game table. The gift shop is also opened. A visit to the tea room is the perfect way to spend a pleasant afternoon. Groups are welcome, although reservations are required for groups over six people.  The Proprietary House is located at 149 Kearny Ave., Perth Amboy, NJ. Tel: 732-826-5527. Email: Info@proprietaryhouse.org.
Notice: Community Announcements or "Shorts"
The Amboy Guardian is committed to serving the community. However, due to the rising cost of print publication, we are forced to now charge a small fee for community announcements in our print version. We will provide one complimentary short paragraph or "short" per event. After your event "short" is published for one week, there will be a $5.00 fee per week charge for each additional "short" published pertaining  to that particular event. For those who pay for a display ad, there will be no fee for additional shorts pertaining to the event in the paid display ad. To our regular loyal advertisers who hold community events, your "short" announcements will remain complimentary. Effective 1/1/16. Thank you.
Carolyn Maxwell, Owner/Editor/Publisher
Katherine Massopust, Asst. Editor/Writer/Layout
The Amboy Guardian.