9/8/16 Board of Education Meeting
By: Katherine Massopust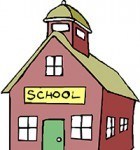 PERTH AMBOY – During the President's Report at the 9/8/16 BOE Meeting, Board President Sam Lebreault announced that the Board has reached an agreement with the Perth Amboy Federation regarding the union's contract. "I want to thank the number crunchers and lead negotiators – Pam Campbell & Pat Paradiso, the chair of the committee Jose Rodriguez, the committee of Manuel Nunez, Milady Tejada and (myself). I thank the Business Administrator Derek Jess who without his insight to many things that a resolution would not be possible."
Later during the meeting a motion was made to approve the agreement. Board Member Jose Rodriguez said, "I thank the committee for giving an incentive to give the best education possible."
With that, all the teachers and staff in the audience applauded.
Board Member Milady Tejada stated, "It was a pleasure to be part of the committee."
Board President Sam Lebreault added, "Whenever we went to the AFT at headquarters it was very enlightening for all of us."
During the roll call it was a unanimous vote to approve the contract.
Later, during the public portion Perth Amboy Federation President Pat Paradiso spoke with gratitude to the Board and thanked them for reaching an agreement.