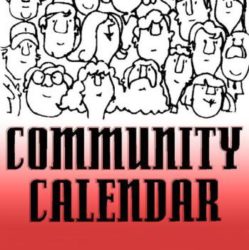 Community Dinners
PERTH AMBOY – Local churches, organizations and businesses have partnered to sponsor the Sunday Community Dinners for those in need of a warm meal and good company on the dates listed below from 4 p.m to 7 p.m. at the Alexander F. Jankowski Community Center at One Olive Street, Perth Amboy, NJ.
October 2, October 9, October 16, October 23, October 30, November 6, November 13.
Special Thanksgiving Dinner, hosted by Renovation House, on Thursday, November 24. Senior citizens: 11 a.m. – 1 p.m., General Public: 1 p.m. – 5 p.m.
For more information call 732-826-1690, extension 4307.
Kearny Cottage Closed
PERTH AMBOY – The Kearny Cottage is temporarily closed for painting and minor renovations. A notice will be posted on the Amboy Guardian Website when it resumes normal operations. Anyone interested in joining the Kearny Cottage Historical Society please contact 732-293-1090.  We are on the web!   www.KearnyCottage.org
Bingo
PERTH AMBOY – Magyar (Hungarian) Reformed Church Hall, 347 Kirkland Place, Perth Amboy, will be starting a weekly $1000 Bingo on Mondays, beginning September 26, 2016. Doors open at 6:00 p.m. Bingo starts at 7:30 p.m. Kitchen will be open. For more info call 732-442-7799.
Farmers' Market
Raritan Bay Area YMCA Farmers' Market is back! Our outdoor Farmers' Market is held in the YMCA's parking lot at 357 New Brunswick Avenue, Perth Amboy, NJ. Every Tuesday, 9 a.m. to 1 p.m. Fruits vegetables, plants and much more…
Remaining Dates:
October 11, 18, 25
Interested in becoming a VENDOR? Please contact Sholonda Chipepo at 732-442-3632 or by email at: schipepo@rbayymca.org.
A.C. Bus Trip – San Salvador Seniors
PERTH AMBOY – The San Salvador Seniors are sponsoring a bus trip to Caesar's Casino in AC on Thursday, October 6, 2016. Bus leaves 12 Noon from the Perth Amboy Knights of Columbus, High Street, Perth Amboy. Cost 30 pp. Receive $30 back in slot dollars. For more info call Joe at 732-826-0819.
Community Leaders Brunch
PERTH AMBOY – You are invited to the Community Leaders Brunch with Mayor Diaz on Thursday, October 6, 2016 at the Raritan Bay Area YMCA, 357 New Brunswick Ave., Perth Amboy in the Community Room from 10 a.m. to 12 noon. RSVP lmartinez@pillar.edu
Discover Our New Perth Amboy Waterfront
PERTH AMBOY – Join us as we celebrate the grand opening of our newly renovated Perth Amboy Waterfront. Free activities for the entire family! Saturday, October 8, 2016 starting at 10 a.m. with the Pink Ribbon Walk; 11 a.m. Presentation and Ribbon Cutting Ceremony at the Waterfront; 12 noon, Waterfront Harvest Fest.
Tricky Tray
WOODBRIDGE – The Catholic Daughters of the Americas #769 is holding its Annual Tricky Tray Charity Fundraiser on Saturday, October 8, 1:00 p.m. to 4:00 p.m. at St. James Church (lower level), Main St and Amboy Ave., Woodbridge NJ. Admission $10 (no refund) includes coffee, tea and desserts. Grand Prizes – Flat Screen TV, Coach Bags, Wine baskets, Gift Cards and much MORE! Doors open at 12:30 p.m. For Tickets/Reservation call Mary Ellen O'Connor 908-294-0146 or pay at the door.
Book Sale
PERTH AMBOY – Pick up a book or two ($.50 for paperbacks/$1 for hard cover) …or select a "bag of books" for a price of only $5. Book Dealers Welcome.
Visit us at the Brighton Ave. Community Center located at the corner of Brighton Ave. and Sadowski Pkwy. in Perth Amboy.  The schedule for the next three months is as follows:  Saturdays, October 8, October 22, November 12, December 10. We will be there from 1:00 p.m.- 3:00 p.m.  (weather permitting). For more info, e-mail us at friendsofperthamboylibrary@gmail.com
Open House – Universal Training Institute
Open House, Saturday, October 8, 2016, from 9 a.m. – 2 p.m. Register now to become a Licensed Practical Nurse or Certified Nursing Assistant. Classes start November 14, 2016, day & evening. ENROLLING NOW!! FINANCIAL AID AVAILABLE FOR THOSE WHO QUALIFY. Universal Training Institute, 174 Jefferson St., 2nd Floor, Perth Amboy, NJ 08861. 732-826-0155. www.universaluti.com
Autumn Breakfast Buffet
PERTH AMBOY – The Holy Name Society of Ukrainian Assumption Church will be having an all-you-can-eat Breakfast Buffet on Sunday, October 9, 2016 in Assumption Catholic School Cafeteria, Meredith & Jacques Sts. Donation is $10 per adult; $5 for teens (ages 12-17) and children under 12 yrs. are free. 8 a.m. – 12 Noon. Tickets may be purchased by calling Charlie at 732-254-3966.
Lecture on The Jersey Devil
PERTH AMBOY – The Kearny Cottage Historical Association is sponsoring a Lecture on the Jersey Devil, A Presentation by Angus Kress Gillespie, Ph.D., Professor of American Studies, Rutgers University. Dr. Gillespie brings together different reports of the legendary creature. Due to the painting and minor renovations going on at the Kearny Cottage, the lecture will be held at the Brighton Avenue Community Center on Sunday, October 9, 2016 at 2 p.m. Suggested Donation $5.00. Light Refreshments will be available.
Pirohi & Cake Sale
PERTH AMBOY – St. John The Baptist Orthodox Church, Perth Amboy is having a Pirohi and Cake Sale from Oct. 10-13th. To place your order call 732-826-7067 between 9 a.m. to 12 noon. Pick up orders at 404 Division Street, Perth Amboy. All Gourmet items homemade and handmade. Potato Pirohi- $8.00 a doz. Cakes- Walnut. Poppy Seed, Prune, Apricot, and Raspberry-$12.00 each. The order date is Oct. 10th to Oct. 13th. Pick up date is Oct. 18 to Oct. 19th. Pick up will begin at 2:30 p.m. no earlier!
Wills & Power of Attorney Seminar
OLD BRIDGE – Wills & Power of Attorney Seminar at the Old Bridge Library, 1 Old Bridge Plaza Old Bridge NJ 08857 on Tuesday, October 11, 2016 at 1 p.m. with Speaker: Kenneth Vercammen, Esq. Edison, NJ (Author- "Answers to Questions About Probate") Open to the Public. You do not need to be a resident. For more info call: 732-721-5600 xt. 5033
Edison AARP Ch. 3446
October 12, 2016: Octoberfest at Doolans, Spring Lake – Call Mary Ann at 732-287-3659 for information. Canned food and miscellaneous items for veterans, hospitals, and nursing homes will be collected at the meeting.  New socks will also be collected for children at NJ Institute for Disabilities in Menlo Park. For additional information on the chapter or upcoming events, visit our website at www.edisonaarp.org.
Trip to Sands Casino – South Amboy Columbiettes
SOUTH AMBOY – South Amboy Columbiettes are sponsoring a trip to the Sands Casino in Bethlehem PA Saturday, October 15, 2016. Cost of $30 includes round trip motorcoach transportation, $20 slot play, $5 food voucher, and refreshments. Motorcoach leaves the Knights of Columbus parking lot at 10 AM. For reservations call Cheryl or Steve at 732-727-1707.
PAHS Class of '76 Reunion
PERTH AMBOY – Perth Amboy High School Class of 1976 40th Class Reunion will be at the ZPA Banquet Hall, 281 Grace St., Perth Amboy on Saturday, October 15, 2016 from 7 p.m. to 12 a.m. Call Joyce for tickets 732-887-7800.
Chicken Paprikas Dinner
PERTH AMBOY – There will be a Chicken Paprikas Dinner on Saturday, October 15, 2016 5:30 p.m. at the Magyar Reformed Church Center on the corner of Kirkland Place and Fayette Street, Perth Amboy. Live entertainment featuring Phil Adams/a.k.a. Bruce Springsteen; Paul Daniels/ a.k.a. Elvis Presley; Walter Uveges/a.k.a. Neil Diamond. Donation $15. Take Outs available. Reservations only. No tickets will be sold at the door. For reservations call: Pat 732-442-0224 or Pam 732-257-7182.
Music at Saint Mary's
SOUTH AMBOY – Our season opener! Join us at Music at Saint Mary's for the beginning of our 16th concert season, Sunday, October 16, 2016; 4 p.m.  This concert event features one of the finest chamber music ensembles in New Jersey – the Monmouth Winds. All members of this woodwind quintet are performers with the Monmouth Symphony Orchestra. Hailed by critics far and wide, the Monmouth Winds are a Central NJ tour-de-force!  Don't miss this delightful concert. Sunday, October 16, 2016; 4:00 pm, at Saint Mary Church, 256 Augusta Street, South Amboy NJ, 08879. Free admission ($15 donation appreciated) A wine and cheese reception will follow the concert.
Pink Ribbon Gala
PERTH AMBOY – "Celebrate Perth Amboy – Pink Ribbon Gala" is pleased to announce that it will be sponsoring its Second Annual "Pink Ribbon Gala".  It is scheduled to take place on October 15, 2016 at the Cornucopia – St. Charles Vessel, 401 Riverview Drive, Perth Amboy, NJ.  The cost of the ticket is $125.00 per person.  The cost includes dinner and dancing.  The donations are tax deductible. The gala is a formal attire event. The attendees may wear Pink or Black ONLY. The event honors "Mary's Place by the Sea" which is a non-profit organization located in Ocean Grove, NJ.  "Mary's Place" provides an innovative approach to caring for women with cancer during and after treatment.  It provides a comfortable place for women to rest during their cancer treatment.  The services provided to guests of "Mary's Place by the Sea" include:  Reiki Therapy, Oncological Massage, Spa Services, Guided Meditation, Yoga, and Nutritional Counseling.
To purchase tickets, contact Raquel Roche (732) 586-2799 or mail your check to:  "Celebrate Perth Amboy – Pink Ribbon Gala", P.O. Box 1905, Perth Amboy, NJ  08862. Tickets may also be purchased online at https://www.eventbrite.com/e/2nd-annual-pink-ribbon-gala-tickets-24298835471
Dowdell Library Foundation Fundraiser
Save Money Shopping @ Boscov's That Will Help Support the Library
SOUTH AMBOY – Please support the Dowdell Library Foundation on Tuesday, October 18, 2016 at all Boscov's locations from 9 am to 11 pm.  Simply purchase a shopping pass for $5 which entitles you 25% off your purchases and other discounts throughout the store. You may purchase a shopping pass at the Dowdell Library (located off John T. O'Leary Blvd., and adjacent to the South Amboy Middle/High School). In addition to the shopping pass, all Boscov stores will be providing free refreshments and a raffle with prizes including up to three $500 shopping sprees.
The Dowdell Library Foundation, Inc. was established to enhance financial support for the Sadie Pope Dowdell Public Library of South Amboy, NJ with private funding through grants and donations. The Foundation accomplishes this through fundraising, advocacy and innovative programs that benefit the community and promote greater awareness of the Library's valuable resources.
The Dowdell Library's hours are Monday, Tuesday, Thursday from 10 a.m. to 8 p.m., Wednesday and Friday from 10 a.m. to 5 p.m. and Saturdays from 12-4 p.m. For more information on the Library Foundation, please visit www.dowdellfoundation.org, or contact the Library at 732-721-6060 or comments@dowdell.org.
PRAHD 30th Annual Roberto Clemente Gala
Friday, October 21, 2016
Renaissance Woodbridge Hotel
515 Route 1 South, Iselin, NJ
6:30pm – 11:30pm
A message from our Gala Co-Chairs: PRAHD is a tremendous asset to Perth Amboy. Its exceptional management works tirelessly to stretch every dollar donated to care for our community's most vulnerable. We are deeply honored to chair this year's PRAHD gala. Join us as we celebrate this year's honorees.
– Harry and Caroline Pozycki
Calendar Dinner Dance
PERTH AMBOY – The St. Ann's Society of Ukrainian Assumption Church will sponsor its annual Calendar Dinner Dance on Saturday, Oct. 22, 2016 in Assumption Catholic School Auditorium, Meredith & Jacques Sts. Enjoy a night of dining and dancing; appetizers and a lavish buffet by Palms Plaza and DJ music by Touch of Class. Doors open at 6 p.m., appetizers at 6:30 p.m. followed by a buffet dinner. As always, BYOB. Tickets are $40pp and can be purchased by calling the church office at 732-826-0767. Get your tickets soon!
Historical Cemetery Tour
SOUTH AMBOY – The South Amboy Historical Cemetery Tour will take place on Saturday, October 22, 2016 at 4:30 p.m. (tours leaving every 30 minutes – last tour 6:30 p.m.) at Christ Church Cemetery, South Pine Avenue, South Amboy. Come learn local history where every plot has a story . . . and the Dead tell tales. Donation $5 for admission. Rain Date: Sunday, October 23, 2016. Wear comfortable shoes and bring a flashlight! Event being held in conjunction with the City of South Amboy.
Tricky Tray
HOPELAWN – Good Shepherd Parish at Most Holy Rosary Church, 625 Florida Grove Rd. in the Hopelawn section of Woodbridge, NJ will be hosting a Tricky Tray Auction in Msgr. Gambino Hall on October 23, 2016.  Admission is $15 which includes 25 Level 1 tickets, coffee and dessert.  Adults only.  Hall is handicapped accessible.  Doors open at 12noon and drawing will begin at2pm.  There are 4 levels of prizes plus grand prizes including Broadway Show tickets, Caribbean vacation accommodation and Disney Hopper passes. Advanced ticket sale special available before 10/10/16.  Currently taking reservations for tables of 6 or more.  For more information and tickets, please contact Marie at 732-442-6916 or the Parish Office at 732-826-4859 or by email at gstrickytray@gmail.com.
Vendor Show
SOUTH AMBOY – Ladies Ancient order of Hibernians, 271 Second St., 2nd Floor South Amboy on Sunday, October 23, 2016 from 11:00 a.m. to 4:00 p.m. Great even to begin your Christmas shopping!!!!
Vendors*** include: Wild Tree, Thirty One, Tupperware, Premiere Jewelry, Jamberry Nails, Pampered Chef, Scentsy, Jewelry in Candles, Younique, Heaven Scent Candles, My Barefoot Sandals and many more……..
Grab your friends & family and join the ladies for an afternoon of shopping and mingling. For more information, contact Jo-Anne @732-586-0074/email applesanni@aol.com
Ghosts: What They Are and How to Investigate Them
WOODBRIDGE – With the arrival of ghosts, goblins and witches for Halloween, join the Woodbridge Historical Association for its monthly meeting to hear about the phenomena of ghosts on Monday, October 24, at the Woodbridge Main Library. Gordon Thomas Ward, a nationally recognized author and paranormal investigator with Haunted New Jersey, will discuss his years of experience with ghostly phenomena especially in historic locations. Mr. Ward is the author of several books including Ghosts of Central New Jersey: Historic Haunts of the Somerset Hills and Tracing Infinity: Bridging the Gap Between Heaven and Earth.
The meeting begins at 7 p.m. in the downstairs meeting room of the Main Library on Amboy Avenue.  Light refreshments will follow the program. For further information, contact brendavelasco@twp.woodbridge. nj.us
A.C. Bus Trip – St. John Paul II Seniors
PERTH AMBOY – There is a trip to Resorts Casino, Atlantic City every fourth Wednesday of the month. The next trip is October 26, 2016. Cost $30 pp.; $25 back in slot play. Bus  will depart from behind St. Stephens Church parking lot on Mechanic Street at 9:45 a.m. Call Bobbi at 732-636-2867 to reserve a seat and for more information.
Trip to Sands Casino – Holy Rosary Seniors
HOPELAWN – Holy Rosary Seniors Bus Trip to Sands Casino – Tony Orlando Holiday Show – Thursday, December 1, 2016. Cost: $60 – Includes $20 Back In Play, Bus And Tip + The show at 2 p.m. Bus leaves church parking lot (625 Florida Grove Road, Hopelawn) at 10 a.m. and arrives back approx. 7 p.m. Anyquestions, etc. please contact Ronnie Dematteo at 732-442-5252.
Sayreville/South Amboy Police Auxiliary Members Wanted
SOUTH AMBOY/SAYREVILLE – Attention South Amboy / Sayreville Residents:  The Sayreville Police Auxiliary is seeking new members to join its volunteer force. If you are interested in a future in law enforcement and have a desire to serve your community, this is a great opportunity! Interested applicants must be 18 years of age or older, be able to pass a criminal background check and possess a valid New Jersey driver's license. Interested applicants can download an application from: www.sayrevillepoliceaux.org
DVD/Media Drive
SOUTH AMBOY – The Sadie Pope Dowdell Library is having a DVD/Media Drive. Please place your unwanted DVDs, Blu-Ray, CDs, and video games in good condition, into the collection boxes at the Dowdell Library, or Madura Pharmacy Your contributions will be donated to the Dowdell Library to help enhance its current collection. Larger collections call Grace at 732-721-6592 for pick-up Thank you for your support! This on-Going Collection Drive is sponsored by the Dowdell Library Foundation, Inc.
Minecraft & Agar.io
SOUTH AMBOY – Minecraft & Agar.io 10:30 a.m.-7:30 p.m. at the Dowdell Library, 100 Harold G. Hoffman Plaza, South Amboy, Refreshments! For more info call 732-721-6060.
$100 Groceries for $40 or Less
PERTH AMBOY – The Jolin Food program is designed to provide families with nationally branded food products at wholesale prices. On behalf of the Cathedral's Community Development Corporation, the Jewish Renaissance Foundation's AmeriCorps is helping to promote the Jolin Food Box. Order by the 2nd Tuesday of the month online or by phone and pick up by the 3rd Saturday of the month. Go to  https://jolinfoodbox.com to place your order online or call 732 826 8207 and ask for Juana Kearney.
Book Drop/Book Sale
PERTH AMBOY – The Friends of the Perth Amboy Free Public Library have established a use for the books you have read and would like to recycle!!!  Drop off your books . . . pick up a book or two ($.50 for paperbacks/$1 for hard cover) …or select a "bag of books" for a price of only $5.  Please no text books or reference books.  Visit us at the Brighton Ave. Community Center located at the corner of Brighton Ave. and Sadowski Pkwy. in Perth Amboy.  The schedule for the next three months is as follows:  Saturdays, July 23rd, August 13th (CLOSED!) August 27th, September 10th, September 24th, October 8th, October 22nd, November 12th, December 10th. We will be there from 1:00 p.m.- 3:00 p.m.  (weather permitting). For more info, e-mail us at friendsofperthamboylibrary@gmail.com
Ask the Rabbi
EDISON – "Ask the Rabbi" with Rabbi Saks from Congregation Beth Mordecai of Perth Amboy, in the Menlo Park Mall food court, every Wednesday from 12:00 Noon – 1:00 p.m. All questions will be answered. Everyone is invited to ask. (NO session on Wednesday, October 12.)
Have You Volunteered Lately?
PERTH AMBOY – The first and biggest benefit AmeriCorps VISTA members get is the satisfaction of incorporating service into their lives and making a difference in their community and country. The intangible benefits alone, such as pride, satisfaction and accomplishment are worthwhile reasons to serve.  There are other benefits as well including awards, job and education certifications, professional development, and more. For more info call the Jewish Renaissance Medical Center, 275 Hobart Street, Perth Amboy.
Food Stamps Assistance
PERTH AMBOY – Every Wednesday there will be a Food Stamps Assistance Program 10 a.m.- 5 p.m.:  JRF's Family Success Center families to come in and meet with a representative from the Community Food Bank of NJ to assist with food stamps application and eligibility guidelines. For additional information please call 732-638-5063 or visit our office located at: 149 Kearny Ave. Perth Amboy (Rear of Proprietary House).
HIV Support
PERTH AMBOY — Raritan Bay Medical Center is sponsoring an HIV support group meeting on Monday's at 6 p.m. Anyone diagnosed with or caring for someone infected with HIV is welcome to attend.    Meetings  are  held  at  the hospital's  Perth  Amboy Division, New Brunswick Avenue. To register or for more information, call (732) 324-5022.
Volunteer Firefighters Needed
PERTH AMBOY – The Perth Amboy Fire Department: Volunteer Division needs members. Accepting men and women ages 18 years or older.  Volunteers must be a Perth Amboy resident.  For more information please contact 732-442-3430 or 732-324-3505.
Do You or Someone You Know Have Old Photographs or Documents?
The Kearny Cottage Historical Society is looking for old photos and documents of Perth Amboy, South Amboy, Woodbridge, Fords, etc. (local area) for an archiving project. Your photos and documents will be scanned into digital format and returned to you. For more info please call 732-293-1090
Tea Room Open
PERTH AMBOY – The Proprietary House is now open every Wednesday from 1:00 p.m. to 4:00 p.m. for tea and tours.  The tea room has reopened, serving their usual delicious homemade cakes and assorted teas.  Hostesses Dot, Helen and Joanne are back to greet you.  A $7.00 donation includes both the tea and a tour of the mansion.  Although the house is still in the process of being restored, some rooms have been newly decorated, and we have acquired several pieces of antique furniture, including a 1700's desk and game table. The gift shop is also opened. A visit to the tea room is the perfect way to spend a pleasant afternoon. Groups are welcome, although reservations are required for groups over six people.  The Proprietary House is located at 149 Kearny Ave., Perth Amboy, NJ. Tel: 732-826-5527. Email: Info@proprietaryhouse.org.
Connections Program Seeks Volunteers
MIDDLESEX COUNTY – The Connections Program of Catholic Charities, Diocese of Metuchen, a voluntary child to adult match program is seeking adult volunteers to provide a positive friend relationship to children and youth that has suffered a loss or has special needs.  These children reside in Middlesex County and Franklin Township and are in desperate need of a positive role model.  Adult Volunteers are being sought to make a difference in the lives of children and youth through one-to-one activities.   Any individual 18 years old or older, of any ethnic, religious or economic background, who is interested in making a positive impact on a child's life is eligible to become an adult volunteer mentor.   All adult volunteers will be screened, receive training, staff support and other services as needed.   If you are interested in learning more about the Connections Mentoring Program, please contact Jeanette Cullen at (732) 738-1323.
Notice: Community Announcements or "Shorts"
The Amboy Guardian is committed to serving the community. However, due to the rising cost of print publication, we are forced to now charge a small fee for community announcements in our print version. We will provide one complimentary short paragraph or "short" per event. After your event "short" is published for one week, there will be a $5.00 fee per week charge for each additional "short" published pertaining  to that particular event. For those who pay for a display ad, there will be no fee for additional shorts pertaining to the event in the paid display ad. To our regular loyal advertisers who hold community events, your "short" announcements will remain complimentary. Effective 1/1/16. Thank you.
Carolyn Maxwell, Owner/Editor/Publisher
Katherine Massopust, Asst. Editor/Writer/Layout
The Amboy Guardian.