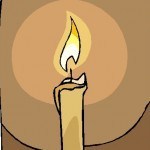 PERTH AMBOY – 5th Annual Silent Witness Candlelight Vigil on Thursday, October 6, 2016.  Perth Amboy Domestic Violence Response Team Invites you to our Flag Raising at City Hall Circle at 6 p.m., immediately followed by the 5th Annual Silent Witness Prayer Vigil at the Perth Amboy Waterfront (Butterfly Garden) on the Corner of High & Sadowski Parkway October 6, at 6:30 p.m.
Come out and let's celebrate the lives of our beloved victims. We will never forget that you were among us. As we lay the wreaths and whisper your name to the heavens.
Our annual workshop will take place Oct. 29, 2016 at 272 Madison Ave. 3rd fl., Perth Amboy at 11 a.m. For more information, please contact Perth Amboy Domestic Violence Response Team 732-324-3818.