By: Jennifer Goldberg & Charlie Kratovil / New Brunswick Today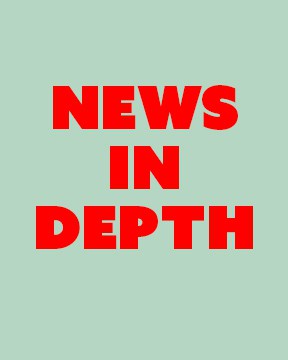 PERTH AMBOY – A jury seated at the Middlesex County Courthouse decided on September 20 that former Perth Amboy Police Chief Benjamin Ruiz is not guilty of official misconduct, theft of services, and witness tampering.
Ruiz was potentially facing 5 to 10 years in prison over the allegations that he had gotten police department mechanics to make repairs and enhancements to his private vehicles.  He also faced charges he tried to get a potential witness to alter his side of the story.
In January 2015, while Ruiz was suspended after the initial charges against him, Ruiz was charged with witness tampering for allegedly attempting to persuade a police lieutenant to change his story.
Judge Diane Pincus presided over the trial that explored some of the inner working of the Perth Amboy Police Department (PAPD).
On May 31, Ruiz was arrested and charged with trespassing and impersonating a police officer, after he was confronted by the owner and employees of a convenience store on Smith Street.
According to a press release from the Middlesex County Prosecutor's Office (MCPO), Ruiz had been confronted at the store several times between February 1 and May 18, and suggested he was there to "watch an unidentified neighbor."
"This case is about the abuse of power, plain and simple," said Middlesex County Assistant Prosecutor Christine Marie D'Elia, who prosecuted the criminal case against Ruiz.
In her opening statement on August 30, D'Elia claimed Ruiz used his official position in an unauthorized matter by having city mechanics work on his personal vehicles.
The defense questioned the main investigator on the case, MCPO Sergeant Michael Daniewicz, later that afternoon.
Under cross-examination, Daniewicz testified there are a total of seven police motorcycles, with one registered and personally insured by Ruiz.
Daniewicz also confirmed that Ruiz's personal motorcycle had been used at city events, and his classic Ford Mustang was used during a Christmas parade.
During the trial, three videos were obtained as evidence and shown to the jury by D'Elia, including footage from PAPD's security cameras that were positioned inside and outside the police garage.
One video was a half-hour long, and shows a city mechanic working on the classic Mustang.
Another video from a cellular phone, taken by 10-year city mechanic Miguel Garcia, was shown to the jury.
On August 30, Garcia testified that he was instructed to work on the personal motorcycle, noting that he took the cellular video for his own protection.
Between December 8, 2013, and July 29, 2014, Ruiz allegedly used public employees and public funds to pay for mechanical work on his personal motorcycle, a classic car he owned, and his friend's personal vehicle.
Ruiz's personal motorcycle, a 2003 Harley-Davidson Road King, was actually purchased from the police department back in 2004, but it continued to have PAPD markings on it, and was stored in the PAPD's garage.
In the unusual arrangement, the vehicle was registered to Ruiz, but was only used for official police business.  Witnesses testified that another officer had also been allowed to purchase a motorcycle from the department in 2004.
Ruiz was arrested in December 2014, and indicted 2 months later in February 2014.
When it finally came time for his day in court, the prosecution called a number of witnesses from inside the PAPD and the administration of Mayor Wilda Diaz.
The city's former Law Director Mark Blunda testified that he contacted the Middlesex County Prosecutor's Office (MCPO) after learning Ruiz was attempting to reimburse the City of Perth Amboy for motorcycle parts with a personal check.
At the heart of the case was the city's "motor unit," a group of officers trained to ride police motorcycles that are used for traffic control at special events such as parades, funerals, and the city's Independence Day fireworks display.
"The chief's motorcycle has a couple of different equipment… different from the stock motorcycles we have," testified Carmelo Melendez, a 23-year veteran of the department.
For example, Ruiz's bike had custom footboards with flames on them installed, along with other modifications.
Melendez said that all seven police motorcycles, including Ruiz's, were upgraded in April or May, in advance of the Police Unity Tour, an event that involves a lengthy ride to Washington, DC.
Among the charges were that Ruiz had special parts affixed to his motorcycle, the only privately-owned bike among the seven in the department's fleet.
D'Elia stated Ruiz did not initially attempt to pay for his upgraded motorcycle parts.
However, shortly after an Open Public Records Act (OPRA) request seeking records of the purchases was filed by former city councilman and PAPD officer Kenneth Balut, on July 9, 2014, a $768 personal check was subsequently written and submitted by Ruiz.
D'Elia noted that the former Police Chief's personal check was handed in on either July 10 or 11, but it was backdated one day before the OPRA request.
On September 15, NBToday asked Neary why Ruiz had backdated the $768 personal check. Neary said he could not answer the question.
In another unrelated incident, Ruiz was accused of requesting a subordinate have one of the city's towing companies transport one of his personal vehicles to the PAPD garage after it broke down during the city's Christmas parade.
The 1964 1/2 Ford Mustang, which was not affiliated with the city outside of the parade, was towed to the police garage after the breakdown, allegedly at Ruiz's request.
Perhaps the most damning testimony against Ruiz came from a lieutenant who had known the Chief for three decades.
Lt. Andy Montalvo, another member of the motor unit of the PAPD, said he contacted Bobby O'Buck, an auxiliary police Lt. who owned a towing company, to transport the vehicle to the city-owned garage.
But Montalvo said that, after the Chief's arrest and suspension, he had received several missed calls and text messages from Ruiz.
Montalvo testified that the one time he did talk to Ruiz on the phone, Ruiz attempted to persuade him to lie to investigators on his behalf.
According to Montalvo's recounting of the phone conversation, Ruiz insisted that he had actually wanted Montalvo to have his classic car towed to his mother's house, rather than the police garage, after it broke down in the Christmas parade.
Ruiz tried to persuade Montalvo that Montalvo had in fact had the Mustang towed to the police garage, not at Ruiz's request, but "out of the goodness of [his] heart," and in light of a snowstorm, he had the car taken to the police garage for safe-keeping.
Montalvo took stand Tuesday, September 13, where he was asked about his interactions with Detectives at the MCPO.
The prosecution showed a series of text messages photographed by investigators on Montalvo's cellphone, as well as his call log from January 21.
The log showed missed calls from Ruiz at 7:19, 7:30, and 7:49 am.  After the first call, Chief Ruiz apparently sent a message: "Pop call me."
Montalvo explained that "pop" was "a term [Ruiz] uses with everybody in the department."
Throughout the day, Ruiz texted Montalvo several more times, saying "I'm sorry I have an important question I'm hoping you can answer or direct me.  Please call anytime.  Thank you."
That message was sent at 9:28 p.m. on January 20, 2015, and repeated the following morning at 7:22 a.m.
However, by 8:32 a.m. that day, Ruiz sent a vague text message indicating he no longer sought Montalvo's assistance.
"Right conversation wrong person sorry to have bothered you.  God bless you!  Thanks again," read the final text.
But Montalvo testified that the one time he conversed with Ruiz on the phone, his former boss made statements that focused on
"He said 'Do you remember that day I told you to have it towed to my mother's house … and you decided out of the goodness of your heart to tow it to the [police garage]?"
Montalvo allegedly told Ruiz that wasn't how it went down, but Ruiz maintained his story.  Montalvo said he contacted the Middlesex County Sheriff's Department and eventually made arrangements to speak to an investigator working on his case.
"Yes, to protect myself, yes," Montalvo said, explaining his reasoning for alerting investigators to the conversations that led to the witness-tampering charge against Ruiz.
But ultimately Ruiz's defense prevailed with the jurors, who opted to exonerate the former Chief after just an hour of deliberation.
In his opening statement, Ruiz's attorney Brian Neary, described the indictment as a "petty case, where petty situations have been turned into serious crimes."
Neary tried to make the case that Lawrence Cattano, the current Deputy Chief of Police at Perth Amboy, may have been motivated by his desire to replace Chief Ruiz.  Mayor Diaz put Cattano in charge of the department on December 15, 2014, the same day she suspended Ruiz.
NJ.com reported on Cattano's testimony given on September 1, where Neary pressed him about the police department's rules and regulations about filming or photographing PAPD officers or employees.
"Reminding Cattano of the police department's rules and regulations prohibiting the filming or photographing of police officers or police department employees, Neary asked him why he didn't investigate the rumors or report them to the county prosecutor's office," wrote NJ.com's Spencer Kent.
Cattano ultimately said he feared "retribution from Chief Ruiz.
"Everything went through to the chief before it went anywhere else… I feared retaliation," said Cattano, according to Kent's report.
When she asked why he was afraid to go to the county prosecutor's office, Cattano said: "I still felt that information would get back to the chief, and that I would suffer retribution."