10/4/16
PERTH AMBOY – The connector road that the City Council has been discussing to bridge Amboy Avenue and Convery Boulevard was one of the discussions that took place.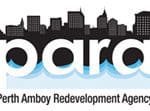 During the Perth Amboy Redevelopment Agency Executive  Director's Report, Councilman and PARA Member Joel Pabon questioned whether the contract with the County had expired in 2014 regarding the portion of Rte. 35. PARA Attorney Joseph Maraziti LLP said, "This is not a PARA project; it's under the City."
Mayor Diaz, who arrived at the meeting late said that the discussion about the connector road started with Helga Van Eckert (Former Executive Director of PARA) and Former B.A.'s Greg Fehrenbach and Jillian Barrack. "We have been going back and forth with the Board of Education along with the County about getting a piece of property that the Board of Education owns to complete the project. I sat with the Board of Education's Business Administrator about the property that they own and we need."
Annie Hindenlang spoke next. She stated, "PARA was first involved in the project because it was part of a property that was owned by a business (Morris Companies)."
Later in the Meeting a question was asked if Hindenlang is still employed by the City. (Executive Director Office of Economic and Community Development Perth Amboy Redevelopment Agency) It was reported that she resigned from her position from PARA and the City in early September. She was rehired by the City on September 6, 2016 and is currently a consultant with a private company. PARA is paying her $1 until the end of the year. She is acting as a consultant to the City. Diaz said, "Money has been set aside to acquire the property needed for the connector road. (Between Amboy Avenue and Rte. 440)."
Councilman Joel Pabon agreed and said, "We definitely need this road."
During the PARA Meeting, Resolution R:10:16:22 was added. This was in regards to the Riverwalk Victory Center LLC Project.
There was an earlier resolution voted on this matter which at a previous PARA Meeting. Riverwalk Victory Center is one of Developer Eddie Trujillo's projects.
The added Resolution was put on the Agenda because PARA Member Joel Pabon, who is running for the office of Mayor voted on this project. It was discovered that he may have had a conflict of interest in doing so because his ticket for Mayor and Council is currently renting a temporary  space from Trujillo. Pabon had to recuse himself from discussions.
At one of the Perth Amboy Council Meetings, PARA Member Lionel Giron read a letter that had been forwarded to PARA Members from PARA Attorney Joseph Maraziti regarding whether or not there was a violation of the Pay-to-Play ordinance.
Maraziti had to do research to see if there was an in-kind contribution of the rental of the space. "I questioned Mr. Trujillo on the F.M.V. (Fair Market Value) of the space that Pabon's ticket is renting for this year's election. Trujillo told me that it was vacant and also the space next to it and the  F.M.V. was $600-$850/Month. They are paying $750/Month. There is no Pay-to-Play issue."
Maraziti also responded to an earlier question asked by Resident Alan Silber. Silber wanted to know why a PARA Member read a letter that was sent from the PARA Attorney to the PARA Members at a City Council Meeting. This letter pertained to a possible conflict of interest when Pabon voted on a PARA Agenda Item. Maraziti stated, "I am not in the position to tell the City Council what to put on their Agenda."
At the 10/4/16 PARA Meeting, Maraziti read two letters: one dated September 22, 2016 and one dated October 1, 2016 related to Pay-to-Play issue.
Councilman Fernando Gonzalez did not think it was appropriate that the Mayor made improper comments at the PARA Meeting. "It was a cheap shot that she took. A PARA Member came to a Council Meeting and read a letter as if he was speaking for the PARA Board."
Earlier at the Meeting, the Mayor had stated that because of the possibility of conflict of interest, the Attorney had to do additional research and a re-vote had to be taken. She indicated that the individual should have been more forthcoming about a rental space from a developer who has an upcoming redevelopment project.
Alan Silber later spoke and said, "Trujillo gave a contribution to Diaz that indicated it was for 2016 election. It's improper to try to make a statement before they vote on it."
Maraziti was stunned at Silber's statement and said, "I have been practicing municipal law for 51 years and I have never heard that mentioned."
Silber answered back and said, "It was purely a political move to have a PARA Member read a letter (from the PARA Attorney at a Council Meeting). Maraziti responded back, "I resent that you said that I was involved in something political."
Acting Chair Alan Jacobs wanted to diffuse the situation by letting everyone know that PARA has always been non-political.
Resident Jeremy Baratta asked, "Who authorized the gentleman from PARA to read the letter at the Council Meeting? Was the letter read already public?"
Annie Hindenlang answered, "Yes."
Resident Stanley Sierakowski came up to speak about the said letter. Sierakowski told Marazita, "Your name was invoked at the Council Meeting. Did you compose this letter? No one is questioning your integrity?"
Samantha Diaz came up to speak and said, "The one PARA Commissioner was not forthcoming with the other PARA Members."
Developer Eddie Trujillo came up to speak next to clear up some of the statements that were made in reference to the property rented by Joel Pabon and his team. Trujillo began with, "I am friends with everyone here which includes the Mayor and Pabon. Pabon came to me about four months ago about renting that space (On Madison Avenue for his Campaign Headquarters). I had rented that space for $500 to another political group. I had to charge Pabon more because it was a corner unit. I didn't think I was breaking the Pay-to-Play Law. I gave you (Maraziti) leasing information for temporary renters from two years ago. I know it's the political season. I did not make a contribution to the Mayor in 2016. You can check the records."
Resident Reinaldo Aviles came up to speak, "PARA Member Giron should have stated when he was reading the letter at the Council Meeting if he was doing it on his own or representing PARA. I don't think he (Giron) invoked the PARA Attorney's name or whether Eddie Trujillo or Joel Pabon did anything wrong. In the letter that the PARA Attorney sent to the PARA Board, it was stated that there might be a conflict of interest when there was a vote on a PARA Agenda item. When did Joel Pabon know he was in conflict? Before or after the Attorney told him?"
Aviles continued, "When it comes to Robert's Rules, they are not always applied if a Board has another set of rules that they go by. There has to be control of the Meeting. If a PARA Member wants to give an explanation of an action he took, he should be allowed to answer."
After Aviles spoke, Attorney Maraziti said, "Robert's Rules of Order are optional and not required by municipal law." Maraziti then went on to read a Local Government Ethics Law. He was delighted to let people know that his father is the one that wrote that law, a fact that he didn't know until he looked it up. He went on to explain, "The relationship between Joel Pabon and Eddie Trujillo was just a lease. It's good that this discussion was held. Everything should be open and fully discussed. I know of at least 12 projects in the works that will bring jobs to the City. All the questions asked today were valid. My fees are paid by the developers as are the PARA Engineer's fees. My company bills PARA $100/hour when I'm at the PARA Meeting. The Riverwalk Escrow came from Eddie Trujillo and my fees are paid from the Developer's escrow account."
Lionel Giron finally was given the opportunity to speak, "My intention is that my integrity is not questioned. There was a possibility of a violation (Of the Pay-to-Play Law) between Eddie Trujillo and Joel Pabon. We have a lot of antiquated systems (This statement was in response to a resident stating that a lot of information on the City's Website is not up to date.) This is a volunteer position and no gain for me politically. I have loyalty only to my two daughters. In New Jersey, you have a right to address your accusers."
Joel Pabon addressed what was said about having a conflict of interest, "The space that I am renting from Trujillo, I'm paying for utilities plus rent and a $1 million insurance policy. When voting on PARA Agenda Items, there are  four votes before it gets to me. I don't think the letter should have been sent out when a person was recused."
PARA Member Geri Bolanowski said, "We need to review our by-laws."
Mayor Diaz spoke after Bolanowski. She was glad that everyone came out and thanked Mr. Trujillo for clarifying some of the comments made. She continued about how jobs and ratables will offset taxes and how every resident can benefit. She spoke about the e-port projects and how one developer bailed out. She cited as a positive the upcoming Ameristeel Project. "I always vote with my conscience and heart. This is a good housing project (Riverwalk) for the City of Perth Amboy. Our Business Administrator Adam Cruz tried to get the letter (read by PARA Member Giron about the conflict of interest) on the City Council Agenda, but the Council President said no. The Mayor then addressed Alan Silber and said to him, "I think you have a right to know why this letter wasn't put on the Agenda." Then the Mayor addressed PARA Member Jerome and said, "You have nothing to be worried about. Because of this Board is why we have a lot of projects going  on. Construction is going on in areas that have been blighted for over 20 years."
After the Mayor spoke, PARA Member Joel Rosa politely asked the audience, "If you have any questions, please allow us to answer them."