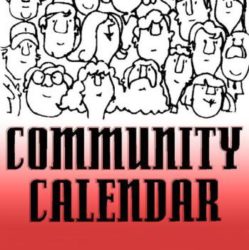 Community Dinners
PERTH AMBOY – Local churches, organizations and businesses have partnered to sponsor the Sunday Community Dinners for those in need of a warm meal and good company on the dates listed below from 4 p.m to 7 p.m. at the Alexander F. Jankowski Community Center at One Olive Street, Perth Amboy, NJ.
October 23, October 30, November 6, November 13.
Special Thanksgiving Dinner, hosted by Renovation House, on Thursday, November 24. Senior citizens: 11 a.m. – 1 p.m., General Public: 1 p.m. – 5 p.m.
For more information call 732-826-1690, extension 4307.
FAFSA Information Sessions
PERTH AMBOY – Attention Parents and Students!!! Have you completed the FAFSA? Don't wait! Get assistance today! Learn about the Free Application for Federal Student Aid (FASFA), a financial form that can be submitted annually by current and prospective college students (undergraduate and graduate) in the United States to determine their eligibility. Questions??? Contact the Office of Economic Community Development at: 732-293-1638. Sessions are at the Alexander F. Jankowski Community Center, 1 Olive St., Perth Amboy. Session #1: Wednesday, Oct. 19 at 6 p.m. Session #2: Wednesday, Dec. 14 at 6 p.m. FREE.
Bingo
PERTH AMBOY – Magyar (Hungarian) Reformed Church Hall, 347 Kirkland Place, Perth Amboy Will be starting a weekly $1000 Bingo on Mondays beginning September 26, 2016. Doors open at 6:00 p.m. Bingo starts at 7:30 p.m. Kitchen will be open for more info call 732-442-7799.
Flu & Pneumococcal Vaccines Available Friday, Oct. 21 in Perth Amboy
PERTH AMBOY  – The Middlesex County Office of Health Services will be offering the seasonal flu vaccine at the Alexander J. Jankowski Community Center, 1 Olive St., Perth Amboy on Friday, October 21, 2016 from 10 a.m. – 11 a.m.  Pneumococcal (pneumonia) vaccines will be offered to residents age 65 and over, residents 18-65 who have a chronic illness, and never received the vaccine.  Fees are as follows: Flu Vaccine: $15 cash per person; Pneumococcal Vaccine: $65 cash per person. Clients with a valid Medicare Card will be not be charged if the card is presented at time of vaccination.
PRAHD 30th Annual Roberto Clemente Gala
Friday, October 21, 2016
Renaissance Woodbridge Hotel
515 Route 1 South, Iselin, NJ
6:30pm – 11:30pm
A message from our Gala Co-Chairs: PRAHD is a tremendous asset to Perth Amboy. Its exceptional management works tirelessly to stretch every dollar donated to care for our community's most vulnerable. We are deeply honored to chair this year's PRAHD gala. Join us as we celebrate this year's honorees.
– Harry and Caroline Pozycki
Calendar Dinner Dance
PERTH AMBOY – The St. Ann's Society of Ukrainian Assumption Church will sponsor its annual Calendar Dinner Dance on Saturday, Oct. 22, 2016 in Assumption Catholic School Auditorium, Meredith & Jacques Sts. Enjoy a night of dining and dancing; appetizers and a lavish buffet by Palms Plaza and DJ music by Touch of Class. Doors open at 6 p.m., appetizers at 6:30 p.m. followed by a buffet dinner. As always, BYOB. Tickets are $40pp and can be purchased by calling the church office at 732-826-0767. Get your tickets soon!
Historical Cemetery Tour
SOUTH AMBOY – The South Amboy Historical Cemetery Tour will take place on Saturday, October 22, 2016 at 4:30 p.m. (tours leaving every 30 minutes – last tour 6:30 p.m.) at Christ Church Cemetery, South Pine Avenue, South Amboy. Come learn local history where every plot has a story . . . and the Dead tell tales. Donation $5 for admission. Rain Date: Sunday, October 23, 2016. Wear comfortable shoes and bring a flashlight! Event being held in conjunction with the City of South Amboy.
"Dominican Night" Dinner at Trinity
EAST BRUNSWICK – Trinity Presbyterian Church, 367 Cranbury Road, East Brunswick, welcomes all in the community to attend a "Dominican Night Dinner" on Saturday, October 22 from 5-7 p.m. Delicious home-cooked menu to include arroz con gandules, black beans, rice, pernil, tostones, picadillo, salad, flan and more!  Tickets are $12 for adults, $10 for seniors, and $6 for children ages 4-12.   Tickets may be purchased at the door.  Takeout will     also be available. Proceeds benefit Trinity's annual medical mission trip to the Dominican Republic.  For more information, please call Marcy at 732-257-1594.
Tricky Tray
HOPELAWN – Good Shepherd Parish at Most Holy Rosary Church, 625 Florida Grove Rd. in the Hopelawn section of Woodbridge, NJ will be hosting a Tricky Tray Auction in Msgr. Gambino Hall on October 23, 2016.  Admission is $15 which includes 25 Level 1 tickets, coffee and dessert.  Adults only.  Hall is handicapped accessible.  Doors open at 12noon and drawing will begin at2pm.  There are 4 levels of prizes plus grand prizes including Broadway Show tickets, Caribbean vacation accommodation and Disney Hopper passes. Advanced ticket sale special available before 10/10/16.  Currently taking reservations for tables of 6 or more.  For more information and tickets, please contact Marie at 732-442-6916 or the Parish Office at 732-826-4859 or by email at gstrickytray@gmail.com.
Vendor Show
SOUTH AMBOY – Ladies Ancient order of Hibernians, 271 Second St., 2nd Floor South Amboy on Sunday, October 23, 2016 from 11:00 a.m. to 4:00 p.m. Great even to begin your Christmas shopping!!!!
Vendors*** include: Wild Tree, Thirty One, Tupperware, Premiere Jewelry, Jamberry Nails, Pampered Chef, Scentsy, Jewelry in Candles, Younique, Heaven Scent Candles, My Barefoot Sandals and many more……..
Grab your friends & family and join the ladies for an afternoon of shopping and mingling. For more information, contact Jo-Anne @732-586-0074/email applesanni@aol.com
Flu & Pneumococcal Vaccines Available Monday, Oct. 24 in South Amboy
SOUTH AMBOY  – The Middlesex County Office of Health Services will be offering the seasonal flu vaccine at the South Amboy Senior/Recreation Center, 108 S. Stevens Avenue on Monday, October 24th 2016 from 1 p.m.-2 p.m.    Pneumococcal (pneumonia) vaccines will be offered to residents age 65 and over, residents 18-65 who have a chronic illness, and never received the vaccine. Fees are as follows: Flu Vaccine: $15 cash per person; Pneumococcal Vaccine: $65 cash per person. Clients with a valid Medicare Card will be not be charged if the card is presented at time of vaccination.
'Creepy Halloween Party' at Dowdell Library
Press Release 10/4/16
SOUTH AMBOY – Visit the Dowdell Library of South Amboy this October and take part in Creepy Halloween Party and Toddler Playdates. Prepare to be creeped out at our Creepy Halloween Party Monday, October 24, 3:30-5:30 pm. Children of ages can participate in our costume contest, and try their luck at the touch station where they will have to figure out what creepy item is in each box! Prizes will be given out for the best costume, and for the person who guesses all three creepy items! Refreshments will be served!
Looking for a place for youand your child to socialize? Check out our two offerings: Parent & Toddler Playdate, Wednesdays at 1:30 p.m., and Kindle Tales, Mondays & Wednesdays at 4 p.m. The Dowdell Library's hours are Monday, Tuesday, Thursday from 10 am to 8 pm, Wednesday and Friday from 10 a.m. to 5 p.m and Saturdays from 12-4 p.m. For more information on the Library, please visit www.dowdell.org, or contact the Library at 732-721-6060 or comments@dowdell.org.
Ghosts: What They Are and How to Investigate Them
WOODBRIDGE – With the arrival of ghosts, goblins and witches for Halloween, join the Woodbridge Historical Association for its monthly meeting to hear about the phenomena of ghosts on Monday, October 24, at the Woodbridge Main Library. Gordon Thomas Ward, a nationally recognized author and paranormal investigator with Haunted New Jersey, will discuss his years of experience with ghostly phenomena especially in historic locations. Mr. Ward is the author of several books including Ghosts of Central New Jersey: Historic Haunts of the Somerset Hills and Tracing Infinity: Bridging the Gap Between Heaven and Earth.
The meeting begins at 7 p.m. in the downstairs meeting room of the Main Library on Amboy Avenue.  Light refreshments will follow the program. For further information, contact brendavelasco@twp.woodbridge. nj.us.
Farmers' Market
Raritan Bay Area YMCA Farmers' Market is  held in the YMCA's parking lot at 357 New Brunswick Avenue, Perth Amboy, NJ, every Tuesday, 9 a.m. to 1 p.m. Fruits vegetables, plants and much more… Remaining Date: October 25
Accelerated Childbirth Education Class
PERTH AMBOY – Raritan Bay Medical Center, a member of the Hackensack Meridian Health family, is holding an Accelerated Childbirth Education class, Wednesday, October 26, 6:00 p.m. to 9:30 p.m.  The class is designed to help expectant parents better understand the childbearing process and is intended for those with limited time. A registered nurse with special training in labor, delivery and infant care facilitates the class.  It will be held at the Raritan Bay Area YMCA, 357 New Brunswick Ave., Lower Level, Perth Amboy, NJ.  The fee for the class is $75 per couple.  Registration required, call 1-800-DOCTORS (1-800-362-8677) and reference zip code 08861.
A.C. Bus Trip – St. John Paul II Seniors
PERTH AMBOY – There is a trip to Resorts Casino, Atlantic City every fourth Wednesday of the month. The next trip is October 26, 2016. Cost $30 pp.; $25 back in slot play. Bus  will depart from behind St. Stephens Church parking lot on Mechanic Street at 9:45 a.m. Call Bobbi at 732-636-2867 to reserve a seat and for more information.
Ghosts of the Proprietary House
PERTH AMBOY – Ghosts of the Proprietary House: A Haunted History Tour, Friday & Saturday, Oct. 28 and 29. Tours at 7:30 p.m. and 9 p.m.
Apparition's from the Proprietary House's past will take you on a frightening journey through centuries of history. On the tour you will meet the scary specters of Governor & Mrs. Franklin and celebrity of the past, William Dunlap, the frightful ghost of a Revolutionary War Soldier, the eerie spirit of old Matt Bruen & other ghoulish former residents of our creepy mansion. Our tour includes: the colonial brick wine cellar that legend says was used as a dungeon during the Revolution; the haunted staircase that some say was the scene of a gory murder; and the dining room corner where the eccentric spirit of a former occupant may still reside.
Entry on a first come, first served basis. Admission: $10pp. For more info contact: 732-826-5527 or e-mail info@theproprietaryhouse.org  Address: 149, Kearny Ave., Perth Amboy.  All funds raised will benefit the ongoing restoration and operation of the Proprietary House Museum.
Halloween Animal Shelter Photos & Parade
PERTH AMBOY – Saturday, Oct. 29 from 2 p.m. to 5 p.m., Brighton Avenue Community Center, 56 Brighton Ave., Perth Amboy.
Children's Halloween Costume Contest & Trunk or Treat
PERTH AMBOY – Saturday, Oct. 29 from 2 p.m. to 5 p.m. at the Brighton Avenue Community Center, 56 Brighton Ave., Perth Amboy
Annual Halloween Parade
SOUTH AMBOY – Sunday, Oct. 30.  Line up begins at 12:00 Noon at Progressive Firehouse on Bordentown Avenue. 1:00 p.m. Step Off time. Tricks and Treats for all Ghouls, Goblins and Characters! Brought to you by the City of South Amboy Recreation Department.
JFS and Shopite Offer Free Workshop on Fast, Easy Cooking on a Budget
MILLTOWN – The Women's Center at Jewish Family Services (JFS) of Middlesex County is presenting a free workshop on fast, easy (yummy!) cooking on a budget on Tuesday, November 1, 2016, from 10:30 am to 12:30 pm. Join us as ShopRite of Spotswood's Registered Dietitian Maryrose Agel demonstrates how to prepare simple, quick, tasty, and budget-friendly meals that are good for you. Free samples and free gifts to all attendees. Preregister by calling 732-777-1940 or emailing womenscenter@jfsmiddlesex.org. Jewish Family Services of Middlesex County is located at 32 Ford Avenue, 2nd Floor, Milltown, NJ.
A.C. Bus Trip – San Salvador Seniors
PERTH AMBOY – The San Salvador Seniors are sponsoring a bus trip to Caesar's Casino in AC on Thursday, Nov. 3 2016. Bus leaves 12 noon from the Perth Amboy Knights of Columbus, High Street, Perth Amboy. Cost 30 pp. Receive $30 back in slot dollars. For more info call Joe at 732-826-0819.
Lung Cancer Awareness Flag Raising
PERTH AMBOY – The United Messengers of Peace is holding their Second Annual Lung Cancer Awareness Flag Raising on Saturday, November 5 at Perth Amboy City Hall Circle at 11 a.m. Refreshments will follow the flag raising at 12 noon at St. Peter's Episcopal Church, 183 Rector St., Perth Amboy. For more info call 732-395-7371 or email: unitedmessengers08861@gmail.com
A Special Presentation for Middlesex County Senior Residents
SOUTH AMBOY – Please join us on Thursday, Nov. 10 at 12 noon as Middlesex County Freeholder Director Ronald G. Rios discusses the many programs and services offered through the County's Aging and Disabled Services Office, and how the County and the South Amboy Senior Center work collaboratively to serve our residents. Topics to be discussed include the wide array of programs available for active seniors and those who need varying levels of care, Veterans Services and where to get additional information on available services. The Freeholder Director will be joined by staff members, who will be on hand for a question-and-answer period. South Amboy Senior Center, 108 South Stevens Ave., South Amboy. Lunch Will Be Served.  Space is Limited. Reservations Accepted on a "First-Come" Basis.  Please Contact 732-525-5960 or email to Events@Southamboynj.Gov to Reserve your seat!
Cub Scout STEM Adventure
PERTH AMBOY – Open to all boys* in first grade through fifth grade. Sisters may attend the program with brother if in grades 1-5. The meeting is Friday, Nov. 11 starting at 9 a.m. at the Muncipal Complex, 365 New Brunswick Ave., Perth Amboy. The program goes from 9 a.m. to 3:45 pm; $10 per student, BASF's Happy Hands experiment program, Trip to Liberty Science Center. Bus transportation provided to and from Liberty Science Center. Adult supervision provided. Registration Deadline Friday, Nov. 4. Register by contacting Art Lobdell at Art.lobdell@scouting.org or 973-769-2340. http://ppbsa.doubleknot.com/event/2014956 *This program is organized by the Boy Scouts of America and all participants will be asked to register for insurance purposes.
Edison AARP Ch. 3446
EDISON – Edison AARP Chapter 3446 – On November 15 the chapter will be going to Hunterdon Hills Playhouse for their "Holiday Show".  Call Mary Ann for tickets at 732-287-3659. Knitting and Crochetting Club – meets 3rd Friday of the month at 10 am, Stelton Community Center.  Call Kay at 732-548-1976 for additional information. Canned food and miscellaneous items for veterans, hospitals and nursing homes, metal can tabs, as well as eyeglasses for the Lions Club will be collected at the meeting.  For additional information on the chapter, visit our website atwww.edisonaarp.org.
Have a Heart for Heather Benefit Dinner
SPOSTSWOOD – There will be a Benefit Dinner for Heather, a 34 year old who resides in Sayreville in need of a kidney transplant due to anti-rejection medications which she has been on since her heart transplant in 2004. The dinner will be on Saturday, November 19 from 7 p.m. to 11 p.m. at the Knights of Columbus, 30 Crescent Ave., Spotswood, NJ 0884.  We are asking for you to please attend our dinner to help off-set some of the extreme financial burden she is facing. Donations are also accepted from those who want to help but are unable to attend. Checks should be made payable to "Have a Heart for Heather Foundation" and mailed to Beth Iorillo, 107 Overlook Drive, Clinton, NJ 08809. Tickets are $25 pp, Cash Bar, DJ, Door Prizes 50/50. You can purchase tickets at the Knights of Columbus or contact Beth Iorillo at 732-754-2187 or email bethiorillo@comcast.net.  Thank you for your generosity and help. It's people like you that make the world a place worth living in.
Spies in the Revolutionary War
WOODBRIDGE – On Monday, November 28, you are invited to attend the monthly meeting of the Historical Association of Woodbridge Township at the Main Library. November's program will feature Damien M. Cregeau, historian and consultant, discussing Spies in the Revolutionary War. The noted speaker is a member of the Connecticut Order of the Founders and Patriots of America, Vice President of the Sons of the American Revolution and member of the Wethersfield Connecticut Historic District Commission.
The meeting begins at 7 p.m. in the Downstairs Meeting Room of the Woodbridge Main Library located on Amboy Avenue. Light refreshments will follow.
For further information, contact brenda.velasco@twp.woodbridge.nj.us
Trip to Sands Casino – Holy Rosary Seniors
HOPELAWN – Holy Rosary Seniors Bus Trip to Sands Casino – Tony Orlando Holiday Show – Thursday, December 1, 2016. Cost: $60 – Includes $20 Back In Play, Bus And Tip + The show at 2 p.m. Bus leaves church parking lot (625 Florida Grove Road, Hopelawn) at 10 a.m. and arrives back approx. 7 p.m. Anyquestions, etc. please contact Ronnie Dematteo at 732-442-5252.
Exploring Law Enforcement
NEW JERSEY – Get your hands on the challenging field of Law Enforcement. Law Enforcement Exploring offers young men and women ages 15-20 the chance to experience law enforcement career opportunities. For information about scouting contact Will C. Adams Office# – 973-765-9322 ext. 234; Cell# – 732-540-5936 or email: will.adams@scouting.org Join Now!
Sayreville/South Amboy Police Auxiliary Members Wanted
SOUTH AMBOY/SAYREVILLE – Attention South Amboy / Sayreville Residents:  The Sayreville Police Auxiliary is seeking new members to join its volunteer force. If you are interested in a future in law enforcement and have a desire to serve your community, this is a great opportunity! Interested applicants must be 18 years of age or older, be able to pass a criminal background check and possess a valid New Jersey driver's license. Interested applicants can download an application from: www.sayrevillepoliceaux.org
DVD/Media Drive
SOUTH AMBOY – The Sadie Pope Dowdell Library is having a DVD/Media Drive. Please place your unwanted DVDs, Blu-Ray, CDs, and video games in good condition, into the collection boxes at the Dowdell Library, or Madura Pharmacy Your contributions will be donated to the Dowdell Library to help enhance its current collection. Larger collections call Grace at 732-721-6592 for pick-up Thank you for your support! This on-Going Collection Drive is sponsored by the Dowdell Library Foundation, Inc.
Stories From Perth Amboy
PERTH AMBOY – Stories From Perth Amboy by Katherine Massopust is available at the Barge Restaurant, 201 Front St., Perth Amboy or in Fertig's Uniform Store, 195 New Brunswick Ave., Perth Amboy For more info call Katherine at 732-261-2610 or call the Barge at 732-442-3000 –  or Fertig's at 732-442-1079 –  A Great Gift! Get it now along with Then & Now: Perth Amboy!
Minecraft & Agar.io
SOUTH AMBOY – Minecraft & Agar.io 10:30 a.m.-7:30 p.m. at the Dowdell Library, 100 Harold G. Hoffman Plaza, South Amboy, Refreshments! For more info call 732-721-6060.
$100 Groceries for $40 or Less
PERTH AMBOY – The Jolin Food program is designed to provide families with nationally branded food products at wholesale prices. On behalf of the Cathedral's Community Development Corporation, the Jewish Renaissance Foundation's AmeriCorps is helping to promote the Jolin Food Box. Order by the 2nd Tuesday of the month online or by phone and pick up by the 3rd Saturday of the month. Go to  https://jolinfoodbox.com to place your order online or call 732 826 8207 and ask for Juana Kearney.
Book Drop/Book Sale
PERTH AMBOY – The Friends of the Perth Amboy Free Public Library have established a use for the books you have read and would like to recycle!!!  Drop off your books . . . pick up a book or two ($.50 for paperbacks/$1 for hard cover) …or select a "bag of books" for a price of only $5.  Please no text books or reference books.  Visit us at the Brighton Ave. Community Center located at the corner of Brighton Ave. and Sadowski Pkwy. in Perth Amboy.  The schedule for the next three months is as follows:  Saturdays, July 23rd, August 13th (CLOSED!) August 27th, September 10th, September 24th, October 8th, October 22nd, November 12th, December 10th. We will be there from 1:00 p.m.- 3:00 p.m.  (weather permitting). For more info, e-mail us at friendsofperthamboylibrary@gmail.com
Ask the Rabbi
EDISON – "Ask the Rabbi" with Rabbi Saks from Congregation Beth Mordecai of Perth Amboy, in the Menlo Park Mall food court, every Wednesday from 12:00 Noon – 1:00 p.m. All questions will be answered. Everyone is invited to ask. (NO session on Wednesday, October 12.)
Have You Volunteered Lately?
PERTH AMBOY – The first and biggest benefit AmeriCorps VISTA members get is the satisfaction of incorporating service into their lives and making a difference in their community and country. The intangible benefits alone, such as pride, satisfaction and accomplishment are worthwhile reasons to serve.  There are other benefits as well including awards, job and education certifications, professional development, and more. For more info call the Jewish Renaissance Medical Center, 275 Hobart Street, Perth Amboy.
Food Stamps Assistance
PERTH AMBOY – Every Wednesday there will be a Food Stamps Assistance Program 10 a.m.- 5 p.m.:  JRF's Family Success Center families to come in and meet with a representative from the Community Food Bank of NJ to assist with food stamps application and eligibility guidelines. For additional information please call 732-638-5063 or visit our office located at: 149 Kearny Ave. Perth Amboy (Rear of Proprietary House).
HIV Support
PERTH AMBOY — Raritan Bay Medical Center is sponsoring an HIV support group meeting on Monday's at 6 p.m. Anyone diagnosed with or caring for someone infected with HIV is welcome to attend.    Meetings  are  held  at  the hospital's  Perth  Amboy Division, New Brunswick Avenue. To register or for more information, call (732) 324-5022.
Volunteer Firefighters Needed
PERTH AMBOY – The Perth Amboy Fire Department: Volunteer Division needs members. Accepting men and women ages 18 years or older.  Volunteers must be a Perth Amboy resident.  For more information please contact 732-442-3430 or 732-324-3505.
Do You or Someone You Know Have Old Photographs or Documents?
The Kearny Cottage Historical Society is looking for old photos and documents of Perth Amboy, South Amboy, Woodbridge, Fords, etc. (local area) for an archiving project. Your photos and documents will be scanned into digital format and returned to you. For more info please call 732-293-1090
Tea Room Open
PERTH AMBOY – The Proprietary House is now open every Wednesday from 1:00 p.m. to 4:00 p.m. for tea and tours.  The tea room has reopened, serving their usual delicious homemade cakes and assorted teas.  Hostesses Dot, Helen and Joanne are back to greet you.  A $7.00 donation includes both the tea and a tour of the mansion.  Although the house is still in the process of being restored, some rooms have been newly decorated, and we have acquired several pieces of antique furniture, including a 1700's desk and game table. The gift shop is also opened. A visit to the tea room is the perfect way to spend a pleasant afternoon. Groups are welcome, although reservations are required for groups over six people.  The Proprietary House is located at 149 Kearny Ave., Perth Amboy, NJ. Tel: 732-826-5527. Email: Info@proprietaryhouse.org.
Connections Program Seeks Volunteers
MIDDLESEX COUNTY – The Connections Program of Catholic Charities, Diocese of Metuchen, a voluntary child to adult match program is seeking adult volunteers to provide a positive friend relationship to children and youth that has suffered a loss or has special needs.  These children reside in Middlesex County and Franklin Township and are in desperate need of a positive role model.  Adult Volunteers are being sought to make a difference in the lives of children and youth through one-to-one activities.   Any individual 18 years old or older, of any ethnic, religious or economic background, who is interested in making a positive impact on a child's life is eligible to become an adult volunteer mentor.   All adult volunteers will be screened, receive training, staff support and other services as needed.   If you are interested in learning more about the Connections Mentoring Program, please contact Jeanette Cullen at (732) 738-1323.
Notice: Community Announcements or "Shorts"
The Amboy Guardian is committed to serving the community. However, due to the rising cost of print publication, we are forced to now charge a small fee for community announcements in our print version. We will provide one complimentary short paragraph or "short" per event. After your event "short" is published for one week, there will be a $5.00 fee per week charge for each additional "short" published pertaining  to that particular event. For those who pay for a display ad, there will be no fee for additional shorts pertaining to the event in the paid display ad. To our regular loyal advertisers who hold community events, your "short" announcements will remain complimentary. Effective 1/1/16. Thank you.
Carolyn Maxwell, Owner/Editor/Publisher
Katherine Massopust, Asst. Editor/Writer/Layout
The Amboy Guardian.