Drain the Swamp!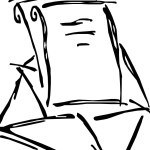 Drain the swamp! From the White House down thru Trenton, New Brunswick and all counties in New Jersey. The corruption is so widespread that voting only a few "Public Servants" out of office won't sanitize the smell of these long-time crooks and liars, who are overpaid. Do nothing and get all kinds of perks and bonuses.
My tax dollars won't stretch much further to support these phony plutocrats.
Vote them all out along with the biggest crook and liar, Hillary Clinton, who takes bribes and big money to foster her counterfeit foundation. She will do anything to get back into the White House. Drain the swamp! Hillary first!
Mary Vargo
The Gasoline Tax Dedication
There is a proposal to dedicate the new tripled gasoline tax solely to road and highway construction and maintenance. But this implies the gasoline tax alone must be used for roads and highways, while everyone benefits from transportation. The other problem is the presence of a cash surplus will mean looking for new ways to spend it, else it shows the tax is too high.
One example of excess spending is the Route 35 high bridge over the Raritan River. It must have cost much more than a ground level bridge. Drivers must use more gasoline going up the bridge then use their brakes going down, an added expense. It also presents an impediment to pedestrians and unpowered bicycles. The bankruptcies of the many businesses along the river during the past forty years reduced the river traffic that required the frequent opening of a swing bridge.
The tripled gasoline tax (from 14 to 37 cents) raises costs for all transportation, so prices will increase for groceries and clothing even though they are now untaxed. People will pay more for the gasoline tax and have less money for other purchases, and this affects other businesses.
Should gambling be allowed in the northern counties? Limiting it to Atlantic City did not benefit the people there; it only created businesses that went bankrupt. Gambling is not a productive and beneficial business. Money spent on gambling reduces spending for other businesses, especially during this "Great Recession".
Ronald A. Sobieraj
Why I Am Supporting Joel Pabon for Mayor
I first ran and was elected with Joel Pabon in 2000 for the Board of Education. I am now coming to the end of my term and have had the honor of serving with the most energetic, mature statesmen on this city council. I am grateful that Joel has stepped up to the plate to run for Mayor.
The Council has worked through some very harrowing times in the last few years. We recently received the completion of an investigation which disclosed that the appointment of the mayor's interim business administrator to assistant business administrator, under the advice of her former law director, violated state statute. Under the advice of legal counsel, the city council is moving to recoup those funds illegally paid.  The resolution for the investigation and the resolution to recoup those funds were voted on UNANIMOUSLY by the City Council. For the year and a half I've been council president, I've had to work with three different business administrators, three law directors, two public works directors, two code enforcement directors and several personnel changes.
Joel Pabon is one of the hardest working public servants I know. We have not always agreed on process or opinion, but have always reasonably discussed our views without having to raising our voices and the end goal was always the same. We agree that Perth Amboy deserves better.  I have had the opportunity to see Joel in action. He understands the urgency of NOW.  When people come to the city council from sheer frustration, they have already waited too long to be heard.  I've also been very moved by the number of stories people have come forward to tell me of how Joel Pabon has helped them; from housing individuals who have come to Perth Amboy until they get on their feet, to hiring a group of youths for his ball team, so they could be in the stadium to watch the game.
Joel is around town all the time, not just during election season.  He sees what has been accomplished and what needs to be done. He is a humble, hard working, humanitarian with common sense and a great love for this city.
Hopefully Perth Amboy has learned its lessons and has suffered enough.  It's time for a change in leadership. I urge everyone to support Joel Pabon for Mayor, Ken Puccio and Angel Ramirez for council. Collectively these gentlemen have more community service hours than all the other candidates combined. We need leaders who will work for ALL OF US.
Lisa Nanton, President, Perth Amboy City Council