Local 9 Mission Statement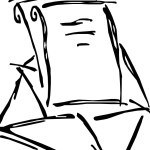 Welcome to the New Jersey Retired Police and Firefighters Association, Local 9 of Middlesex and Monmouth Counties.  The NJRPFA was established in 1987 to promote and develop a friendly spirit among its members, both retired and associate members. Its main mission is to promote and encourage legislative action at the Federal, State and Municipal levels of government in protecting and improving the PENSION, HEALTH BENEFITS and GENERAL WELFARE of police and firefighter retirees as well as their survivors and/or other beneficiaries. There are over 3,000 members of the association in various county Locals in NJ, as well as Local 22 in the State of Florida. These members are retirees from State, County and Local Firefighters, Police, Sheriff, Prosecutors, and Attorney General's Office to name a few. These members reside in NJ, NY, PA, FL, VA, SC and many other states.
Local 9 has supported numerous organizations, individuals and members in times of need, with personal support and financial donations. We also support members by co-hosting various activities throughout the year.
Our Associate Members are from various occupations that support the association's mission and members. These members are Attorneys, Mortgage Brokers, Real Estate Brokers, State Assemblymen, Senators and Businessmen that support the retired Firefighters and Police in NJ.
We welcome all who have retired Honorably from these jobs, as well as those who support us as associate members. You may contact any member for an application, write to the above address or contact Mike Burns at mcbkc@aol.com or at 732-721-7474. Thank You
Mike Burns
President Local 9