Give Credit Where Credit is Due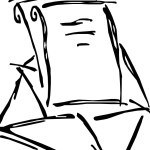 "During the Mayoral Debate that was held a Temple Beth Mordecai, I was astounded when Mayor Diaz took credit for the restoration of the historic Perth Amboy Ferry Slip at the foot of Smith Street.
In 1977 the Waterfront Association to Effect Restoration (W.A.T.E.R.) was formed for the express of saving the dilapidated ferry slip from being razed. We were successful in our efforts, and the ferry slip was placed on the State and National Register of Historic Places.
Our members worked tirelessly to stabilize the structure, and we received an annual Community Development Block Grant from the City as well as construction assistance from the U.S. Navy Seabees who trained at the adjacent Armory.
Mayor Joseph Vas secured a Federal Transportation Grant through the late Senator Frank Lautenberg, and the slip was completely restored and dedicated in 1998.
Mayor Diaz had not even entered politics at the time and was not involved in this 20-year project. I understand that Mayor Diaz is desirous of establishing a museum in the ferry slip. It is an ideal location for a maritime museum, and a Tourism office; however, it is never open on a regular basis, and it appears to be defunct. I would like to hear the Mayor's vision for this wonderful building in the future.
Very truly yours,
Barbara J. Rokicki-Booz,
President W.A.T.E.R.
1977-1998
P.S. You can't re-write history!
Voter Fraud
Look at this notice. Some of those cities want to protect those Illegals from being deported and we ask why? Well I asked an insider what's the real reason for this and he told me the Democratic Country Club needs them for voter fraud. In fact, this was the plan by the Democratic Party on Election Day. Yes, it sounds crazy but they had to do what was needed to win. Voter fraud is nothing new. It goes back a long time ago and all kinds of tricks were used from giving money to voting twice. Here's something very odd.  You remember those old green voting machines? If you needed some more votes, all you have to do is open the back door and use a screwdriver to turn the object inside. Now computer program voting machines are being used and I don't trust them. Those mail-in votes are also a concern. Who controls them? Someone told me that voting is just an illusion of your freedom to make you happy when we know they have already planned our future and they have the power to be control the President. How do we change the voting system and avoid voter fraud? Good question. Go back to paper ballots or use your fingerprints when you vote. America tells other countries how to vote and here at home we still can't trust our own system.
Orlando "Wildman" Perez