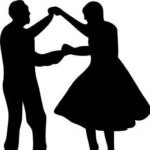 In the past few editorials, we have been concentrating on the political scene and the controversy surrounding it. For the holiday season, we decided to lighten it up a bit and talk about some acts of kindness. Before doing so, we want to remember those who lost their lives at the recent warehouse fire in California and other recent tragedies. Our heartfelt sympathy goes to those families and the survivors. There is also a story in memory of the 75th Anniversary of Pearl Harbor by Navy Officers.
Whenever I log into America Online, there are always featured stories. I find myself always clicking in the stories that have to do with human kindness: 2-legged or 4-legged kind. The ones that bring tears of joy to my eyes are when it shows military personnel returning home from war and being greeted by their families. It's especially touching to see military personnel holding their newborn babies for the first time. I also love seeing how their pets greet their owners when they walk into their front doors after being away being away for so long. Those pets' reactions are very human like. Trust me, just like potato chips, you can't eat just one. When I click onto one of those videos, I'm not satisfied with watching just one.
Here's couple more feel good videos on YouTube: I was watching a 29 year old young man doing the salsa with his 92 year old grandmother. This woman has so much energy that she would put some 20 year old dancers to shame. Just Google "92 year old woman salsa dancing with 29 year old grandson" if you don't believe me. It didn't' stop there. As I continued to watch more videos, all related to people over the age of 70 that did dances that were all fast paced – not only old school, but the latest dances going on. There was even a video of a woman 60 years old that spun on her head.
There's a song called: "It Don't Mean a Thing if it ain't Got That Swing." Apparently some people are born with the swing and will never lose it.
None of this was trick photography. It goes to show you that age is just a number. There is an old saying that youth is wasted on the young, so I especially encourage the youth to check out these videos.
There was a bittersweet video that I saw of an elderly woman who was hospitalized. When she was in her twenties, she was a backup dancer for many well-known entertainers. There was a young man who was able to obtain footage of this woman dancing when she was young. He brought that video to the hospital to show her. The look of joy as she was watching herself dance in her youth was priceless. As she was lying in her hospital bed, she was snapping her fingers and moving her hands to the rhythm of the music and smiling as she watched herself on the screen. She said she felt like getting up and dancing. A few years later, it was noted that the woman passed away, but it was heartwarming to see that this young man was able to give her so much joy as she lay in her hospital bed.
I'm sure that there are favorite YouTube videos that our readers also enjoy. Maybe you can give us a couple of suggestions on positive stories to watch. Right now, I think we can all use it. C.M.