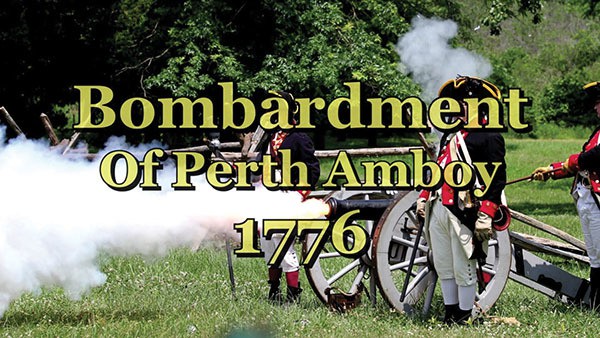 Press Release
PERTH AMBOY – During the Summer and Fall of 1776, Perth Amboy was occupied by American patriot forces, while Staten Island was held by British troops.   Warfare ensued.   Through the use of historic images, archival records & military reenactors, this long forgotten saga is brought to light in the documentary entitled "The Bombardment of Perth Amboy 1776".    This documentary has now been released on DVD.
"After the premier of this film via our local Comcast channel, we received an overwhelming number of requests for DVD copies.   So, we simply decided to have our work mass produced," explains producer & local businessman John Dyke.   "All this coincided with the 75th anniversary of our family business, Dyke Insurance, and as a result our company put it out as a 'thank you' to our community."
John Dyke along with his wife Christina, have produced many other documentaries such as:
"The KKK Riots of 1923",
"Perth Amboy Terracotta",
"Dr. Solomon Andrews",
"George Inness: Peace & Plenty in Perth Amboy", and
"John Watson 1685-1768".
Most of their earlier films are now out of circulation, although some are still aired on the local Perth Amboy station, Comcast 34.
The "Bombardment of Perth Amboy 1776" DVD has been mass produced and is free to the general public.   It is available at the Perth Amboy Public Library, the Proprietary House, and the Perth Amboy City Hall Clerk's Office.