Seeking Items to Help the Homeless During the Winter Months
NEW BRUNSWICK – The Point-in-Time Homeless Count & Project Homeless Connect is seeking items to help the homeless during the winter months. The most needed items include:  Gently used coats, new warm hats/scarves, new gloves/mittens, blankets, new warm socks, hygiene kits.
For more information about Project Homeless Connect or to arrange for delivery of donated items, please contact Harriet Slonim at 732-745-4041or harriet.slonim@co.middlesex.nj.us.
South Amboy Holiday Events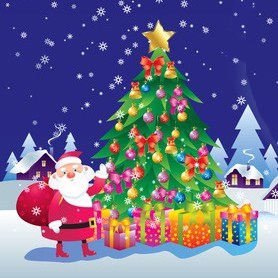 Enter the "Holiday Home Decorating Contest" and win $100 prize and a photo collage of your home dressed for the holidays. Call the Recreation Office at 732-525-5965 for additional information. All homes must be completely decorated by December 11, 2016.
Have a Holly, Jolly Holiday riding in our trolley on a tour of South Amboy Featuring Historical Sites as well as the Contest Winner and the Runners Up in the "Holiday House Decorating Contest." Tours will be given on Friday, December 16, 2016 starting at 5:30 p.m.  Call the Recreation Office at 732-525-5965 or email events@southamboynj.gov to reserve your seat starting on November 18th. Seating is limited. First come, first served. Opened to South Amboy Residents only.
"Sock the Homeless" ON #GIVINGTUESDAY
PERTH AMBOY – As this is the season for giving, give back to your community through the Y on #GivingTuesday, a global day dedicated to giving. On Tuesday, November 29, 2016, people all over the world will come together for one common purpose: TO CELEBRATE GENEROSITY AND GIVING.
Join the RARITAN BAY AREA YMCA on #GivingTuesday by donating SOCKS! Socks are the number one most requested item in homeless shelters, so let's give the gift of warm and toasty feet to those experiencing homelessness and poverty. Last year, we collected over 1,000 pairs of socks – and with your help we can do it again. Take your first step in making a difference and building a BETTER US!
Starting November 29 through December 23, bring NEW socks to the Y, let's show those who are less fortunate how a little warmth may spread so much joy this season.
For more information or to join us in this season of giving please contact Yarelis Figueroa, 732.442.3632 or yfigueroa@rbaymca.org.

26th Annual Holiday Model Train Exhibit
WOODBRIDGE – The Barron Arts Center Presents The 26th Annual Holiday Model Train Exhibit On View Nov 26 – Dec 30, 2016 (CLOSED DEC 25 & DEC 26).  Exhibit Hours Mon – Fri 11 a.m.-4 p.m. Sat & Sun 2-4 p.m. In the tradition of family exhibitions for the Holiday Season, the Barron Arts Center in Woodbridge, New Jersey will once again host an exhibition of model trains curated by Colonia resident Michael Gelesky. The exhibition will be free to the public but donations are always greatly appreciated. This event is sponsored by Access Self Storage of Woodbridge located at 135 Amboy Avenue, Woodbridge, J.J. Elek Realty Co. located at 117 Main Street. Middlesex Water Company located at 1500 Ronson Road, Iselin & Wegmans Food Market located at 15 Woodbridge Center Drive, Woodbridge. This year's show is also sponsored by The Mom's Club of Edison.
Cookie Walk
PERTH AMBOY – St. John The Baptist Orthodox Church, Perth Amboy is having a Cookie Walk on Saturday, December 17 at 9:30 a.m. to 12:30 p.m. The address is 404 Division Street, Perth Amboy. All Gourmet items Homemade and Handmade. Hope to see you at the Cookie Walk!
Breakfast with Santa
PERTH AMBOY – Saturday, December 17, 2016 from 10 a.m. to 2 p.m. at the Alexander F. Jankowski Community Center.
Breakfast with Santa
SAYREVILLE – Breakfast with Santa at Sayreville United Methodist Church, 406 Main St., Sayreville on Saturday, December 17, 2016 from 9:00 a.m. to 11:00 a.m. Cost: Adults: $6.00 Children under 12: $3.00. Breakfast Includes: Pancakes, Sausages, Eggs, Coffee, Tea and Juice. Join us for Fun, Fellowship, Food & Gifts. Bring the Whole Family. Please contact Winsome Melvin at 732-432-9072 for reservations and Information.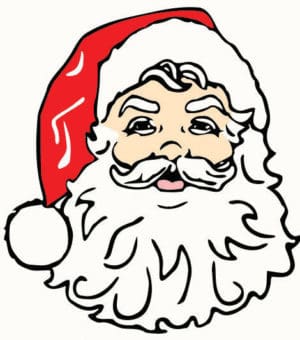 Pictures With Santa
WOODBRIDGE – Donate a non-perishable item and take your picture with Santa Claus! Parker Press Park, 400 Rahway Ave., Woodbridge on Saturday, December 17, 2016 from 10 a.m. to 11:30 a.m. For more info contact the Recreation Department: Woodbridge Community Center, 600 Main St., Woodbridge – 732-596-4048 or go to www.twp.woodbridge.nj.us
Animal Shelter Pet Photos with Santa
PERTH AMBOY – Saturday, December 17, 2016 from 10 a.m. to 2 p.m. at the Animal Shelter, 599 Fayette St., Perth Amboy.
Handel's Messiah!!
SOUTH AMBOY – Handel's Messiah!! "It's just not Christmas for me without hearing Handel's Messiah."  "This is my 12th year in a row attending Messiah, and I'll never miss it!"  Come join the rest of the South Amboy/Sayreville community for the Saint Mary Chamber Orchestra and Choral Society's presentation of George Frederik Handel's timeless oratorio.  Under the direction of Maestro Christopher M. C. Deibert, conductor, the Advent/Christmas portion of this work will be performed in its entirety, along with excerpts from the second and third parts.  Don't miss this delightful candlelit concert, set in beautiful Victorian-Gothic architectural surroundings.  Saturday, December 17, 2016; 7:30pm at Saint Mary Church, 256 Augusta Street, South Amboy NJ, 08879.  Free admission ($15 donation appreciated)
Christmas Tea at Kearny Cottage
PERTH AMBOY – The Kearny Cottage Historical Society is sponsoring a Christmas Tea at the Cottage, 63 Catalpa Ave.,Perth Amboy on Sunday, December 18 at 1 p.m. Join the Kearny Cottage  members for tea and pastries, with Dennis Nanton on the keyboard. Donations are appreciated. For more information call 732-293-1090.
K of C Breakfast With Santa
SOUTH AMBOY – The South Amboy Knights of Columbus Council 426 will hold their annual Breakfast with Santa on Sunday, December 18 from 9 a.m. to 11:30 a.m. at 308 Fourth St., South Amboy. Enjoy a hot breakfast with your family and bring your camera to take pictures of your children with Santa Claus. Cost is $8 Adults; $3 Children 2 to 12; under 2 FREE. For more information call 732-721-2025.
Holiday Open House at Proprietary House
PERTH AMBOY – Yuletide in Olde Amboy Sunday, December 18, 2016 ALL are invited to CELEBRATE THE HOLIDAY SEASON at two of Perth Amboy's most treasured historic sites! PROPRIETARY HOUSE, 149 Kearny Avenue Christmas Open House:  1-4 PM.  FREE ADMISSION – Tours of the festively decorated Royal Governor's Mansion.  Light Refreshments & Holiday Music.  Gift Shop.
41st Anniversary of Festival Lessons and Carols Service
PERTH AMBOY – Historic St. Peter's Episcopal Church in Perth Amboy is delighted to announce its 41st Annual Festival Lessons and Carols service Sunday, December 18 at 10:30 a.m. This year's program includes traditional seasonal music from America, Germany, Spain, England and France, as well as gospel and spiritual works: famous texts and carols such as Lo How a Rose, Ave Maria, The Shepherd's Farewell, Coventry Carol, A Hymn to the Virgin, Sweet Little Jesus Boy, Behold the Star and Mary had a Baby.
Music Director Doug Sheldon, organist Jon Tyillian, and associate conductors, Jeffrey Smith and Patrick Murphy, will conduct the time-honored choral service, featuring soloists Jonathan Gonzalez, Jennifer Allen, Tara Riccelli, Amanda Weiss and Jeffrey Smith.
The service will be followed by a reception at the Parish House for all members of the congregation and audience.
Holiday Showcase
SOUTH AMBOY –  The South Amboy High School Players present a Special Holiday Showcase Benefit Concert for Tom Bikowski on Tuesday, December 20, 2016 at 7 p.m. at South Amboy High School Theater. An Evening of Your Favorite Holiday Hits by the SAHS Players with Special Appearances by John Walsh, SAHS Idol Winner Brianna Merriman, Sarah Wells & the Waves of Motion Company, Santa Claus and more … General Admission: All Seats $10. For advance tickets call: 732-841-5248.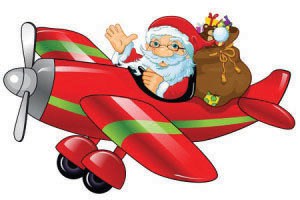 Santa Fly-In
PRINCETON – Forty-one years ago, the idea of having Santa fly into the Princeton Airport for the area children to watch was brought to life. Throughout the years, this has evolved into a wonderful annual event for local families and those less fortunate.
The tradition will continue this year on Saturday, December 24, when the Nierenberg family owners of the airport, will open the hangar doors to children awaiting Santa's arrival. Santa is planned to arrive at 11:00 a.m. Parents are advised to bring the children prior to then, as the Princeton Airport Flying Tigers will be serving cocoa and cookies, and local folk singer Pat McKinley, starting at 10:30 a.m., will be leading the audience in holiday songs during the wait for Santa.
If parents would like to have a gift waiting for their child, they should bring a wrapped gift with the child's name on it in large print to the Princeton Airport lobby. Gifts should be no larger than 12" to accommodate Santa. If parents have more than one child participating, the gifts should be wrapped in the same paper and tied together to speed up the distribution. Also, to have their child participate, parents need to bring a gift for the less fortunate as well. This is the most important feature of this event.
These gifts must be new and unwrapped, and will be collected by the Mercer County Board of Social Services. Personal checks made out to the "FoodBank Network of Somerset County", as well as canned or boxed food will also be collected at the airport. Donations from non-participants are kindly accepted as well.
The collection of the gifts will begin the day after Thanksgiving and will end on Saturday, December 17th in order to enable county workers to arrange the best matches for the needy. The gifts can be deposited in the "chimneys" in the lobby of the airport between 8:00 a.m. and 6:00 p.m. Once Santa's plane lands, he will head into the hangar, along with all the participants, to distribute each gift individually. In fairness to all, Santa will distribute the gifts in the order in which they are received at the airport. Children will also have the opportunity to take a picture on Santa's lap. Usually, distribution is completed by 1:00 p.m. and Santa continues his journey. There is no charge for this event.
The Princeton Airport is located in Montgomery Township, 3.5 miles north of Princeton on Route 206. The full address is 41 Airpark Road, Princeton, N.J., 08540.
Celebration of Chanukah
PERTH AMBOY – Wednesday, December 28, 2016 at 6 p.m. at City Hall Council Chambers, 260 High St., Perth Amboy. Come share the richness of the Jewish culture as the Menorah candles are lit and the story of Chanukah is told. ALL ARE WELCOME. For more information, please contact the Office of the Mayor at 732-826-7121.