Response to Mayor Diaz's 11/23/16 Letter
It was with amused interest that I read the letter from Wilda Diaz in your Nov. 23 edition.
First, I would like to wish Perth Amboy a Happy Hanukkah, Blessed Kwanzaa and a Merry Christmas.  As I leave political office, which I have chosen to do, I would like the city to know that in all my years here, I was happy to serve in various areas.  Over 20 years I was re-elected to District Democratic committeewoman and worked tirelessly to elect candidates who I believed would serve the city well.  For over 20 years I physically labored every Saturday morning with the Royal Garden Club to beautify our city as well as serving as President twice, establishing a Garden Contest for private gardens and Beautification Awards for businesses and organizations who endeavored to improve the appearance of our beloved historic city. In 2012, after submitting a narrative of a walk through our public gardens, the city won the Great Public Spaces award from the American Planning Association.  I have served on the Zoning Board – the front line for property owners who need protection from thoughtless imposition from neighbors. I served on the Board of Education while my children attended public school here.  I am presently President of the Proprietary House Association and alternate member of the New Jersey Historical Commission. I worked on the Creative Placemaking Plan, which won an award in 2015 for Best Municipal Plan. As a member of the Art Council, which was an outgrowth of that endeavor, we sponsored the successful Waterfront Arts Festival.   My term on the City Council was a tumultuous one but, thanks to all my years as a music teacher and Choral Director and Masters Degree in counseling, my experience dealing with young temperamental divas came in handy.  I have chosen to leave the Council because it absorbed much more time than I anticipated. It is not a part time job. It is a 24/7 job.
The Councils' mission is to provide checks and balances in city government.  When I witnessed the unraveling of the Diaz administration, the pressure and bullying imposed by the mayor on the council to accept under qualified directors, the revolving door of Business Administrators, Law Directors, Public Works Directors and various other departments; the attempt to give away valuable city property just  to expedite contracts, it became apparent to the council that our city was being jeopardized solely to satisfy the mayor's hidden and prejudicial agenda and to secure her re-election,  with no regard for our taxpayers.  All one has to do is look at the voting record of the Council to realize that we were never in lock-step with each other, but each vote was independently realized.  So if the council came together to support new leadership, it was not I who drove the council to that decision, it was the mayor herself.
If I had a political agenda, why would I choose to leave?  What I do have is a vision and a dream for the city that my maternal and paternal grandparents, my parents, my husband's family, and all my aunts and uncles called home.  That is where I have focused my energy, as my record demonstrates.
Perth Amboy is historically prestigious, and geographically gifted. Outsiders realize this and are eager to take advantage.  We mustn't allow ourselves to be sold down the river for someone's greed and/or self interest.  We need knowledgeable and ethical leaders who understand our value to protect us from those entities that look to capitalize on our resources, while property owners are left to foot the bill.
The mayor likes to speak of progress, yet this has shown to be a rather ambiguous statement.  Have no doubt that the city is suffering.  Almost half of Perth Amboy's registered voters didn't bother to turn out in this last election—and almost 60% of them wanted her gone. According to recent census figures, household median income in Perth Amboy is down 16%, compared to 5% for the rest of the state. Home values in Perth Amboy are down 30% compared to 19.5% for the rest of the state. People in Perth Amboy have lost an average of about $100,000 in home value during the last few years.
Poverty rate in Perth Amboy is up 5% compared to 2% for the rest of the state. Twenty-three percent of Perth Amboy residents live in poverty compared to 11% for the rest of the state, and the percentage of people in poverty has risen since the Mayor took office.  Yet the Mayor had no problem signing contracts to give your tax dollars to several directors before the election, over $100,000 in RAISES. They had no problem supporting her.  Ironically, one of them moved out of Perth Amboy.
Now city employees are questioned as to their loyalty to her. Character assassinations are prevalent. I have been screamed at, cursed at, and called names by the mayor on many occasions—both publicly and privately. I have never responded in kind. She has threatened other council members if they did not go along with her. This is not characteristic of a person's strength – this is characteristic of a person who is fearful.  The fact that she kept the last agenda hidden from the public begs the question – what has she promised her supporters that she's afraid she can't deliver?  When she ran against the incumbent mayor in 2008, the very oppressor she detested, she has now become.
It is in all our best interests to wish Mayor Diaz well in her third term.  I still want Perth Amboy to succeed and it doesn't matter who gets it done, just as long as it does. The Mayor has assembled teams to take on the challenge, and I pray for their success as well.  For those of you who have any affection for this city, get involved. Volunteer. Attend public meetings and pay attention to what goes on in YOUR city. There's much to be done.  It's time for me to get back to my bucket list.
I wish all of Perth Amboy health, happiness and prosperity in the New Year and for the Mayors term. May God Bless Perth Amboy
Lisa Nanton,
President,
Perth Amboy City Council
Pearl Harbor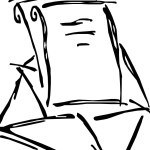 For those of you who believe we can do anything we wish, think about this.  When the flag was raised at Iwo Jima, the Marines who saw it were inspired and fought even harder because it showed to them that we were winning.
Then again, they could have taken a knee and watched their compatriots get killed and loaded into trucks to be shipped home or buried on foreign soil. That is, if there were any of their compatriots remaining to perform that task.
The First Amendment allows us to do a lot but when our conscience comes into play and our patriotism is on display, many and most people would rather die than give up their freedom.
The 75th anniversary of Pearl Harbor was celebrated on December 7.  Only a handful of survivors were in attendance. It was said that the heroes were not those that came home but those who lost their lives in that attack. No one took a knee.  We saw this patriotism in WWI, WWII, Korea, Vietnam, and Iraq.  I am sure that no one took a knee there either.
Our country was not advanced by kneelers but by heroes that gave their lives.  Anyone can say no but a true hero will stand up and defend everything and everyone who died in support of the flag and this country.
During WWII, 17 year old men and women were rushing to defend their country.  In 2016, 17 year olds are sitting in college classrooms in their "safe place" complaining because their feelings were hurt.
Again, when much is given, much is expected. People flock to our shores to be part of our country but some refuse to believe that sacrifices of our predecessors made us what we are today.
Too many of today's youth do not know or care about the history of this great nation.  If we haven't learned about our past, how can we carve our future?  May God bless this country and those who will advance our Constitution.
Barbara Skokan
The Electoral College
Some people have suddenly discovered a problem with the Electoral College, a system that has worked well for over 230 years. If the 2016 election results were reversed would they still complain? Are they dishonest hypocrites?
The Electoral College is equal to the number of Senators and Representatives. The use of independent Electors is like a form of checks and balances. Would it be better to use the Senators and Representatives to elect the President? That would be a Parliamentary form of government. The House of Representatives gets to choose the President when no Person has a Majority (Article II, Section 1).
While we are one country, people are elected by state or congressional district. A winning candidate cannot pass on surplus votes to another state or congressional district. In some countries people vote for a party list, not a candidate. Party members represent the percentage of votes cast. The Third Republic of France was one example. A vote of no confidence can change the government. Who benefits from that?
Complaints about this election do not consider the effects of fraud in voting or counting. One dictator said it is not the votes that count but who counts the votes. Do we want to make changes without understanding the effects? "Don't fool with something that works" is still good advice.
People would be more justified in complaining about the 2000 election where Justices who are not elected by the voters dictated the selection of a President! Don't we need to reform the Supreme Court by instituting an age limit of 70 and a term of 16 years? Increasing the size of the House to about 999 members would provide smaller districts to better represent the voters, and allow the Electoral vote to more closely match the popular vote.
Ronald A. Sobieraj