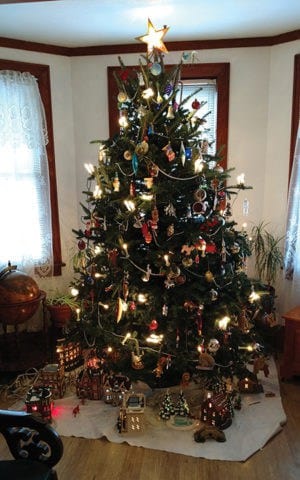 There is a song from The Byrds called Turn, Turn, Turn which takes phrases from the Book of Ecclesiastes in the Bible. I am going to take you through some of the lyrics of the song:
To everything (turn, turn, turn)
There is a season (turn, turn, turn)
And a time to every purpose, under heaven
To me, Christmas represents a time for peace. In the next two weeks, we will be going to our own season to rest, reset and bloom again.
2016 has been a trying year for the country and we all need to recharge. As crazy as it might sound, the most magical reason I love to live in New Jersey because it's one of the few states that truly has four seasons.
In the fall the leaves on the trees start to turn brilliant autumn colors of orange, yellow and red until they eventually fall off of the trees and become barren. Winter takes over and with it comes the snow, but then miraculously you may get a warm spell and those rose bushes may start to bloom again. I find that to be miraculous. Spring begins and the first signs are the crocuses blossoming. That's the signal fort the other blooms to sprout on the trees that were barren. When summer comes, the gardens come out to dance along with butterflies who were once caterpillars. Nature is miraculous because it knows exactly what to do, even when it's not tended by man.
We have said before that we are only human and it's easy to feel sorry for ourselves. But then you remember the saying, "I cried because I had no shoes until I saw a man who had no feet" From The Gulistan or Persian for The Rose Garden.
This is also the time of season where generosity takes over and many organizations hand out gifts to those who are less fortunate. Then, there are organizations who are there to help year round. Some of them are local while some are national, but you can always count on them to come through.
So as we go into our season of two weeks of rest (hopefully), we reflect and thank those who support us on our journey.
We've had our ups and downs but your encouragement has helped us get through those downs. Our wish for 2017 is that whenever you feel down that there is someone to pick you up.
There's one more song I would like to quote sung by Lee Ann Womack called "I Hope You Dance":
I hope you still feel small when you stand beside the ocean
Whenever one door closes I hope one more opens
Promise me that you'll give faith a fighting chance
And when you get the choice to sit it out or dance
I hope you dance! C.M.