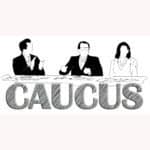 12/12/16 Caucus
PERTH AMBOY – An Auto Wrecker Ordinance and School Bus Parking were two topics that were discussed at length at the 12/12/16 Caucus.
Councilman Fernando Gonzalez was the one who requested that these be put on the agenda.
Gonzalez started out by stating, "We (the Council) just approved the towing list for this year (2016). I'm questioning this towing ordinance in the books now and the fees as described. I'm looking at other Municipalities that charge a flat fee. In Perth Amboy the towing fees are different depending on what type of truck is used to tow vehicles. My daughter's car was towed to South Amboy and all of her paperwork was in the car. I had to drive her there. The new Council should look at extending the towing list until we can discuss this further.  We should have the towing companies come here and the community to give input or suggestions."
Councilman Bill Petrick stated, "We have discussed this issue several times and we need to put something into action. We should have approved the 2016 tower list much earlier in the year. Newark and Edison keep their towing services in town. We should do the same and I feel for our community."
"Maybe we can put a proposal together for the Council," Law Director Louis Rainone suggested.
Petrick commented further, "It should be within the City. We have multiple towers in town."
Councilman Joel Pabon stated, "I know many towers in town that have flatbed trucks. Why do we need so many towers? I don't know of any towns that use Perth Amboy towers. Let's give the money to our in-town towers."
Rainone suggested, "Maybe the Police Department can give us more directions on this.
Councilman Fernando Irizarry who had stated before in previous meetings that the City should establish its own in-town towing yard. "So towers can tow vehicles to the City's pound. We can charge them for using the City's facility."
Council President Lisa Nanton said, "I thought it was illegal to make the towers use the City's Pound."
Gonzalez said, "There was something on the books and I like that idea, but we still need more suggestions and an open dialogue with the community and towers involved."
After that discussion ended, school bus parking was discussed once again.
Councilman Joel Pabon said "The ordinance was not clear at to what vehicles could park at the train station. We're not making that much money from them. We need to be more specific and see where these companies are coming from."
Councilman Fernando Gonzalez suggested, "The Council should make a formal request that the City looks at the one acre property located at State and High Street."
Irizarry once again reiterated, "We can look at this property for impound or bus property."
Fernando Gonzalez suggested, "The administration  should look at it and come back to us."
Irizarry suggested that a re-mediation be done on the one acre property first.
Acting Law Director Rainone commented, "You have City residents driving those buses who have no other place to park. You would rather have them fenced in a lot than have them parked back on the street."
Councilman Bill Petrick had a suggestion, "Maybe the bus company owners can have their employees bussed to where their buses are parked.
Councilman Gonzalez said, "These buses are not from the Board of Education. The Board of Ed buses are privately parked. They are looking for land and recently bought property on the corner of New Brunswick Avenue and East Avenue for a possible garage."
Councilman Irizarry said, "I need information as to how the buses got to park at the train station in the first place."
Business Administrator Adam Cruz told the Council, "I will give you an update on the one acre property that you suggested for bus parking or an impound on State and High Streets."
Ordinance No. 4 – Regards to the powers and duties to the Director of Law.
Irizarry wanted to know who sponsored this ordinance.
Council President Nanton reminded Irizarry, "At the last meeting, you had questions of what the salary will be on this amended ordinance."
Irizarry shot back, "I didn't want this as an ordinance." He also asked who sponsored the Ordinance dissolving PARA and designating the City Council as the Redevelopment Entity.
Rainone responded to this, "You need approval in advance from the local finance board. This amendment is not consistent with the form of government in the City." Rainone read an ordinance that supported his argument.
During the public portion, Resident Stanley Sierakowski made comments about the school bus parking and the towing of vehicles. He stated, "There is an empty lot that has been vacant for 10 years on Sayre Avenue. There are at least parking for 50 vehicles. You should use eminent domain. There is a big pile of contaminated soil on the property on High Street (that you are talking about using for bus parking or impound)."
Resident Renee Skeleton said, "The lot that Mr. Sierakowski is talking about are used by hospital employees to park."