1/11/17 Perth Amboy Council Meeting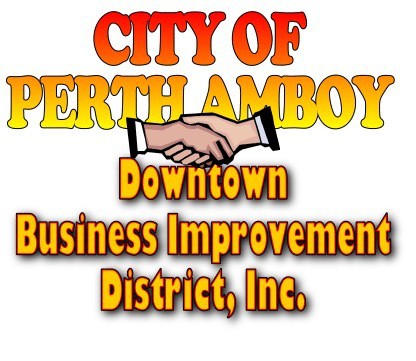 PERTH AMBOY – Resident Ken Balut still wanted to know about the Ad Book that the BID put out. "Where is this money going? I'm glad the Cornucopia which got a bad rap from this town got into the book. The people who got big ads are on the BID. Don't you think the businesses in the district should have been in the Ad Book? What about Lee's Market on Smith Street? He was broken into twice. Did he get help from the BID? Now they want money to do the same thing again."
Resident Stanley Sierakowski asked about the Façade Program: "People who truly needed signage should have been approached."
Resident Jeremy Baratta questioned the $95,000 for Executive Secretary, $4000 for a copier machine and $27,000 for professional services. "It seems like a very padded budget."
Former Councilwoman Lisa Nanton said, "Last year, we passed a budget of $60,000 for BID. I'm very disappointed. The streets have not been enhanced. We wanted pamphlets for the Prop House and other Historic Sites. That will bring people in. We're not getting the benefit for the cost."
BID Vice-Chair Tommy Hudanish came up to speak about what was said, "I have been a BID Member for 24 months. There are low turnout at the meetings, even with publicity. This would be an opportunity to talk about these problems beforehand. If I don't invest in an organization I belong to, then I'm not setting a good example. Some criticisms were uncalled for. Ms. Nanton's criticisms are valid."
Councilman Irizarry asked Hudanish, "Is every business in the BID listed?"
Hudanish answered, "Yes." He also answered questions about the cost to publish the BID book. "The average cost is usually $24,000. It cost us $17,000 to put out this book. It was $2.34 per book. 6,000 books were distributed. Out of that amount 600 to 800 were held back to be distributed later at upcoming events. All Façade improvements are open to all businesses that meet the qualifications. We want to do all types of Façades for the district and we want people to add their ideas. I encourage all including our critics to participate. The planters will be put out to bid, and we will also look at alternatives. The cost of the planters includes the placement, planting, watering and removal. "
Councilman Joel Pabon had a few comments. "You have a list of all the BID officers and members, but a lot of businesses say they don't get a visit from any of the BID Members. I know a lot of the business owners are not from Perth Amboy. We used to have Sidewalk Sales and that's no longer being done."
Hudanish responded, "The BID was involved with over 20 events a year and we passed out literature. We have someone who goes out to new businesses. Code Enforcement also new businesses to reach out to us."
Councilman Fernando Irizarry commended the BID on the events that they have held and sponsored. "They are very nice and family orientated and I wish that you will continue them."
Hudanish responded, "I have seen all of you at these events. They're well attended and I appreciate your support."
Councilman Jelmin Caba said, "I appreciated the events that the BID puts on, but you still need to reach out to more businesses."
Councilman Fernando Irizarry had a few concerns. "There is not enough exposure of what the BID does. The BID is a creation of the City's Council and the businesses get taxed for participating. I question the $95,000 executive fee. Other organizations are run by volunteers. This is the City Council's baby and I would like to find a way of greater participation of the Business District. I would like to be the Council's liaison for the BID."
Tommy Hudanish responded, "I think the amount of $95,000 should be higher. It's for three people. It's quasi-city and private."
Councilman Gonzalez responded, "It's a private entity created by the State. BID has been around for about 20 years and we can do a better job. You've heard some of the dissatisfaction."
Hudanish responded, "I can tell you all the positive responses."
Council President Bill Petrick mentioned the Administrative Fee and said, "It included the Director and other Staff."
Tommy Hudanish said, "I can get you a job description of the +Director and the Staff Members."
Petrick also asked if the book was in the BID budget.
Hudanish responded, "I don't know."
Petrick suggested that the BID engage Lisa Nanton and the Royal Garden Club to help out with the planters.
Hudanish answered, "We did so, but their plate was full. Let's do it together and do it well."
BID Member Sergio Diaz came up to speak. He made mention of someone who thought that certain businesses were singled out for certain grants. "I wish this person was present when Randy Convery (who is part of the BID Administrative Staff) reaches out to the businesses. The BID has meetings at all times to accommodate businesses and grant applications are available to give to them."
Sergio Diaz then answered another criticism when one of the Councilman said they need someone to reach out to the non-English speaking businesses. "Randy (Convery) is bilingual. BID's funds come from the taxpayers and those businesses are contacted when memberships and officer elections come up."
Diaz also answered a question that was posed that said that the BID would save money if they were located outside of City Hall. "We would have to pay for utilities, insurance and we would have to hire three individuals. The Tax Office sent out all notices to businesses in the BID District."
Business Owner and former BID Member Virginia Lugo said, "The BID has the same budget for at least ten years. I disagree with people who say they will save money by being in City Hall. Rents downtown are $1,000 which includes insurance. The Façade Program usually doesn't get used. Ordinances have to be enforced. Go to other cities. Most of the money (on the BID's Budget) are going to salaries. Why don't they see what other towns do during the holidays? We haven't seen much improvement downtown, especially in the Façade Program. These events were also presented by the Mayor during her campaign. There should be no City Employees that should be voting members. People who are business owners is part of BID."
When it came to voting, Resolution R-61/17 – Public Hearing and adoption of the 2017 Perth Amboy Business Improvement Budget was moved by Councilman Irizarry. Councilman Fernando Gonzalez was the only one to vote, "No." Motion passed.