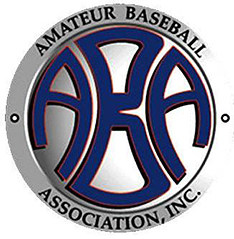 Press Release
NEW JERSEY – The Amateur Baseball Association is the largest adult baseball league in NJ and we are getting bigger!
Free Agent Player fee is $160 for 22 game season.
If you are interested in being a new manager of a team of free agent players let us know. We can assist your team with equipment & support. As well as other incentives. Contact us to find out more!
What we offer:
• 22 Game Spring Season runs April through July with August playoffs. Games are Sundays.
• Multiple Skill Levels for Wood & Metal Leagues
• 2 Full Time Commissioners with 15+ years experience
• Various, defined skill levels for all playing abilities
• Flexible master scheduling
• Field and Accidental Medical Insurance
• League & Team Website for stats and schedules, www.AllStarTeamStats.com
• Wilson A1010 Game Baseballs
• Umpire Assigning
• Proactive Customer Service
Play HARDBALL …  Play ABA! If you are interested, call Jason @ 201-873-3349 or email Larry at NJBaseball4all@aol.com.