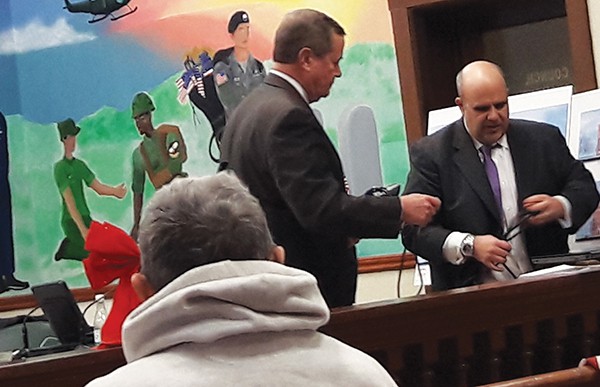 *Photo by Carolyn Maxwell
In the 1/18/17 Issue of the Amboy Guardian E-port Representatives Milaniak and Caccavelli were wrongly identified in the above photo. The Correct Caption should read as follows: E-Port Logistics Center Representatives Jeffery J. Milaniak (L) and Michael J. Caccavelli (R) give an update on the E-Port project.
The Amboy Guardian regrets this error.