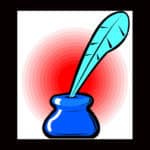 On Thursday, 2/16/17 "A Day Without Immigrants" took place. Some businesses ceased to operate for the day. All the taxicab services were shut down. We are still trying to figure out what this proved. These businesses are just hurting themselves and contrary to what they believe, may wind up hurting those whom they claim to support.
The purpose was to show solidarity with immigrants  (legal and illegal) who are against President Trump's policies which were the former President Obama's policies. Now, there's going to be an assembly this week to let us know something that is very old news. We know that immigrants have built this country and have employed many people and brought tons of money into this country's economy.
Guess what? They probably did it by working within the system as Americans. This is nothing new.
One day of encouraging immigrants to not go to work or employers to close down can come back to bite you in the butt.
First of all, look around and see how many businesses there are in town that deal in money transfer services. A lot of these immigrants still have families in other countries that depend on their support.
One day of pay may not mean much to you, but you are not them.
With the taxicabs shutting down, you know there is an alternative service called Uber which is very popular. I know people who have taken to using that service exclusively and now more may be using their services.
The trouble is not with Immigrants, but with Illegal Immigrants. It has to do with the proper vetting of those who want to come into the country and to rid the country of people here illegally and committed felonies that were deported and somehow managed to get back into the United States.
As we stated before: you have to be out of your mind to want anyone like that living here.
If you truly want to help someone who is here illegally but has been hired because of cheap labor, why don't you have lawyers do pro bono work to help them on a path to become legal citizens?
These are just shallow protests and nothing more which I feel accomplishes nothing.
Take your blinders off and look at the amount of temp agencies in the City. It's not uncommon to see those businesses advertise for workers needed for three shifts.
Here's another secret: a lot of those businesses have other agencies in other towns that they can call on for workers in emergency situations. So if workers from one town don't show up for that day, those  workers may be out of work for a long time. How would that make you feel?
Just like the homeless situation that has been going on for years. There's nothing wrong with prayers and marches but truthfully the homeless situation has not improved that much.
When are we going to have a march specifically for unemployed Veterans who desperately need help whether it be employment and/or health benefits? When will these companies be as vigilant in hiring these veterans as they are in hiring illegal immigrants.
Starbucks created waves when they announced they are planning on hiring 10,000 refuges in over 75 countries over the next 5 years. We looked at their website to see their stance on hiring Veterans and we're pleased to announce that they are planning on hiring 10,000 Veterans and military spouses by 2018. They seem to have a very good military program and hire youth and invest in communities that need employment.
This is nothing new. In the 1990's Bill Clinton made statements on illegal immigrants. Here is a link from a speech from Former President Bill Clinton who spoke on illegal immigration:
Yes, we will say that Trump is a little more zealous in his approach to the problem, but he pulled no punches and did exactly what he said he would during his campaign.
Just remember that if the polished politicians had satisfied their constituent's needs, the outcome of the election might have come out different. C.M.