One of the definitions of indelible is: to not be forgotten or removed, lasting, engraved, enduring, unforgettable; The indelible influence of a great teacher.
These words all apply to Mr. Gumbs. He left us with a positive mark.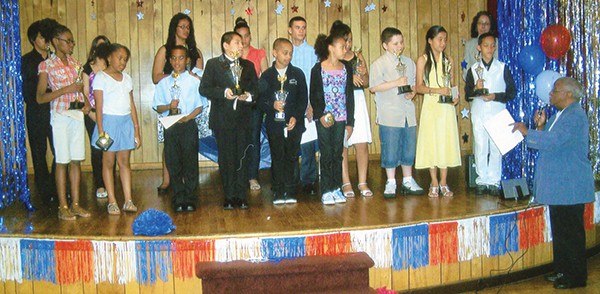 I didn't have Mr. Gumbs as a  teacher in school, but there were many people that I know who were his students who only had praise for him.
I first met Mr. Gumbs when I would visit St. Peter's Episcopal Church on special occasions such as at my sister's wedding which was held there, or when they would have special programs. I would go there on occasion for Christmas Eve Services.
I was really taken aback by Mr. Gumbs' strong vocal performances, when he would be a featured soloist. He's one of those special people who always welcomed you with that big smile of his no matter how he was feeling.
His conversations were always very engaging. As an educator, he was known statewide and was always involved positively in the communities that he lived and worked in.
A few years ago, my sister and I accompanied our older brother to his high school reunion. Mr. Gumbs was one of the teachers that was invited by that class to attend. Mr. Gumbs was a star that night who shined brightly as he was greeted by his former students.
The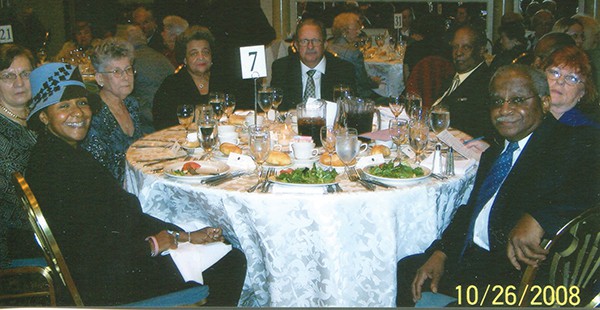 The two pictures above show Mr. Gumbs as he participated with Fr. Croes on the last sermon being Rector of St. Peter's Church before he retired. Later that evening, the celebration continued at the Pines Manor for Fr. Croes's retirement dinner.
Mr. Gumbs was born to be an educator, and it's apropos that he is shown with students to whom he committed his whole life. Rest in Peace as you continue to spread your knowledge, joy and music to those who waited for you up above. C.M.