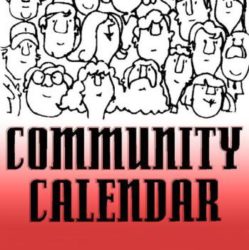 Movies @ Main: Denzel Washington
WOODBRIDGE – The Woodbridge Main Library will present a late Spring/early Summer Film Series, scheduled each Friday at 2 p.m., that will spotlight the diverse and award-winning roles of Denzel Washington. On May 5, the first movie of the series is The Magnificent Seven, a 2016 remake of the classic 1960 western film, with Denzel Washington, Chris Pratt, and Ethan Hawke.  On May 12, we will screen Inside Man, a crime thriller directed by Spike Lee and starring Denzel Washington, Clive Owen, and Jodie Foster. May 19 will feature Flight, a tense drama with Denzel Washington and Don Cheadle, focusing on the seemingly heroic actions of older pilot.  Much Ado About Nothing, a romantic comedy based on Shakespeare's play of the same name, will be shown on June 2, followed by Training Day, the film for which Denzel Washington earned his Oscar for Best Actor, which will be shown on June 9.  On June 16 we will watch The Manchurian Candidate, an updated version of the classic 1962 political thriller with Denzel Washington, Meryl Streep, Live Schreiber, and Jon Voight.  Fences, based on August Wilson's Pulitzer Prize-winning play, directed by and starring Denzel Washington will be shown on June 23.
These films are free and no registration is required.  Our films are sponsored by the Friends of the Libraries of Woodbridge Township. Light refreshments are provided by the Woodbridge Library Foundation.
The Woodbridge Public Library is located at 1 George Frederick Plaza, Woodbridge, NJ.
Exciting May Programs at Dowdell Library!
Culinary Classes and Live Music with Marc Black
SOUTH AMBOY – Stop by the Dowdell Library in May for exciting programming including Culinary Classes and a 50's & 60's Musical Tribute with Marc Black.
Looking for appetizer ideas for your Memorial Day weekend? Join us on Wednesdays, May 10 and 17 from 3-4 pm for a culinary demonstration as we make a warm delicious dip, good for everything from chips to veggies!
Stop by for Music @ Dowdell on Tuesday, May 30 from 6-8 pm with Marc Black, an Eclectic Folk Rocker and NY Chapter Blues Hall of Fame Inductee as he plays a musical tribute from the 50's and 60's. Step back in time and hear some tunes such as "Itsy Bitsy Teenie Weenie Yellow Polka Dot Bikini," moving folk songs like Bob Dylan's "Blowin' in the Wind," and many others.
To learn about upcoming library programs, sign up for the monthly eNewsletter at http://dowdell.org/newslettersignup.html
The Dowdell Library's hours are Monday, Tuesday, Thursday from 10 am to 8 pm, Wednesday and Friday from 10 am to 5 pm and Saturdays from 12-4 pm. For more information, please visit www.dowdell.org, or contact the Library at 732-721-6060 or comments@dowdell.org.
Edison AARP Ch. 3446 Meeting
EDISON – Edison AARP Chapter 3446 will meet on Monday, May 15, at 1:00 pm. The meeting will be held at Our Lady of Peace Parish Center on Franklin Avenue in the Fords section of Edison, NJ.  Certified Financial Planner, Bruce T. Yenk, will speak on estate planning and creating your family love letter.
Upcoming Events:
May 16: Day trip to the Hunterdon Hills Playhouse to see the comedy "Born Yesterday."  For information, call Mary Ann at 732-287-3659.
June 2-8: Collette trip to The Badlands & Mount Rushmore – For information, call Bob at 732-885-1789.
June 23: AARP Drivers Safety Course – 9:00 am to 4:00 pm – For reservations, call Bob at 732-885-1789.
September 15: A complete luncheon, dancing & show at Li Grecis Staaten, Staten Island, NY – For information, call Mary Ann at 732-287-3659.
For information on the Knitting and Crocheting club, contact Kay at 732-548-1976.
Canned food for MCFOOD, as well as miscellaneous items for hospitals and nursing homes will be collected at the meeting.
For additional information, visit our website at www.edisonaarp.org.
South Amboy Memorial Day Parade & Services
SOUTH AMBOY – Our parade is being held on the Saturday prior to Memorial Day Weekend (May 20) to encourage participation by our citizens. Please join us as we salute our servicemen and women. All veterans are invited to march with us. Anyone interested in participating can contact Phyllis at 732-347-4181.
Parade Route: Line up at Knights of Columbus on 4th Street at 11 a.m. Proceed down Stevens Avenue to John Street and up Broadway to City Hall.
Memorial Services will be held by the American Legion Post 62 at City Hall following the Parade. We hope you will be able to stay for these services.
American Legion Luke A. Lovely Post 62 at City Hall following the sites on Sunday, May 28, 2017.
1) Gazebo on Bordentown Ave. 9 a.m. sharp
2) Christ Church Cemetery
3) Morgan Cemetery
4) Morgan Explosion Cemetery
5) Sacred Heart Cemetery
6) St. Mary's Cemetery
7) Benjamin Sebban Monument (at Waterfront Park)
8) SA Boat Ramp
9) American Legion Post 62
For additional information, please contact events@southamboy.gov or call Jaclyn Kelly at 732-525-5965
A Gospel Extravaganza
PERTH AMBOY – Perth Amboy Local Branch NAACP Presents: "A Gospel Concert," on Saturday, May 20, at 12:00 Noon at the Raritan Bay Area YMCA, 357 New Brunswick Ave, Perth Amboy. Admission: $20 (Under the Age of 12 Free). For Additional Information, Contact Janice Clark: 732-277-1051.
Spring Yard Sale
PERTH AMBOY – Clear Out Your Clutter! Saturday, May 20 from 9 a.m. to 1 p.m. in the YMCA Parking Lot. $20 per parking space, registration is REQUIRED! Call the Y for more information, 732-442-3632.
Author Presentation
PERTH AMBOY – There will be an author presentation on Saturday, May 20, 1 p.m. at the Perth Amboy Free Public Library, 196 Jefferson Street. Presenting organizing humorist, media personality and author of "Keep This Toss That!", Jaime Novak, who will give a talk on how to unclutter your life, a Laugh-Out-Loud look at the common challenges to getting organized. Free. Reservations suggested but not required.
Music at St. Mary's 9th Annual Mozart Festival
SOUTH AMBOY – MASM is pleased to present its final concert of the season; the 9th Annual Mozart Festival performed by The Saint Mary Chamber Orchestra under the baton of Maestro Christopher M. C. Deibert.  The SMCO will perform Mozart's Symphony #35 (Haffner) in D Major and Symphony #36 (Linz) in C Major.  Come and help us toast the middle of springtime with this unparalleled music.  A portion of the proceeds from this performance will benefit the MOC-USA, a 501 (c) 3 public charity whose mission is to serve the poor and needy, and to support breast cancer research.  Come celebrate with us, Sunday, May 21, 2017; 4:00 p.m., at Saint Mary Church, 256 Augusta Street, South Amboy NJ, 08879.  Free admission ($15 donation suggested). A celebratory wine and cheese reception will follow the concert.
"A Revolutionary Tea"
PERTH AMBOY – The Proprietary House, The Royal Governor's Mansion invites you to join us for "A Revolutionary Tea," Sunday, May 21, 2017 at 1:00 p.m.
Purchase your tickets in advance for a journey back to the 18th century.  Learn why tea was of such importance to the era's fashion-conscious families that their portraits included their tea sets. Historian Stacy F. Roth dons period attire to explore tea's history in colonial America, the beverage's cultural importance, tea's social rituals and etiquette. The program includes a living history display, with demonstrations, prose, poetry & music. Following Ms. Roth's presentation, afternoon tea, finger sandwiches & cakes will be served.
SPACE IS LIMITED!!! Tickets Now Available On A First-Come, First-Served Basis. Admission: $30 per Person; $25 for Members. To Purchase Tickets Contact – Proprietary House Association. Phone:  (732) 826-5527; E-mail: info@theproprietaryhouse.org; Address: 149 Kearny Avenue, Perth Amboy, NJ,  08861.
***All funds raised will benefit ongoing restoration and operation of Proprietary House's Museum.  ***
Reiki 1 Training Workshops
PERTH AMBOY – Integrative Health Services at Hackensack Meridian Health Raritan Bay Medical Center, is providing evening Reiki 1 Training Workshops, Monday, May 22, 6:00 p.m. to 8:15 p.m., at the Raritan Bay Area YMCA, Lower Level Integrative Medicine Room, 357 New Brunswick Ave., Perth Amboy, NJ.   Learn to practice Reiki, a simple and effective healing practice for relaxation, pain relief and overall well-being.  The workshop is presented by Reiki Master Sharon Yeskel and all participants will be Level 1 Reiki practitioners upon completion. Participants must attend all four evenings. Cost is $195 per person. Registration required, call 732-324-5257 or email integrativehealth@hackensackmeridian.org.
Friends of the Library Meeting
PERTH AMBOY – The Friends of Perth Amboy Free Public Library Meeting will be Tuesday, May 23 at 6:00 p.m. at the Public Library, 196 Jefferson St.,  Perth Amboy. Everyone is welcome to attend. For more info call 732-261-2610.
Target Job Fair
PERTH AMBOY – Mayor Diaz is extremely excited to announce that Target (warehouse) is the new tenant of the Bridge Development site located on High Street.
Target will be opening their distribution facility (not retail) later this summer and is hiring at this time for several local positions.  Please see the flyer below and attached for the upcoming job fair on Wednesday, May 24. Interested parties are encouraged to apply online, so they can interview in person at the job fair
APPLY ONLINE HERE:
https://jobs.target.com/location/perth-amboyjobs/1118/6252001-5101760-5101160-5102578/
A History of the 50's & 60's Through Popular Song
Press Release 5/9/17
WOODBRIDGE – Take a journey through time with eclectic folk-rocker Marc Black on Wednesday, May 24 at 7 p.m. at the Woodbridge Main Library. Marc will use a wide range of popular songs including surprising favorites like "Itsy Bitsy Teenie Weenie Yellow Polka Dot Bikini," great rock tunes like "Blue Suede Shoes" and moving folk songs like Bob Dylan's "Blowin' in the Wind" to reflect on American history and culture.  He'll be sure to get you singing and feeling good about where you are…and where you've been.
Marc plays a finger style blues in the traditions of Mississippi Hurt and the great Tim Hardin.  A proud road warrior, he was inducted into the New York Chapter of the Blues Hall of Fame in June of 2014.
Marc has performed and recorded with Art Garfunkel, Taj Mahal, Richie Havens, Rick Danko and Pete Seeger to name a few.  He was recently named Folk Artist of the Year on ABC Radio, and a winner at the Kerrville Folk Festival.
In the words of folk legend, Happy Traum, "Marc is a master at spreading the joy of music."
This event is open to free and open to all.  The Woodbridge Main Library is located at 1 George Frederick Plaza, Woodbridge, NJ.
A.C. Bus Trip – St. John Paul II Seniors
PERTH AMBOY – There is a Trip to the Golden Nugget Casino in Atlantic City. The next trip will be held on Wed. May 24, 2017. Cost $30 pp.; $25 back in slot play and a $5 food coupon. Bus will depart from behind St. Stephens Church parking lot on Mechanic Street at 9:45 a.m. Call Bobbi to reserve a seat: 732-636-2867.
Book Sale
PERTH AMBOY – Pick up a book or two ($.50 for paperbacks/$1 for hard cover) …or select a "bag of books" for a price of only $5. Presently due to lack of shelf space we are NOT accepting any donations of books. Visit us at the Brighton Ave. Community Center located at the corner of Brighton Ave. and Sadowski Pkwy. in Perth Amboy. The next book sale is Saturday, May 27. We will be there from 1:00 p.m. – 3:00 p.m.  (weather permitting). For more info, e-mail us at friendsofperthamboylibrary@gmail.com Book Dealers are welcome. !!!!
20th and Finale Drawing of Franklin D.  English Scholarship
Press Release
SOUTH AMBOY – A $1000.00 Scholarship will be awarded by lottery to a South Amboy resident graduating in June 2017.  Interested High School seniors can register for the drawing by mailing a copy of their acceptance from an institute of higher learning, College, or Technical Institute to the address below.
Please submit your acceptance letter by June 13, 2017.
The drawing will be held on June 15, 2017 at 3:00 p.m. at The Dowdell Library. All applicants are welcome to witness the drawing. Past members of the South Amboy Lions Club are also Invited to attend the drawing.
Franklin D. English Scholarship
c/o Robert P.  Pawlik
511 Augusta Street
South Amboy, NJ 08879
Cruise Nights on Broadway
SOUTH AMBOY – Come join DJ Richie the flash and crew for great cruise nights the third Wednesday of every month from June to October from 6 p.m. to 9 p.m. Music from the '50's to the '80's. Trophies will be awarded – Bring the Family! For additional info please contact carshowsRus@gmail.com or Mike Toth at moth1@optonline.net or 908-930-3497. Sponsored by the City of South Amboy.
A.C. Bus Trip – San Salvador Seniors
PERTH AMBOY – The San Salvador Seniors are sponsoring a bus trip to Caesar's Casino in AC on Thursday, June  1. Bus leaves 12 Noon from the Perth Amboy Knights of Columbus, High Street, Perth Amboy. Cost 30 pp. Receive $30 back in slot dollars. For more info call Joe at 732-826-0819.
Flea Market
SAYREVILLE – The First Presbyterian Church of Sayreville will be holding their Annual Flea Market on Saturday, June 3, 2017 in the Church parking lot. We are located at 172 Main Street, directly across for Borough Hall.  The hours are 8am-2pm. Come join us for bargains and good food. You never know what treasures you may find.
There are still spaces available for vendors, for more information please contact the Church at 732-257-6353 or churchoffice172@optimum.net.
A.C. Bus Trip – Fellowship Circle of the Hungarian Reformed Church
PERTH AMBOY – Atlantic City Bus Trip to the Tropicana Casino on Sunday, June 11. Sponsored by the Fellowship Circle of the Hungarian Reformed Church, 331 Kirkland Place, Perth Amboy, NJ. Bus leaves the church at 12:00 Noon – 6 hour stay at Casino from when we arrive in AC. Cost: $30.00 per person ($25 slot play). Bagged lunch provided. To reserve a seat call:  732-261-8726
Mets Trip
WOODBRIDGE – Come and join the Woodbridge Township Recreation Department on a trip to Citi Field for the New York Mets vs. The Chicago Cubs on Tuesday, June 13, 2017. Bus leaves the Woodbridge Community Center, 600 Main St., Woodbridge at 4 p.m. Game starts at 7 p.m. Fee: $65 – includes bus and Hall of Famer Mookie Wilson Replica road jersey. There are no refunds given once payment is received. Space is limited and is on a first come, first serve basis. To register for trip, stop by the WCC. For further information call 732-596-4048. If the game is rained out there will not be another bus trip. Your tickets will become rain vouchers.
Cruise Nights on Broadway
SOUTH AMBOY – Come join DJ Richie the flash and crew for great cruise nights the third Wednesday of every month from June to October from 6 p.m. to 9 p.m. Music from the '50's to the '80's. Trophies will be awarded – Bring the Family! For additional info please contact carshowsRus@gmail.com or Mike Toth at moth1@optonline.net or 908-930-3497. Sponsored by the City of South Amboy.
Raffle
PERTH AMBOY – Saint John Paul II Parish Raffle, 490 State St., Perth Amboy NJ; Tickets $20 Each.
1st Prize – 2017 Honda Civic
2nd Prize – Flat Screen TV 65" – Donated by Toshiba
3rd Prize – Laptop, 15" 8GB – Donated by Zevallos/Skrocki Home for Funerals
4th Prize – Portable Electric Generator – Donated by United Poles Federal Credit Union
5th Prize – Apple Watch – Donated by St. John Paul II Parish "Señor de los Milagros"
6th Prize – Apple IPad, Air 2, 9.7 inch/16GB – Donated by Julio's Auto Repair
7th Prize – $300.00 Gift Card – Donated by Flynn & Sons Funeral Home
8th Prize – Snow Removal – Donated by Petra Best Realty
9th Prize – Canon Digital Camera EF-S 18-55MM f/3.5-5.6 IS, – Donated by Quisqueya Restaurant
10th Prize – X Box One 500GB – Donated by K&K Project
TO BE DRAWN Saturday, June 17, 2017 at 6:30 p.m. at Saint Stephen's School Auditorium.
No substitutions of the offered prizes may be made. No cash will be given in lieu of the prize. Must be 18 YRS. or older to participate. Winner need not be present. Winner is responsible for all federal and state tax. All proceeds will benefit Saint John Paul II Parish.
I.D. No. 387-1-39661; RL – 4091
Bus Trip – Holy Rosary Seniors
HOPELAWN – Holy Rosary Seniors sponsoring a bus trip to Mount Airy Casino on Tuesday, June 20, 2017. Includes a 3:30 p.m. show, "The Music of Mamma Mia," lunch buffet, $10 slot play and bus. Cost is $70 a person. Bus leaves church parking lot at 10:00 am. For more details please call Ronnie 732-442-5252
Book Sale
WOODBRIDGE – The Robert E. Lee CWRT and Research Center will be having a book sale on Saturday, July 1, 2017.  Dozens of top quality books will be priced to sell.  Some topics available will be personalities, battles, medicine and weapons, just to name a few. The library is located in the Mercatili Building on 94 Green Street in Woodbridge.  Enter through the side doors which are off the driveway, and look for room 104.  The sale will run from 10:00 am to 3:00 pm. Looking forward to seeing you!  Stop by, peruse, chat and while you're there, enjoy our light refreshments.
Independence Day Celebration 2017 – Celebrate Our Stars and Stripes
PERTH AMBOY − Spectacular sights and sounds will fill the evening sky over Perth Amboy's waterfront as the "City by the Bay" is going to present New Jersey's most extraordinary fireworks display during its 2017 Independence Day celebration. The fireworks display is one of the many special events, cultural activities and programs for business that Perth Amboy Business Improvement District (BID) is presenting this year.
Perth Amboy and South Amboy are jointly staging the fireworks, which are renowned for their size, scope and sound, on Monday, July 3. The theme is "Americana," and the event includes a slate of pre-show family activities, as well as a magnificent musical program that is simulcast by WMAQ-FM during the fireworks.
The fireworks extravaganza and preliminary events are free and open to the community and their guests. Visitors are invited and there is room for all. The program's expenses are paid with funds raised from generous individual contributions and sponsorships from corporations, and small businesses as well as nonprofits. Companies and individual can make a donation to the fireworks at Celebrate Our Stars & Stripes, which raises funds, plans and helps present the event. Many groups and individuals volunteer their time to help the BID make these programs and events a worthwhile. Generous support is provided by Perth Amboy's municipal departments and local schools and such key groups as PARTNER, Horizon, Jewish Renaissance Foundation and NJSHCC.
Ask the Rabbi
Wednesdays, 12-1 p.m. @ Food Court in Menlo Park Mall (between Chik-fil-A and Panera). Have a question? Have a seat! Bring your lunch and ask Rabbi Ari Saks of Congregation Beth Mordecai ANY question you'd like about Judaism, life, spirituality…anything! First person to come will get a FREE drink from the rabbi. For more information please contact Rabbi Saks at
ari.saks@gmail.com
Stories From Perth Amboy
PERTH AMBOY – Stories From Perth Amboy by Katherine Massopust is available at the Barge Restaurant, 201 Front St., Perth Amboy or in Fertig's Uniform Store, 195 New Brunswick Ave., Perth Amboy For more info call Katherine at 732-261-2610 or call the Barge at 732-442-3000 – or Fertig's at 732-442-1079 – A Great Gift! Get it now along with Then & Now: Perth Amboy!
Kearny Cottage Open
PERTH AMBOY – Come visit the historic home of Commodore Lawrence Kearny. The Cottage is located at 63 Catalpa Ave, Perth Amboy, and is open on Mondays and Thursdays from 2 p.m. – 4 p.m. and the last Sunday of the month from 2 p.m. – 4 p.m. by appointment. The Kearny Cottage needs your help.  Anyone interested in joining the Kearny Cottage Historical Society please contact 732-293-1090.  We are on the web!   www.KearnyCottage.org
Proprietary House Open
PERTH AMBOY – The Proprietary House, the last official Royal Governor's residence still standing in the original 13 colonies, is open every Wednesday from 1:00 p.m. to 4:00 p.m., for tea and tours.  Tea  is served in our atmospheric candle-lit wine cellar, and includes our delicious homemade desserts and assorted teas. A $10 donation, $5 for children under 12, covers both the tea and a mansion.
Although the house is still in the process of being restored, some rooms have been newly decorated. Go back in time and learn about William Franklin and other residents of the house. It's a perfect way to spend a pleasant afternoon. The gift shop is also open.
Groups are welcome, although reservations are required for groups over six people. The Proprietary House is located at 149 Kearny Ave., Perth Amboy, NJ. Tel. 732-826-5527 E-mail: info@proprietaryhouse.org. Follow us on our website, www.theproprietaryhouse.org and/or Facebook.
Volunteer Drivers Needed For Meals on Wheels Program
HIGHLAND PARK – Jewish Family Services of Middlesex County (JFS) is in need of volunteer drivers to deliver meals to homebound senior adults in the Highland Park area for the Kosher Meals on Wheels Program.  The program delivers meals Monday – Friday mornings. A commitment of at least 2 days per month for regular volunteers is required. Also seeking substitute drivers who can fill in as needed throughout Middlesex County.  Must have valid driver's license. Please contact the JFS Volunteer Coordinator for more detailed information at 732-777-1940 or visit www.jfsmiddlesex.org under the Volunteer Tab.
Become A Member of the South Amboy First Aid & Safety Squad
SOUTH AMBOY – Serve the Emergency Medical Needs of Your Community! A Unit of A.R.C. If you are at least 16 years old and have a few available hours in your day each week to give to others, contact us at Southamboyfirstaid.org or call (732) 721-1005. South Amboy First Aid Squad serves our residents 24 hours-a-day, 7 days-a-week, 365 days-a -year. The squad is an independently run private organization, completely staffed by dedicated volunteers and supported by tax-deductible donations. Join your fellow residents with service to our community. Neighbors Helping Neighbors! All training courtesy of the South Amboy First Aid Squad. See how a little bit of your time can benefit so many. Become A Volunteer Member Now! South Amboy First Aid Squad – PO Box 328 – South Amboy, NJ 08879.
Exploring Law Enforcement
NEW JERSEY – Get your hands on the challenging field of Law Enforcement. Law Enforcement Exploring offers young men and women ages 15-20 the chance to experience law enforcement career opportunities. For information about scouting contact Will C. Adams Office# – 973-765-9322 ext. 234; Cell# – 732-540-5936 or email: will.adams@scouting.org Join Now!
Bingo
PERTH AMBOY – Magyar (Hungarian) Reformed Church Hall, 347 Kirkland Place, Perth Amboy (Shuttle service from church parking lot on Wilson Street from 5:45 p.m. to 7:15 p.m.) $1,000 BINGO on Mondays. Doors open at 6:00 p.m. Bingo starts at 7:30 p.m. Kitchen will be open. For more info: Call 732-442-7799 or 732-261-8726.
Sayreville/South Amboy Police Auxiliary Members Wanted
SOUTH AMBOY/SAYREVILLE – Attention South Amboy / Sayreville Residents:  The Sayreville Police Auxiliary is seeking new members to join its volunteer force. If you are interested in a future in law enforcement and have a desire to serve your community, this is a great opportunity! Interested applicants must be 18 years of age or older, be able to pass a criminal background check and possess a valid New Jersey driver's license. Interested applicants can download an application from: www.sayrevillepoliceaux.org
Bingo
SAYREVILLE – FEELING LUCKY! Get out of the house and off the couch – come enjoy an evening or afternoon playing Bingo. St. Stan's Parish, 225 MacArthur Ave., Sayreville – has Bingo each Thursday evening, with doors opening at 6 p.m. and games beginning at 7:30 p.m. We also have Sunday afternoon Bingo each week, with doors opening at 12 Noon and games beginning at 1:30 p.m. Our kitchen is open for great homemade lunch and dinner specials along with a nice selection of snacks to munch on. Please call our Parish Office at (732) 254-0212 for more info. See you there!
Christ Church of South Amboy Thrift Store and Services
SOUTH AMBOY – 1. Our Thrift Store is open: Tuesday, 12 p.m. until 3 p.,. and Thursday, 12 p.m. until 3 p.m. All are welcome to shop.
2. Please join us for Mass and Fellowship on: Saturday, Service at 5:00 p.m., and Sunday, Service at 9:00 a.m. Fellowship follows our 9:00 a.m. Mass. Christ Church is located at 257 Fourth Street, South Amboy. The entrance for parking is on Main Street.
DVD/Media Drive
SOUTH AMBOY – The Sadie Pope Dowdell Library is having a DVD/Media Drive. Please place your unwanted DVDs, Blu-Ray, CDs, and video games in good condition, into the collection boxes at the Dowdell Library, or Madura Pharmacy Your contributions will be donated to the Dowdell Library to help enhance its current collection. Larger collections call Grace at 732-721-6592 for pick-up Thank you for your support! This on-Going Collection Drive is sponsored by the Dowdell Library Foundation, Inc.
Stories From Perth Amboy
PERTH AMBOY – Stories From Perth Amboy by Katherine Massopust is available at the Barge Restaurant, 201 Front St., Perth Amboy or in Fertig's Uniform Store, 195 New Brunswick Ave., Perth Amboy For more info call Katherine at 732-261-2610 or call the Barge at 732-442-3000 –  or Fertig's at 732-442-1079 –  A Great Gift! Get it now along with Then & Now: Perth Amboy!
$100 Groceries for $40 or Less
PERTH AMBOY – The Jolin Food program is designed to provide families with nationally branded food products at wholesale prices. On behalf of the Cathedral's Community Development Corporation, the Jewish Renaissance Foundation's AmeriCorps is helping to promote the Jolin Food Box. Order by the 2nd Tuesday of the month online or by phone and pick up by the 3rd Saturday of the month. Go to  https://jolinfoodbox.com to place your order online or call 732 826 8207 and ask for Juana Kearney.
Have You Volunteered Lately?
PERTH AMBOY – The first and biggest benefit AmeriCorps VISTA members get is the satisfaction of incorporating service into their lives and making a difference in their community and country. The intangible benefits alone, such as pride, satisfaction and accomplishment are worthwhile reasons to serve.  There are other benefits as well including awards, job and education certifications, professional development, and more. For more info call the Jewish Renaissance Medical Center, 275 Hobart Street, Perth Amboy.
Food Stamps Assistance
PERTH AMBOY – Every Wednesday there will be a Food Stamps Assistance Program 10 a.m.- 5 p.m.:  JRF's Family Success Center families to come in and meet with a representative from the Community Food Bank of NJ to assist with food stamps application and eligibility guidelines. For additional information please call 732-638-5063 or visit our office located at: 149 Kearny Ave. Perth Amboy (Rear of Proprietary House).
HIV Support
PERTH AMBOY — Raritan Bay Medical Center is sponsoring an HIV support group meeting on Monday's at 6 p.m. Anyone diagnosed with or caring for someone infected with HIV is welcome to attend.    Meetings  are  held  at  the hospital's  Perth  Amboy Division, New Brunswick Avenue. To register or for more information, call (732) 324-5022.
Volunteer Firefighters Needed
PERTH AMBOY – The Perth Amboy Fire Department: Volunteer Division needs members. Accepting men and women ages 18 years or older.  Volunteers must be a Perth Amboy resident.  For more information please contact 732-442-3430.
Do You or Someone You Know Have Old Photographs or Documents?
The Kearny Cottage Historical Society is looking for old photos and documents of Perth Amboy, South Amboy, Woodbridge, Fords, etc. (local area) for an archiving project. Your photos and documents will be scanned into digital format and returned to you. For more info please call 732-293-1090
Connections Program Seeks Volunteers
MIDDLESEX COUNTY – The Connections Program of Catholic Charities, Diocese of Metuchen, a voluntary child to adult match program is seeking adult volunteers to provide a positive friend relationship to children and youth that has suffered a loss or has special needs.  These children reside in Middlesex County and Franklin Township and are in desperate need of a positive role model.  Adult Volunteers are being sought to make a difference in the lives of children and youth through one-to-one activities.   Any individual 18 years old or older, of any ethnic, religious or economic background, who is interested in making a positive impact on a child's life is eligible to become an adult volunteer mentor.   All adult volunteers will be screened, receive training, staff support and other services as needed.   If you are interested in learning more about the Connections Mentoring Program, please contact Jeanette Cullen at (732) 738-1323.
Notice: Community Announcements or "Shorts"
The Amboy Guardian is committed to serving the community. However, due to the rising cost of print publication, we are forced to now charge a small fee for community announcements in our print version. We will provide one complimentary short paragraph or "short" per event. After your event "short" is published for one week, there will be a $5.00 fee per week charge for each additional "short" published pertaining  to that particular event. For those who pay for a display ad, there will be no fee for additional shorts pertaining to the event in the paid display ad. To our regular loyal advertisers who hold community events, your "short" announcements will remain complimentary. Effective 1/1/16. Thank you.
Carolyn Maxwell, Owner/Editor/Publisher
Katherine Massopust, Asst. Editor/Writer/Layout
The Amboy Guardian.