Press Release, 7/5/2017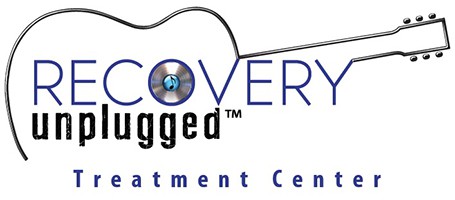 HIGHTSTOWN, NJ – Recovery Unplugged®, an addiction treatment center that uses music as a catalyst towards the effective treatment of substance abuse has embraced the Face the Music Foundation, a non-profit which helps cultivate the resources to help those who are struggling with addiction and provides assistance towards substance abuse treatment from donations, today announced the Summer Music Festival on July 22 from 2:00pm – 9:00pm will be held at the VWF Hall located at 140 Dutch Neck Road in Hightstown, NJ.
Full day of live music, food and fun to benefit the Face the Music Foundation;  "Tattoo Tony" from Under My Skin will be tattooing. Special Performances by: Dj Ryan Janni, Rodney & Eva, Madhaus, Project One, Bonovan, Dex Childs, Zeppasaurous, Todd Moeller, Regenerated Souls;  NBC's "The Voice" Dawson Coyle, Orlino Rocks, High Octane and Broken Past with Tattoo Tony.
With all proceeds to benefit the Face the Music Foundation, special guest performances include the following: Dj Ryan Janni, Rodney & Eva, Madhaus, Project One, Bonovan, Dex Childs, Zeppasaurous, Todd Moeller, Regenerated Souls, Dawson Coyle, Orlino Rocks, High Octane and Broken Past. Tickets are available at the door for $10 or purchased ahead by contacting a ticket representative at (856) 690.8878 for Darla or (609) 471.0332 for Lee.
"We're thrilled to be a part of the Summer Music Festival and dive into the state of New Jersey to provide further awareness options of effective and unique treatment," says Chief Strategy Officer of Recovery Unplugged, Paul Pellinger
"The challenge with typical talk-based and so-called "12-Step" treatment program is that eventually patients have to leave and rely on relapse prevention protocols focused on health and legal warnings. When client departs Recovery Unplugged, they leave with the musical "recovery triggers" they themselves have created. The music making helps them learn to communicate emotionally. The process of utilizing music becomes a catalyst for an emotional connection to the soul where long lasting change occurs. When we work with addicts using all aspects of music, from the lyrics, the vibration, live performances, etc. … it breaks down defenses, motivates and facilitates the recovery process," adds Pellinger.
In addition, the Recovery Unplugged program is designed to adapt to individual needs. Although addicts tend to have much in common, people's fundamental differences can be overlooked in some treatment environments. Recovery Unplugged works to establish a better understanding of the individual and his or her needs for a full recovery. Clients engage in a full continuum of care including detox, residential treatment day/night treatment intensive outpatient programming including community housing and transitional living.
Many people working in addiction rehabilitation report that recovering from drug addiction often involves at least one relapse, and that many users will backslide multiple times. A frequently used and often misleading National Institute on Drug Abuse (NIDA) statistic states, "40-60% of people addicted to substances recover and remain sober. However, there is no precise statistic that calculates an average relapse rate after addiction rehab program completion. Professionals do agree that most addicts will enter addiction treatment programs that use some form a "12 Step" program again and again without achieving long-term sobriety.
About Recovery Unplugged
Recovery Unplugged® Treatment Center is an addiction treatment organization with facilities in Florida and Texas offering a music-based approach to treatment and recovery from chemical dependency. The centers combine traditional and cognitive behavioral approaches that use music, performance and appreciation as catalysts to break down emotional barrier to inspire and motivate the change necessary for lasting sobriety. Recovery Unplugged® is committed to providing hope and healing, using music to help individuals suffering from addiction all over the United States.
 With facilities in Ft. Lauderdale, Fla. and Austin, Texas, Recovery Unplugged uses musical immersion and a customized blend of therapies to affect behavioral change, sustain sobriety after treatment and to combat relapse. Since opening almost three years ago, Recovery Unplugged® has achieved client completion and long-term sobriety rates of over 90 percent and a long-term sobriety rate over five-times the national average. Treatment results have proven so promising that Nova Southeastern University has been gathering data over the last two years which confirms independently that the Recovery Unplugged® treatment model is a proven method. Research has revealed an extremely low AMA rate (the rate at which patients leave a program against medical advice) of less than nine percent compared to the national average of 39 percent. For more information call (855) 906-2980 or visit recoveryunplugged.com