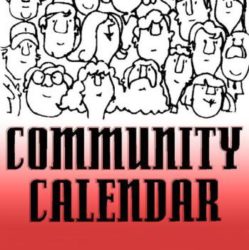 Cruise Nights on Broadway
SOUTH AMBOY – SOUTH AMBOY – Come join DJ Richie, The Flash and Crew for great cruise nights the third Wednesday of every month from June to October from 6 p.m. to 9 p.m. Music from the 50's to the 80's Trophies will be awarded – Bring the Family! For additional information please contact carshowsRus@gmail.com or Mike Toth at mtoth1@optonline.net or 908-930-3497. Sponsored by the City of South Amboy.
Raritan Bay Cruisers Car Show
WOODBRIDGE- Tuesdays through Sept. 26 from 6 p.m. – 9 p.m. at Pizza Hut, Rte. 9, Woodbridge (Wal-Mart Parking Lot). Weather Permitting. Rock & Roll Music, Trophies, Kids Games, and Just Family Fun. For more info about Cruise Night Call 1-732-407-2396.
A.C. Bus Trip – San Salvador Seniors
PERTH AMBOY – The San Salvador Seniors are sponsoring a bus trip to Caesar's Casino in AC on Thursday, September 7, 2017. Bus leaves 12 Noon from the Perth Amboy Knights of Columbus, High Street, Perth Amboy. Cost 30 pp. Receive $30 back in slot dollars. For more info call Joe at 732-826-0819.
South Amboy Knights of Columbus Fall Events
SOUTH AMBOY – Classic Car Cruise Night, September 8. South Amboy Knights of Columbus Council 426 hold their fall Cruise Nite Friday September 8 from 6 to 9 p.m. in the parking lot of the Knights of Columbus 308 Fourth St. South Amboy. Please bring non-perishable food items for the local food pantry. Baby foods, peanut butter, or diapers are particularly needed. Trophies awarded to the best entries. For more information call 732-553-9060.
Open Mic, September 29. South Amboy Knights of Columbus Council 426 resume their Open Mic series for the fall season Friday September 29beginning at 8 p.m. Anyone who is part of group or is an individual performer is invited. Refreshments are also available. For more information call 732- 721-2025.
South Amboy Knights of Columbus Council 426 sponsors a trip to Sight & Sound Theatre and Shady Maple Smorgasbord, Lancaster, PA, on Saturday, December 9. Motor coach leaves South Amboy K of C Hall at 8 a.m. for the 11 a.m. show, "The Miracle of Christmas." with 3 p.m. dining at Shady Maple. Cost of $130 includes round trip motor coach transportation, tickets for the show, and lunch buffet. For more information call Nancy Smetana at 732-721-2025 or nsmetana65@gmail.com.
NAACP Perth Amboy Area Branch Hosts Prayer Vigil
Press Release 8/27/17
CARTERET, PERTH AMBOY, SAYREVILLE, SOUTH AMBOY, AND WOODBRIDGE TOWNSHIP – Perth Amboy Area NAACP joins with the Saint James AME Zion Church and Pastor Amos Dickerson, Jr. to unite in Prayer for ACTION! The recent tragedies that our nation continues to face with civil unrest as well as the recent brutal police beating of a young black teenager in Carteret creates a greater sense of urgency for our faith communities to come together.
The prayer vigil will be held on Friday, September 8, at the St. James AME Zion Church of Perth Amboy located at 68 Commerce St, Perth Amboy, NJ 08861, beginning at 6 p.m. The entire community is invited to attend!
The event is chaired by Rev. Donna Stewart, Pastor, New Jerusalem AME Zion Church, and hosted by Rev. Amos Dickerson, Jr., Pastor, St. James AME Zion Church of Perth Amboy.
Clergy from congregations throughout the local area will focus on our civic leaders, families, community, unity, and much more. This event is free! To register your congregation, contact us at NAACPPerthAmboyArea@gmail.com.
Live Music
PERTH AMBOY – Live Music every Saturday Night at 8 p.m. at Al Cibelli's Night Club, 1096 Convery Blvd., Perth Amboy. Saturday, September 9, don't miss Cory Singe & Mikell's Plot, No Cover. Doors open at 8 p.m. Must be 21 to enter and drink. Extra parking across the street.
Dowdell Library Upcoming Activities
SOUTH AMBOY – Raise your awareness of diabetes, hypertension and preventative healthy living with a program presented by the North American Disease Intervention on Saturday, September 9 from 1-3 pm. Get fit with health screenings provided by St. Peter's University Hospital on Monday, September 25 from 5:30-7:30 pm.
Teens and Adults! Join us for culinary fun on Monday, September 18 from 3-4 pm. Learn how to make a quick, simple and tasty rice pudding dish in just a few minutes – perfect for a last minute dessert when unexpected company arrives.
Enter the Banned Book Week Contest Monday, September 25 to Friday, September 29, and have a chance to win a prize! Simply, match the title of the banned book with the reasoning for its ban. This annual event celebrates the freedom to read and highlights the value of free, and open access to information.
Business owners, join us for the city's business breakfast on Tuesday, September 26, at the Dowdell Library from 8-9 am for breakfast, networking and a demonstration of RefUSA. This free online research tool can be used to target customers, identify your market and create a marketing plan. This event is being sponsored by Masterpiece Mixers Paint & Party Studios on Broadway in South Amboy.
The Dowdell Library will hold bilingual math and science (MAAST) story times starting Wednesday, September 27 from 3:30-4:30 pm. These storytimes will be conducted for children (ages 3-6) and their families in Spanish and English and will involve reading, singing, and hands-on creative projects. This program is provided by a grant from the New Jersey State Library and the National Institute for Early Education Research (NIEER) at Rutgers University to host the Math and Science Storytime Series (MAAST.)
Music @ Dowdell is excited to present "Noisy Neighbors!" This Mardi Gras inspired band will perform live at the Dowdell Library on Monday, October 2 from 6:30-8 pm. Bring friends and family to enjoy an enchanting evening of Mardi Gras! The library will hold a "Maskarade" competition for the most intriguing mask. Don't miss it!
To learn about upcoming library programs, sign up for the monthly eNewsletter at http://dowdell.org/newslettersignup.html
The Dowdell Library's hours are Monday, Tuesday, and Thursday from 10 am to 8 pm, Wednesday and Friday from 10 a.m. to 5 p.m., and Saturday from 12 to 4 p.m. For more information, please visit www.dowdell.org, or contact the Library at 732-721-6060 or comments@dowdell.org.
Residents of Perth Amboy: Free Rabies Vaccination Clinic for Cats and Dogs – 3-Year Vaccine
Saturday, September 9, 2017. 9 a.m. – noon, City Garage, foot of Fayette Street.
LICENSE FEES: Spayed or Neutered Dogs or Cats: $ 7.00
(Bring Veterinarian's Certificate). All Other Dogs or Cats: $10.00
Cats & Dogs Must Be Accompanied By An Adult.  Dogs Must Be On A Leash. PLEASE DO NOT FEED YOUR DOG/CAT 6 HOURS PRIOR TO IMMUNIZATION
The vaccination as supplied by the State Department of Health for use at local clinics maintains a three (3) year duration of immunity. However, please note: In order to avoid a lapse in immunity for third-year licensing year, it is highly recommended by the State that animals be re-vaccinated every two (2) years.
Licenses cannot be issued in a licensing year if rabies shots expire
AFTER NOVEMBER 1ST OF THE LICENSING YEAR. IF YOUR DOG OR CAT HAD A RABIES VACCINATION IN 2015 VACCINATION IS DUE NOW! – Elaine M. Jasko, City Clerk
Book Sale
PERTH AMBOY – Pick up a book or two ($.50 for paperbacks/$1 for hard cover) …or select a "bag of books" for a price of only $5. Presently due to lack of shelf space we are NOT accepting any donations of books.
Visit us at the Brighton Ave. Community Center located at the corner of Brighton Ave. and Sadowski Pkwy. in Perth Amboy. The schedule is as follows: Saturdays: Sept. 9 & 23; Oct. 14 & 28; Nov. 11 & Dec. 9. We will be there from 1:00 p.m. – 3:00 p.m. (weather permitting). For more info, e-mail us at friendsofperthamboylibrary@gmail.com Book Dealers are welcome. !!!!
Moonlight Music Series
PERTH AMBOY – Perth Amboy Artworks is partnering with the Historic City of Perth Amboy's Ferry Slip Museum to present a Spring/Summer 2017 live music series at the Ferry Slip. Enjoy great live music, the moonrise over Raritan Bay and check out the Ferry Slip Museum. The free live music events are from 7 p.m. – 9 p.m. at 200 Front St, Perth Amboy.
Saturday September 9 – Proper and Joseph Frame
The Paradox Process: A Feeling Miracle
SOUTH AMBOY – Tired of letting your feelings define who you are? Join Author and NYC Psychotherapist Thomas M. Jones, Co-Developer of the Paradox Process for this powerful interactive session. Master simple techniques to break through your own barriers and make effective change now! Saturday, September 9, 2017 at 6:30 p.m. at the South Amboy YMCA, 200 John O'Leary Blvd., South Amboy. Presented by the South Amboy Arts Council. $25pp. For workshops or for more information visit southamboyarts.org or call 732–316–0222.
September 11th Memorial Service
SAYREVILLE – The Borough of Sayreville will be hosting the 16th Annual Memorial Service to remember the victims of September 11, 2001. The Memorial Service will be held at 7:00 p.m. on Sunday, September 10, 2017 rain or shine at the Sayreville Borough 9/11 Memorial in Burke's Park, Washington Road. Those wishing to attend are asked to arrive by 6:30 p.m. For more information, contact Robert Bruce, Program Coordinator at 732-322-5514.
Frog Hollow 5K Run & Health Walk
SOUTH AMBOY – Frog Hollow Swim and Tennis Club's 40th annual 5K Run and Health Walk will be held Sunday, September 10. Proceeds will benefit the city of South Amboy's Fire and First Aid departments.  There will be a free youth Fun Run, awards, t-shirts, post race picnic, and all day swimming and tennis for race participants. Entry fee is $20 + $3.25 sign-up fee. Registration ends Sept. 8, at 11:59 p.m. For more information or to download a registration form, go to www.froghollowswim.com.
Fitness Classes
SOUTH AMBOY – Christ Church in South Amboy will be running Fitness classes starting on Monday September 11. Christ Church is located at 221 Main Street, South Amboy. Cardio Interval/Kickboxing class starts at 6:30 p.m. and ends at 7:20 p.m. The cost is $60 for 8 classes. The Hard CORE Yoga class starts at 7:30 p.m. and ends at 8:20 p.m. The cost is $60 for 8 classes.
Part of the proceeds benefit Christ Church. Equipment needed for both classes is a Yoga mat. The Cardio class is a fast paced, fat burning class. Low impact options for safety! Time will be given for a short abdominal session prior to the cool down stretch.
The Yoga class is an intermediate/advanced class, beginners are welcomed but encouraged to go at their own pace. This class will focus on poses for a HARD CORE.
The classes are run by Denise Morgan, CGEI, CPT, CYT. Pre-registration is required. There will also be a Strength/Cardio Interval class starting on September 9. 9:15 a.m.-10:05 a.m. Saturday Mornings 8/$60. An interval class using several different pieces of equipment. Equipment needed is a Yoga mat and a set of weights. Full body tone. Please call Denise at 732-525-9536 or email healthandfitnesswithdenise@gmail.com
First Time Homebuyer Workshop
PERTH AMBOY – Attention Gateway Neighborhood Residents! P.A.R.T.N.E.R. is offering FREE Vouchers for Gateway Residents to attend the First Time Homebuyer workshop on September 12,13, and 14, 2017 from 6 p.m. – 9 p.m. at the Perth Amboy Housing Authority, 881 Amboy Ave., Perth Amboy.
Know the ten steps to buy a home; get help with closing costs, down payment and credit repair. Register today – call 732-442-0384 or stop by the P.A.R.T.N.E.R. Office at 415 Fayette St., Perth Amboy.
This class will be in English/Spanish. You must attend all classes in order to receive certification for eligibility for down payment and closing. Registration Required. The Perth Amboy Housing Authority is a HUD Certified Housing Counseling Agency.
Learn to Control Your Diabetes – Free Workshop Series
PERTH AMBOY – Are you a person with Medicare living with diabetes or know someone who is? Take control of your health through a free and fun program. Learn about preventing complications, healthy eating, exercise, dealing with stress and depression, medication management, communicating effectively with healthcare providers, problem solving, and much more.
This free six-week workshop will be offered at the Raritan Bay Area YMCA on 357 New Brunswick Avenue in Perth Amboy, NJ 08861. Workshops are on Thursdays from September 14 to October 19, 2017 from 10:00 a.m. to 12:30 p.m. All attendees must register by the second workshop session. Each participant (one per household) will receive a complimentary textbook, Living a Healthy Life with Chronic Conditions, 4th edition ($20 value).
Edison AARP Ch. 3446
Upcoming Events:
Sept. 15: Li Grecis, Staten Island, NY – For reservations, call Mary Ann at 732-287-3659.
Oct.17: Lakeside Manor, Hazlet, NJ – For reservations, call Mary Ann at 732-287-3659.
For additional information on the chapter or upcoming events, visit our website at www.edisonaarp.org.
Flapjack Fundraiser at APPLEBEE'S®
PISCATAWAY – You're invited to a Flapjack Fundraiser breakfast to support Community Child Care Solutions at APPLEBEE'S® at 1282 Centennial Ave Piscataway, NJ 08854. Tickets: $10 on Saturday, September 16, 2017 8 a.m. -10 a.m. For more info contact: 732-934-2825 or email fundraising@communitychildcaresolutions.org
Breakfast by the Sea
TOMS RIVER – Join us for Praise, Prayer and Purpose, Saturday, September 16, 2017 at 10 a.m. Held at New Hope Baptist Church, 11th St, & 3rd Ave. Toms River, NJ 08754. Guest Speaker: Rev. Kayron Jordan-Edley, Assistant Minister, Metropolitan A.M.E. Zion Church, Jersey City, NJ. Donation $15.
Sponsored by New Jerusalem A.M.E. Zion Church (Caribbean Support)
New Jerusalem A.M.E. Zion Church, 74 3rd Ave. Toms River, NJ 08757.
Rev. Donna Stewart, Pastor, 732-877-7182
email Njamezion2016@yahoo.com or motherofthreechaps@yahoo.com
"Praying on Purpose"John 21:12
Terra Cotta, Perth Amboy's Lasting Legacy
PERTH AMBOY – Proprietary House Association will present "Terra Cotta, Perth Amboy's Lasting Legacy" on Sunday, September 17, 2017 at 1:00 p.m.
Purchase tickets in advance for a journey back to when Perth Amboy was the world's terra cotta capital. Dr. Richard Veit of Monmouth University will outline the history of our local terra cotta industry and its contributions to many of the nation's iconic buildings. Long-ago views of terra cotta will be presented in a special slide show from the collection of the late Louis P. Booz III.
The program will continue with a choice of guided bus or self-guided driving tours of unique examples of surviving architectural & ornamental terra cotta. The afternoon will end with a reception overlooking Raritan Bay, at the Victorian-era home of a bygone terra cotta industry executive.
SPACE IS LIMITED!!! Tickets now on sale, on a first-come, first-served basis. ADMISSION: Program & Reception w/ Guided Bus Tour – $40 per Person / $35 for Members; Program & Reception w/ Self-guided Tour – $25 per Person / $20 for Members.
To purchase tickets, contact PROPRIETARY HOUSE ASSOCIATION – Phone: (732) 826-5527; E-mail: info@theproprietaryhouse.org; Address: 149 Kearny Avenue, Perth Amboy, NJ, 08861
All funds raised will benefit ongoing restoration and operation of Proprietary House's Museum.
2017 Benefit Golf Outing
PRINCETON – The Perth Amboy AHEPA (American Hellenic Educational Progressive Association; https://ahepa.org/;https://ahepadistrict5.org/) Raritan Chapter 288 announces its 2017 Benefit Golf Outing to support Autism Awareness and the AHEPA Service Dogs for Warriors National Program. The Golf Outing is scheduled for September 17, 2017 beginning with 11:00 a.m. registration, an 11:15 a.m. lunch, followed by a 1 p.m. golf start time, and dinner beginning at approximately 5 p.m. – all taking place at the beautiful Bunker Hill Golf Course (https://bunker.distinctgolf.com/) in Princeton, NJ. We are accepting Tee Sign Sponsors, as well as food and beverage sponsors, and donations.
Viva Vallenato! Folk Music of Colombia
WOODBRIDGE – Celebrate National Hispanic Heritage Month at the Woodbridge Main Library, 1 George Frederick Plaza Woodbridge with a free performance appropriate for all ages by the Viva Vallenato Cumbia Band on Monday, September 18 at 7 p.m.
The Viva Vallenato Cumbia Band performs the electrifying folk music of Colombia, South America. The rhythms will make you dance. The accordion will sing to your soul. These happy songs contain the cultural memory of a people with roots in Africa, Native America and Europe. Learn the stories behind this unique music, learn some dance steps, and come dance the cumbia with Viva Vallenato!
The Viva Vallenato Cumbia Band has been featured on local news outlets such as WPIX News, Univision, Telemundo 47 "Acceso Total" TV show, and Telecafe, Telecaribe, Telepacifico TV (Colombia). They have also preformed at the Bradley Beach Concert Series, Maplewood Cultural Heritage Festival, and Bergen County Colombian Festival.
For more information please see https://www.thatoldspirit.com/viva-vallenato. Also check out their videos at https://www.youtube.com/watch?v=e4o8Hqn4WtM
Ending Homelessness?
Press Release
PERTH AMBOY – God's Army Ministries to End Homelessness cordially invite you and a friend to the "ENDING HOMELESSNESS" Sustainable Partner fundraiser. This event is only the beginning of our collaborative efforts to END HOMELESSNESS in our community. The event takes place on September 21 at Mi Tierra, 315 State Street, Perth Amboy at 5:30 p.m.
We hear a lot about 'ending homelessness.' It is a very reasonable question to ask – "Can homelessness end in our lifetime?"
Robert F. Kennedy said, "There are those that look at things the way they are, and ask why? I dream of things that never were, and ask why not?"
Why not? Why not give it all we have and see what happens? Local Pastor Bernadette Falcon-Lopez and her "Army" (God's Army Ministries and other partners) stand ready, willing, and able to fight the war on homelessness. Understand however, this is not an army in the way most of us think of an army. This is a small army of five or six dedicated volunteers who show up consistently to help. Moreover, hear this: most of the volunteers are folks who had been homeless and helped by Pastor Berny.
Despite the obstacles and the small numbers, in 2016, almost 2,000 meals were served to the homeless and poor. Nearly 200 families and individuals were served through case management. Permanent housing was found for 40 families and individuals and another 103 were on the pending list.
People were taken care of. They were not sent on their way with pat answers or a pat on the back. They were counseled, coached, and directed to services they needed. Each month, thousands of volunteer hours support the homeless to find food, shelter and services to help them succeed in their journeys of life and most importantly, to help them find a place to call home.
So, back to the question, can we end homelessness? The answer is a conditional No and Yes! No, without help this vision CANNOT see reality and, Yes, with your help, we CAN see an end to homelessness. Imagine what could happen if the Army could grow. Won't you 'enlist'?
If you would like to learn more about partnering with the Raritan Bay Area YMCA and God's Army Ministries to End Homelessness, please call 732.771.9910, or visit our website at rbaymca.org. You can make a donation at any time by texting "Ending" to 91999.
Or become a sustaining partner by attending our Fundraiser on September 21 at Mi Tierra, 315 State Street, Perth Amboy at 5:30 p.m. by texting "EndingRSVP" to 51555.
Professional Best Practices for Artists
SOUTH AMBOY – Saturday, September 23, 2017 at 6:30 p.m., join artist and educator, Laura Petrovich-Cheney, as she shares her advice on how to identify opportunities and get your work seen! Laura is an award-winning artist in education and collections of work are exhibited internationally. $10 suggested donation. Presented ARTS Council at South Amboy YMCA, 200 John T O'Leary Boulevard. For workshops or for more information visit southamboyarts.org or call 732–316–0222.
"Blood Road" Film Screening
PISCATAWAY – "Blood Road" official trailer: BloodRoadFilm.com. "Blood Road" captures Rebecca and her Vietnamese riding partner Huyen Nguyen's 1,200-mile journey of self-discovery, as they search for the place where Rebecca's father, a U.S. Air Force pilot, was shot down in Laos more than 40 years earlier. During this voyage, the women push their bodies to the limit, while learning more about the historic 'Blood Road' and how the Vietnam War shaped their lives in very different ways.
September 23 at 2:00 p.m. – 5:00 p.m.:
2:00 p.m. – 3:30 p.m.
Film Screening:
3:30 p.m. – 4:00 p.m.
Panel Discussion:
4:00 p.m. – 5:00 p.m.
Reception:
$10 General Admission
Lucy Stone Hall at Rutgers University, 54 Joyce Kilmer Avenue, Piscataway Township, NJ
World War I: United States, New Jersey, and Woodbridge
WOODBRIDGE – In commemoration of the 100th anniversary of America's involvement in World War I, the Woodbridge Historical Association presents Brian Armstrong who will recognize the role area serviceman played in WWI on Monday, September 25, at 7 p.m. in the Downstairs Meeting Room of the Woodbridge Public Library. An independent historian and author, Mr. Armstrong also will discuss the history of the war, the political climate in which the United States entered the Great War and will bring to life Woodbridge area servicemen who died during the war with photos, letters, newspaper reports and military records. Brian Armstrong is the Vice President, Central Region, for the League of Historic Societies and frequently lectures throughout the state on local history.
The public is invited to the monthly HAWT meeting on September 25 at Woodbridge Public Library which is located on Amboy Avenue and George Frederick Plaza.
The Machine Performs Pink Floyd
SAYREVILLE – Also: Mikell's Plot & Raftree at the Starland Ballroom, 570 Jernee Mill Rd, Sayreville, NJ 08872 Saturday, September 30, 2017 at 7 p.m. – 11 p.m. For more info call: 732-238-5500 or email: info@starlandballroom.com
A.C. Bus Trip – Fellowship Circle of the Hungarian Reformed Church
PERTH AMBOY – A.C. Bus Trip to the Tropicana Casino on Sunday, October 1, 2017. Sponsored by the Fellowship Circle of the Hungarian Reformed Church, 331 Kirkland Place, Perth Amboy, NJ. Bus leaves the church at 12:00 p.m. – 6 p.m. hour stay at Casino from when we arrive in A.C. Cost: $30.00 per person ($25 slot play). Bagged lunch provided -To reserve a seat call: 732-261-8726.
Third Annual Pink Ribbon Gala
PERTH AMBOY – Celebrate Perth Amboy presents the Third Annual Pink Ribbon Gala, honoring Mary's Place by the Sea. Event takes place on Saturday, October 7, 2017, from 7 -11 p.m. Cocktail Hour starting at 6 p.m. on the St. Charles Vessel, Cornucopia Cruise Line, 401 Riverview Drive, Perth Amboy, NJ 08861.
Dinner & Dancing. Pink or Black Formal Attire. Tickets: $100 per person. Tickets available by calling Raquel Roche at 732-794-9801 or online at www.pinkribbongala2017.eventbrite.com.
Please RSVP by October 1, 2017. Mail checks to Celebrate Perth Amboy, Pink Ribbon Gala, PO Box 1905, Perth Amboy, NJ 08862, and make checks out to Celebrate Perth Amboy. Donations are tax deductible.
Roberto Clemente Gala
PERTH AMBOY – Warm greetings PRAHD supporters! As we gear up for this year's 31st Annual Roberto Clemente Gala, we'll begin sending reminders about our spectacular event! Hope to see you all on October 20, 2017!
Painting with Mozart  with Irina Maryanchik & Dennis Conners
SOUTH AMBOY – Do you want to create inner clarity, calm your mind, reduce stress, and stimulate creativity? Immerse yourself in creative artistic expression while listening to the music of Wolfgang Amadeus Mozart. Watch as emotions flow from your mind into your hands and the paintbrush, releasing them into the canvas. $25 includes supplies. Presented by the ARTS Council at South Amboy YMCA, 200 John T O'Leary Boulevard. Saturday, October 21, 2017 at 6:30 p.m. For workshops or for more information visit southamboyarts.org or call 732–316–0222
PAHS Class of 1967 Reunion
PERTH AMBOY – The Perth Amboy High School Class of 1967 will hold its 50th Reunion on Saturday, October 21, 2017, at the APA Hotel on Wood Avenue in Iselin, NJ. The night before we are hoping to have a tour of our beloved "Halls of Ivy" with Mr. Anton Massopust. After the tour, our classmate, Les Kennett is hosting a private "Classmate Party" for the Magnificent Class of 1967. Please contact Dena Moore at denabanda@aol.com or reejost@aol.com or 732-266-8550 for more information.
Edison AARP Chapter 3446
EDISON – Edison AARP Chapter 3446 is organizing a Myrtle Beach Show Tour for October 22-27. Included are 4 shows, narrated cruise on the intracoastal waterway, Georgetown tour, and more. Breakfasts & dinners are also included in the package. For information and reservations, call Bob at 732-885-1789. The trip is open to the public.
A.C. Trip & Tribute Show – Holy Rosary Seniors
HOPELAWN – The Holy Rosary Seniors are sponsoring a bus trip to Resorts Casino in Atlantic City October 25, 2017. Includes 3:30 show, a tribute to The Beach Boys, Beatles, Bee Gees, and Motown; $10 slot play; $20 food credit; bus and gratuity. Cost is $70 a person. Bus leaves Church parking lot at 10:00 am. For more details please call Ronnie 732-442-5252.
Stories From Perth Amboy
PERTH AMBOY – Stories From Perth Amboy by Katherine Massopust is available at the Barge Restaurant, 201 Front St., Perth Amboy or in Fertig's Uniform Store, 195 New Brunswick Ave., Perth Amboy For more info call Katherine at 732-261-2610 or call the Barge at 732-442-3000 – or Fertig's at 732-442-1079 – A Great Gift! Get it now along with Then & Now: Perth Amboy!
Kearny Cottage Open
PERTH AMBOY – Come visit the historic home of Commodore Lawrence Kearny. The Cottage is located at 63 Catalpa Ave, Perth Amboy, and is open on Mondays and Thursdays from 2 p.m. – 4 p.m. and the last Sunday of the month from 2 p.m. – 4 p.m. by appointment. The Kearny Cottage needs your help. Anyone interested in joining the Kearny Cottage Historical Society please contact 732-293-1090. We are on the web! www.KearnyCottage.org
Proprietary House Open
PERTH AMBOY – The Proprietary House, the last official Royal Governor's residence still standing in the original 13 colonies, is open every Wednesday from 1:00 p.m. to 4:00 p.m., for tea and tours. Tea is served in our atmospheric candle-lit wine cellar, and includes our delicious homemade desserts and assorted teas. A $10 donation, $5 for children under 12, covers both the tea and a mansion.
Although the house is still in the process of being restored, some rooms have been newly decorated. Go back in time and learn about William Franklin and other residents of the house. It's a perfect way to spend a pleasant afternoon. The gift shop is also open.
Groups are welcome, although reservations are required for groups over six people. The Proprietary House is located at 149 Kearny Ave., Perth Amboy, NJ. Tel. 732-826-5527 E-mail: info@proprietaryhouse.org. Follow us on our website, www.theproprietaryhouse.org and or/Facebook.
Historic Surveyor General's Office
PERTH AMBOY – The Historic Surveyor General's Office, which is adjacent to Perth Amboy City Hall, is now open for tours. At one time, this structure was the meeting place of the East Jersey Board of Proprietors & housed their records. Presently the Surveyor General's Office is displaying artifacts from the John Watson (1685-1768) archaeological site along with other items from Perth Amboy's rich history. Perth Amboy history DVDs are also available.
Free tours are available Wednesdays, Thursdays, & Fridays from 10:00 a.m. to 12:30 p.m. and 1:30 p.m. to 4:00 p.m. Clubs, classrooms & groups are welcome. Come & view this newly restored building!
DVRT Seeks Volunteers
PERTH AMBOY – The Domestic Violence Response Team is looking for volunteers. Open Registration Date: Wednesday, June 14, 2017 from 3 p.m. to 6 p.m. For more information, contact: Detective Liza Capo, Perth Amboy Police Department at: 732-324-3815 or DVRT Coordinator Damaris Ramirez at 732-500-5758 or Pastor Bernadette Lopez at 732-213-1537. Pick up an application at the Perth Amboy Police Department.
Have You Volunteered Lately?
PERTH AMBOY – The first and biggest benefit AmeriCorps VISTA members get is the satisfaction of incorporating service into their lives and making a difference in their community and country. The intangible benefits alone, such as pride, satisfaction and accomplishment are worthwhile reasons to serve.  There are other benefits as well including awards, job and education certifications, professional development, and more. For more info call the Jewish Renaissance Medical Center, 275 Hobart Street, Perth Amboy.
Food Stamps Assistance
PERTH AMBOY – Every Wednesday there will be a Food Stamps Assistance Program 10 a.m.- 5 p.m.: JRF's Family Success Center families to come in and meet with a representative from the Community Food Bank of NJ to assist with food stamps application and eligibility guidelines. For additional information please call 732-638-5063 or visit our office located at: 149 Kearny Ave. Perth Amboy (Rear of Proprietary House).
HIV Support
PERTH AMBOY — Raritan Bay Medical Center is sponsoring an HIV support group meeting on Monday's at 6 p.m. Anyone diagnosed with or caring for someone infected with HIV is welcome to attend. Meetings are held at the hospital's Perth Amboy Division, New Brunswick Avenue.
To register or for more information, call (732) 324-5022.
Volunteer Firefighters Needed
PERTH AMBOY – The Perth Amboy Fire Department: Volunteer Division needs members. Accepting men and women ages 18 years or older.  Volunteers must be a Perth Amboy resident.  For more information please contact 732-442-3430.
Do You or Someone You Know Have Old Photographs or Documents?
The Kearny Cottage Historical Society is looking for old photos and documents of Perth Amboy, South Amboy, Woodbridge, Fords, etc. (local area) for an archiving project. Your photos and documents will be scanned into digital format and returned to you. For more info please call 732-293-1090
Volunteer Drivers Needed For Meals on Wheels Program
HIGHLAND PARK – Jewish Family Services of Middlesex County (JFS) is in need of volunteer drivers to deliver meals to homebound senior adults in the Highland Park area for the Kosher Meals on Wheels Program. The program delivers meals Monday – Friday mornings. A commitment of at least 2 days per month for regular volunteers is required. Also seeking substitute drivers who can fill in as needed throughout Middlesex County. Must have valid driver's license. Please contact the JFS Volunteer Coordinator for more detailed information at 732-777-1940 or visit www.jfsmiddlesex.org under the Volunteer Tab.
Become A Member of the South Amboy First Aid & Safety Squad
SOUTH AMBOY – Serve the Emergency Medical Needs of Your Community! A Unit of A.R.C. If you are at least 16 years old and have a few available hours in your day each week to give to others, contact us at Southamboyfirstaid.org or call (732) 721-1005. South Amboy First Aid Squad serves our residents 24 hours-a-day, 7 days-a-week, 365 days-a -year. The squad is an independently run private organization, completely staffed by dedicated volunteers and supported by tax-deductible donations. Join your fellow residents with service to our community. Neighbors Helping Neighbors! All training courtesy of the South Amboy First Aid Squad. See how a little bit of your time can benefit so many. Become A Volunteer Member Now! South Amboy First Aid Squad – PO Box 328 – South Amboy, NJ 08879.
Exploring Law Enforcement
NEW JERSEY – Get your hands on the challenging field of Law Enforcement. Law Enforcement Exploring offers young men and women ages 15-20 the chance to experience law enforcement career opportunities. For information about scouting contact Will C. Adams Office# – 973-765-9322 ext. 234; Cell# – 732-540-5936 or email: will.adams@scouting.org Join Now!
Sayreville/South Amboy Police Auxiliary Members Wanted
SOUTH AMBOY/SAYREVILLE – Attention South Amboy / Sayreville Residents:  The Sayreville Police Auxiliary is seeking new members to join its volunteer force. If you are interested in a future in law enforcement and have a desire to serve your community, this is a great opportunity! Interested applicants must be 18 years of age or older, be able to pass a criminal background check and possess a valid New Jersey driver's license. Interested applicants can download an application from: www.sayrevillepoliceaux.org
Bingo
SAYREVILLE – FEELING LUCKY! Get out of the house and off the couch – come enjoy an evening or afternoon playing Bingo. St. Stan's Parish, 225 MacArthur Ave., Sayreville – has Bingo each Thursday evening, with doors opening at 6 p.m. and games beginning at 7:30 p.m. We also have Sunday afternoon Bingo each week, with doors opening at 12 Noon and games beginning at 1:30 p.m. Our kitchen is open for great homemade lunch and dinner specials along with a nice selection of snacks to munch on. Please call our Parish Office at (732) 254-0212 for more info. See you there!
Christ Church of South Amboy Thrift Store and Services
SOUTH AMBOY – 1. Our Thrift Store is open: Tuesday and Thursday, 12 p.m. until 3 p.m.  All are welcome to shop.
2. Please join us for Mass and Fellowship on: Saturday, Service at 5:00 p.m., and Sunday, Service at 9:00 a.m. Fellowship follows our 9:00 a.m. Mass. Christ Church is located at 257 Fourth Street, South Amboy. The entrance for parking is on Main Street.
DVD/Media Drive
SOUTH AMBOY – Please place your unwanted DVDs, Blu-Ray, CDs, and video games in good condition, into the collection boxes at the Dowdell Library or Madura Pharmacy.  Your contributions will be donated to the Dowdell Library to help enhance its current collection. Larger collections call Grace at 732-721-6592 for pick-up. Thank you for your support! This on-going collection drive is sponsored by the Dowdell Library Foundation, Inc.
Connections Program Seeks Volunteers
MIDDLESEX COUNTY – The Connections Program of Catholic Charities, Diocese of Metuchen, a voluntary child to adult match program is seeking adult volunteers to provide a positive friend relationship to children and youth that has suffered a loss or has special needs.  These children reside in Middlesex County and Franklin Township and are in desperate need of a positive role model.  Adult Volunteers are being sought to make a difference in the lives of children and youth through one-to-one activities.   Any individual 18 years old or older, of any ethnic, religious or economic background, who is interested in making a positive impact on a child's life is eligible to become an adult volunteer mentor.   All adult volunteers will be screened, receive training, staff support and other services as needed.   If you are interested in learning more about the Connections Mentoring Program, please contact Jeanette Cullen at (732) 738-1323.
Notice: Community Announcements or "Shorts"
The Amboy Guardian is committed to serving the community. However, due to the rising cost of print publication, we are forced to now charge a small fee for community announcements in our print version. We will provide one complimentary short paragraph or "short" per event. After your event "short" is published for one week, there will be a $5.00 fee per week charge for each additional "short" published pertaining  to that particular event. For those who pay for a display ad, there will be no fee for additional shorts pertaining to the event in the paid display ad. To our regular loyal advertisers who hold community events, your "short" announcements will remain complimentary. Effective 1/1/16. Thank you.
Carolyn Maxwell, Owner/Editor/Publisher
Katherine Massopust, Asst. Editor/Writer/Layout
The Amboy Guardian.