Mayor Diaz, the BID and the City's Office of Economic & 
Community Development Present First Rooftop Networking Event
"Meet and Greet" Evening for Business Professionals Will be Held in Central Business District
Press Release 9/8/17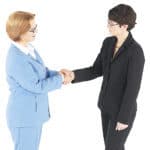 PERTH AMBOY– Perth Amboy Mayor Wilda Diaz, the Business Improvement District (BID), and the City's Office of Economic and Community Development (OECD) are hosting the community's first Rooftop Networking Event. Business owners, professionals, community leaders and executives from the nonprofit as well as government sectors are invited to attend on Thursday, September 14 from 6 PM to 8 PM. The evening of networking will be held at the Perth Amboy Parking Utility's facility at 151 Jefferson Street, where guests will gather on the rooftop level.
Admission to networking for business professionals is event is free. Pre-registration is requested and people can register by visiting the Event Brite site (click to: https://www.eventbrite.com/e/perth-amboy-rooftop-networking-event-tickets-36759655118). Over 250 professionals are already planning to attend, and more company owners and executives are registering each day. For more information, contact the BID's office at 732-826-0290, ext. 4048.
Mayor Diaz, the BID and OECD formed an alliance with the Statewide Hispanic Chamber of Commerce of New Jersey to present the Rooftop Networking Event. Paella Party Catering will provide refreshments and a special menu of hand-made tacos. In addition, the City's Police Department will manage traffic and site security, the Department of Public Works is helping to coordinate the site setup and the City's Recreation Department is providing resources as well.
BID Manager June Hutchinson said, "We are eager to host an outdoor, rooftop networking event in the center of the City's downtown business district. Company owners can meet present and potential clients. Our Board of Directors will be available to answers questions about the BID's façade, streetscape, and worker development training programs as well as many pro-business activities.
The BID's office is located in Perth Amboy City Hall at 260 High Street.