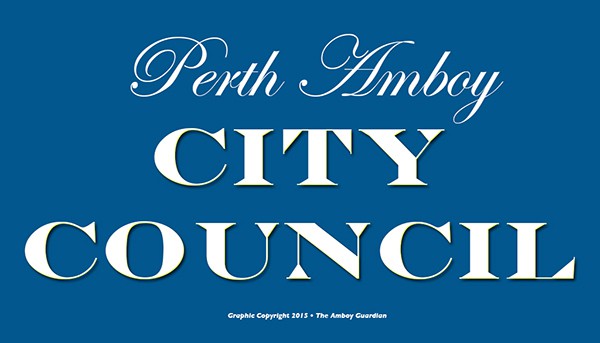 9/23/17 Caucus & 9/27/17 Council Meeting
PERTH AMBOY – There was a back and forth discussion regarding R-380-9/17 Consenting to the appointment of Peter J. King, Esq. as Director of Law effective September 27, 2017 and waiving the residency requirement.
Councilman Fernando Gonzalez said, "I want to make sure hours are put in the ordinance if King will be a full time Law Director."
Resident Stanley Sierakowski said, "When this position was advertised on the City's website, it stated that the salary would start at $80,000. It should start at $110,000."
At the 9/27/17 Council Meeting, Sierakowski mentioned, "King's starting salary as a full-time Law Director of $72,828 is about $35,000 under what the Law Director salary should start at."
Councilman Joel Pabon agreed with Sierakowski, "I thought the higher range mentioned by the speaker is correct. This low salary for a full-time Law Director is not correct."
Councilman Fernando Gonzalez agreed with Pabon and also added, "The Council established the salary range for a fulltime Law Director."
Business Administrator Adam Cruz spoke up warning the Council, "If this resolution is not approved, then King's appointment will come to an end October 1, 2017."
Gonzalez continued, "The advertised salary is not consistent with our ordinance which had a range of $85,000 to $110,000. We were not paying attention to the laws we passed. What are we here for?"
Pabon agreed stating, "This is embarrassing that we are offering a low salary for a full-time Law Director."
B.A. Cruz reminded the Council, "This is just adopting a change."
Ordinance No. 1 Amending an Ordinance entitled Fixing and establishing a schedule of salaries and salary ranges in increments for officers and employees in the City of Perth Amboy regarding Management and Non-Union – Additional Titles."
King clarified the ordinance, "The salary range is looked at every 5 years. The resolution on the agenda is the salary you want for a fulltime Law Director."
Cruz responded to the Council by telling them, "You are only passing the highlighted items in the Ordinance. What is in the ordinance and the salary advertised on the website are different."
Councilman Gonzalez responded by saying, "We must match up the ordinance that's on the books. I can't vote on this."
Cruz responded, "You are not adopting the Director of Law in Ordinance No. 1."
King then addressed the Council, "You (the Council) are just amending the Civil Service Titles."
City Clerk Elaine Jasko cleared up the Ordinance a little bit more, telling the Council, "All the titles have to be included in the Ordinance, but you are just taking action on the items that are highlighted."
When it came to Resolution No. 1, it was moved by Councilman Irizarry and seconded by Councilman Helmin Caba; Abstention by Councilman Gonzalez and Councilman Pabon voted, "No." The ordinance passed.