10/4/17 Business Meeting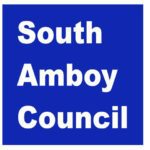 SOUTH AMBOY – The order of the Meeting was rearranged in order to give Chief Financial Officer (CFO) Angel Albanese a chance to speak first regarding Business Item A: A Resolution to award a contract for a street sweeper. Albanese stated, "The City needs a sweeper and we joined a National Co-op to obtain one. The State didn't have one. The City joined the Houston Galveston Co-op. A notice of this will be put in the paper so the resolution can be voted on at the Meeting on October 18, 2017. Contractors cannot bid after the close-off date," Albanese stated.
One of the Council Members then questioned if a contractor came in with a lower bid. "Can we authorize a change if necessary?"
Albanese answered, "It's possible." She also noted, "It's a growing trend where cities are using National Co-ops. Right now, I'm in the process of going over the last piece of information needed to give to the Council."
Councilwoman Zusette Dato asked, "Why does this item cost so much? Over $238,000?"
Albanese responded, "This new sweeper has more components and it's going to be in use every day. The old sweeper is about 20 years old and it's not working out."
Business Administrator Stacey Kennedy spoke up and added, "The new sweeper will also have additional safety elements."
Albanese then spoke about the State Issued Best Practices Questionnaire that the City is required to fill out. "Usually, there are 30 questions on the form. There are 25 repeat questions from last year and 5 items that we are still working on. We answered "No" to 4 of the questions that were asked. The City needs to have at least 21 "Yes" answers to avoid not having any funding taken away. The 4 questions that we responded "No" to can't be remedied because it's dealing with union contracts which involve sick time/longevity and some non-union employees. I attended the Governor's Finance Conference. There are limited benefits for new employees coming on board. I don't know how many cities have implemented these contracts."
City Attorney John Lanza then spoke, "The Police contracts are for one year because of the 2% cap."
Albanese then continued, "We need to get a salary ordinance in place regarding the minimum and maximum salaries. Only base pay is given which doesn't include longevity. The 4 new Police Officers are under the one-year contract."
Council President Mickey Gross had a question, "I want to know if there was any title where a person would not get a 2% increase."
Albanese responded, "No employee is against the ceiling. The union contract is based on a contractional agreement. The titles that you (Gross) would be in purchasing which will include: the cashier, payroll supervisor, assistant purchasing agent, and a tax collector. Those are the ones that would have been at the ceiling, but are not."
B.A. Kennedy wanted to thank Angel Albanese for the detailed report she gave regarding to the Best Practices Application and what it involves.
There was a request by Gundrums Funeral Home for "No Parking" signs in front of their business.
Council President Mickey Gross suggested the Council wait for the Police Department's recommendations.
Councilwoman Zusette Dato wanted to know, "Can we control this so that it is only used for funerals only, and not all the time. There should be accessible parking for funerals (at certain hours)."
Dato also responded to a request for a handicapped parking spot at 127 South Stevens Ave. "With all these requests, we're going to run out of spaces for public parking."
Gross answered, "When people who have handicapped spots move, they are supposed to notify the proper authorities."
There was a lengthy discussion about upcoming St. Patrick's Day Parade. Council President Mickey Gross said, "I will not be able to vote on this when it comes up at the Regular Council Meeting because I am the Chair of the Parade Committee. It will be a conflict of interest. I need to make sure that anyone who is on the parade committee must follow certain guidelines. This event comes under the umbrella of insurance because it's a City event. Committee Members or any City Workers involved in the parade can't drink any alcoholic beverages until after the parade is over and if using golf carts, the keys must be turned in. This has been done in the past years."
Lanza spoke up and told the Council, "Special riders to the City's insurance are needed to be added to for the event."
Gross then continued, "There is no room for error. We take pride in this parade. This is the same procedures as we have done in the past."
B.A. Kennedy then spoke up, "All the procedures for this parade were sent to Lanza for a legal opinion."
Lanza responded, "Because of the Torts Claims Act, the municipality cannot be liable for discretionary deeds. Just make sure you get special riders each year. Make sure all involved in the parade are covered by the insurance."
Mayor Henry and City Engineer Mark Rasimowicz were happy to report for the upcoming resolution authorizing New Jersey Department of Transportation Grant Applications. "In the past, grant money from NJDOT were awarded to the City to make improvements on Bordentown Avenue. We are looking forward to receiving grants for pedestrian and roadway improvements on Jack O'Leary Boulevard and on South Feltus Street."
Mayor Henry cautioned, "It will take a couple of years to get these improvements started."
Mark Rasimowicz was pleased to announce, "Each year, we have been successful in getting road improvement grants for the City."
B.A. Stacey Kennedy talked about CDBG (Community Development Block Grants). "When it comes to the sidewalk program, the money will be allocated to people who applied for and were approved for the grants."
Mayor Henry agreed, "It's a great program."
Councilwoman Dato said, "Money from CDBG Grants were used for sidewalk improvements from McCarthy Towers to Bordentown Avenue."
Mayor Henry added, "As long as money is there, we will apply for it. People can also apply for CDBG Grants for home repairs."
During the Council Comments, Councilman Thomas Reilly was pleased with the construction taking place on Rosewell Street. He also talked about the speaker at the recent Business Breakfast. "I hoped more people would have attended. Maybe we need to have the event on a Saturday and reach out to Broadway Diner in November to host an event. There was a Guitar Jam which was not publicized enough. It was a free event. The Cemetery Tours will be coming up soon." He brought up Beach Sweep and some of the upcoming events sponsored by the Friends of South Amboy.
Business Administrator Stacey Kennedy thanked the Building and Tax Departments who had student interns to work with him. "Some students will work 25 days in different departments throughout the semester. We should have a recap with the students that were in this pilot program."
Council President Mickey Gross reminded the Council they are required to have a Board of Health Meeting once a year. "On financial disclosure forms, it says you have to be part of the Board of Health." He also thanked B.A. Stacey Kennedy for redesigning the City's website.
Kennedy responded, "The Alpha Dot Group, who helped us redesign the site, can give us a demonstration in January on what additions can be added. We can analyze other departments that can be utilized."
Council Vice President Christine Noble suggested to let the other departments keep using their own social media sites such as their Facebook Pages."
Council President Mickey Gross then mentioned the Waterfront, "We have to look at different ways to utilize it. We may need an ordinance to research different ways to protect our City."
City Attorney Lanza said, "The Master Plan calls for a new zoning ordinance for that area."
Gross replied, "Let's discuss this before acting on any decisions. I will call you to give you my input."
Councilman Reilly said, 'It's important City Ordinances be enforced."
City Engineer Mark Rasimowicz reported, "There were upgrades to the pump station on O'Leary Boulevard and the Raritan Street pump station is done. The water service at the Senior Center will be replaced next week."
Council President Mickey Gross also remarked about Business Item M: Resolution for Municipal Alliance. "The County asks us to put it on the books. There is no downsize."
B.A. Stacey Kennedy said, "The City is required to do analysis of the data and it must be of benefit the City."
Gross thanked Kennedy and the Mayor.
Mayor Henry responded, "It is a lot of worthwhile work."
For more information on Municipal Alliance go to http://gcada.nj.gov/alliance/forms/
Councilman Brain McLaughlin was not present at the meeting.