Hillary, What Happened?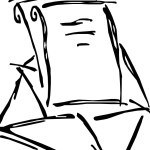 Headline reads "Hillary Clinton Comes to New Jersey to Campaign for Murphy"!
Hillary you and others said when you were running that women need to support women, well what happened to our voice.  You are saying now that we women need to support Phil Murphy?  Looks to me like Hillary is discriminating against Kim because she is a Republican, but Kim is a woman so as Hillary would say "What Difference Does It Make"!
Smart voters know party doesn't matter, MORALS and ETHICS DO!
Hillary, along with others that voiced serious concerns when she was running for President, said women need to break the "Glass Ceiling"!  Hillary why are you now saying "Vote for Murphy"?  Hillary he is a man not a woman.  Something is just not right, your thinking is confused, perhaps you need medication along with the others in your Women Only Group!
Sad to see Hillary in such a desperate state of mind, not knowing or perhaps not remembering what she  said along  with her loyal followers including Michele Obama and all the Hollywood women when they were preaching  just a year ago.  Where is their venom now for Phil Murphy?
Again ladies, we think for ourselves, we don't need a Hillary Clinton to tell us who to vote for or how we should live our lives.
Hillary GIVE IT UP, YOU LOST!  New Jersey women are the smartest in the country!  We want a Governor who will work to solve our issues not make problems worse. We do not want a SANCTUARY STATE, we have a huge OPIOID problem now so why would we want to legalize Marijuana WHICH IS A STARTER TO DRUG ADDICTION!!
I know the women AND men of New Jersey are smarter and will vote for Kim.  We want our problems solved, we don't need an ENABLER in Trenton!
Beverly Samuelson
Former Councilwoman
South Amboy